Welcome to зимняя страна чудес, a winter wonderland. The skies dumped 15 centimeters of snow on us in two days.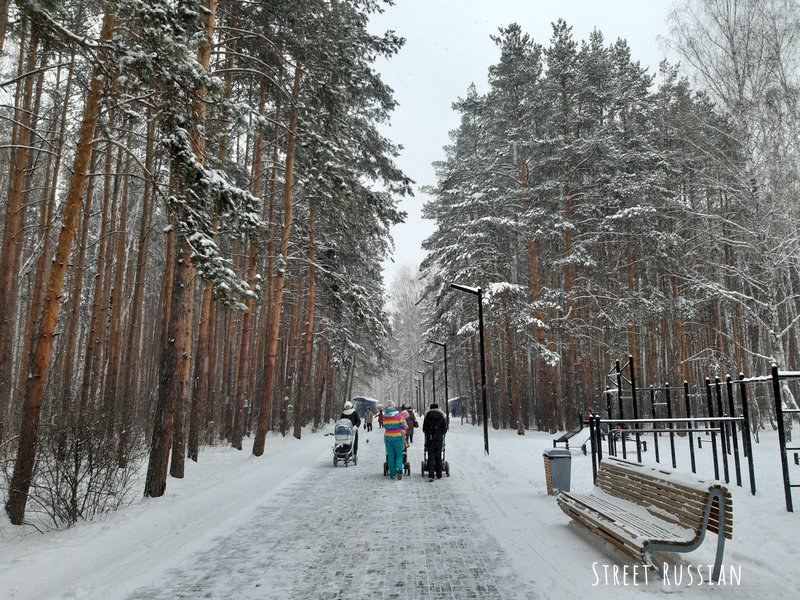 Here's what the city looked like before the storm. ↓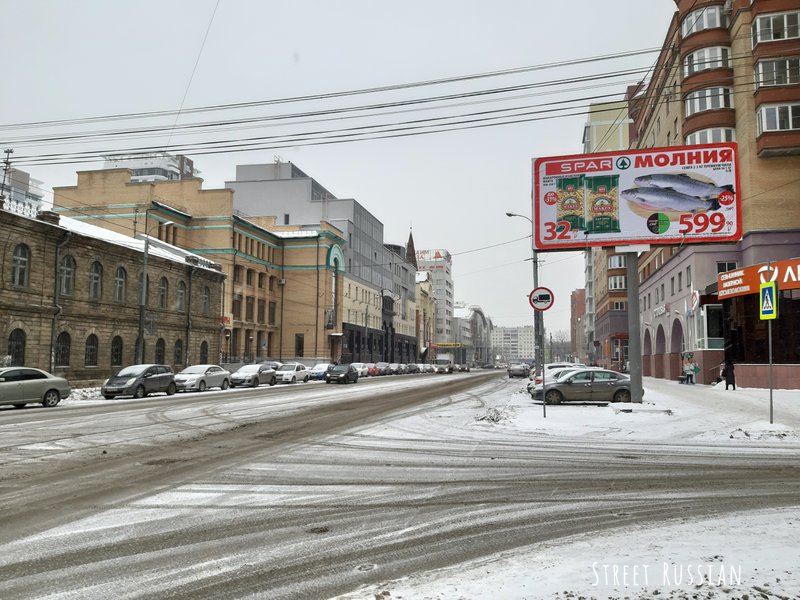 On Saturday afternoon, we went out to meet a friend at the Christmas market. The roads had been cleared by an army of huge trucks (and some ordinary citizens). Snowdrifts and icicles decorated the streets.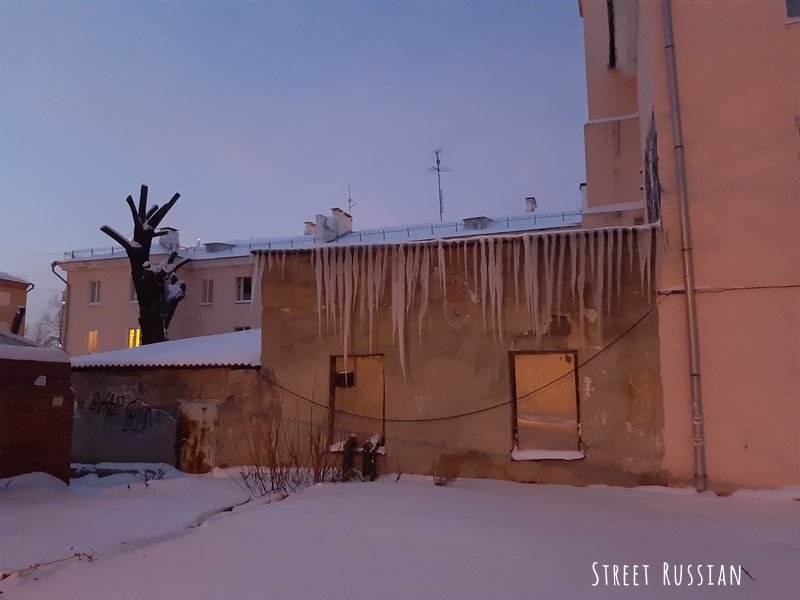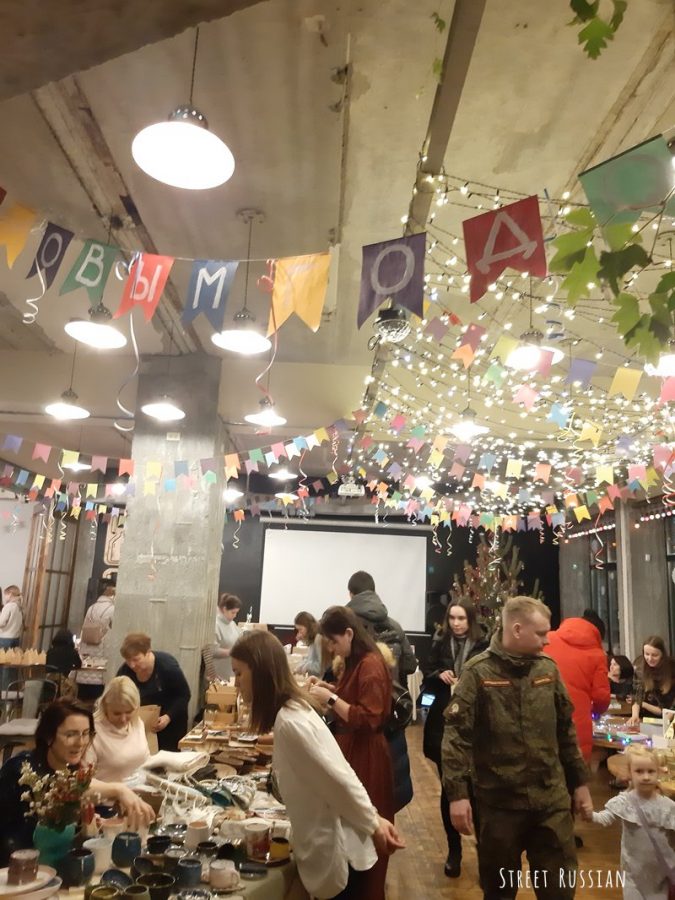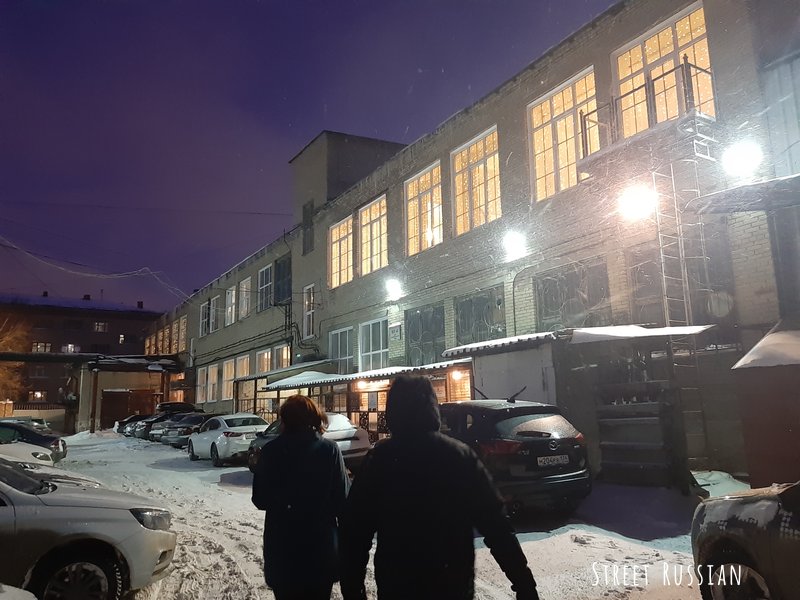 After the market, a taxi cautiously drove us to our friend's apartment. While the main roads were fine, the side streets and parking lots near her home were a disaster zone. The car's wheels spun their way through almost 6 inches of snow. D and I ran into a store to grab some food, met this little guy, and then got SUPER lost trying to find a taxi home in the snowy, windy maze of identical buildings. 😂 🥶 The air wasn't that cold (-11C / +12F) but the wind was merciless. The adjective that most Russians associate with Chelyabinsk – суровый – finally seemed appropriate.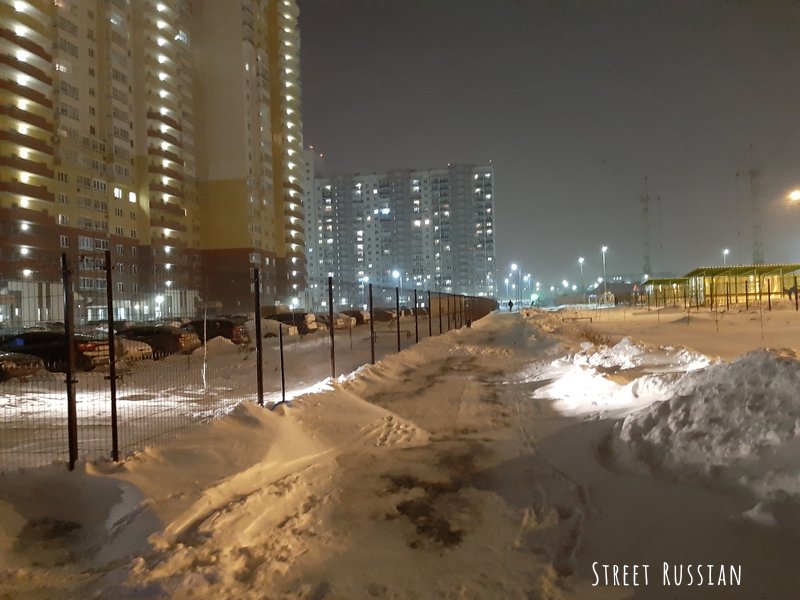 Last year we didn't have a single day that I would consider суровый. If you believe the local news, though, this might be a winter to remember. Here's what they wrote a few hours ago: "Челябинску, лишь недавно пережившему мощный снегопад, вновь нужно готовиться к резкому ухудшению погоды."
By the way, did you know there's a government organization called МЧС (министерство по чрезвычайным ситуациям) that sends out text alerts with severe weather warnings? You can also look up the local МЧС of any city in Russia in order to see what's going on there. Yakutia's office, for example, has a long list of advice for staying warm in the region's current -40C temperatures. Moscow currently has a heavy fog warning. Khabarovsk just shared info on how to safely cross frozen rivers.
What's the weather like where you are right now? Do you also have a зимняя страна чудес?