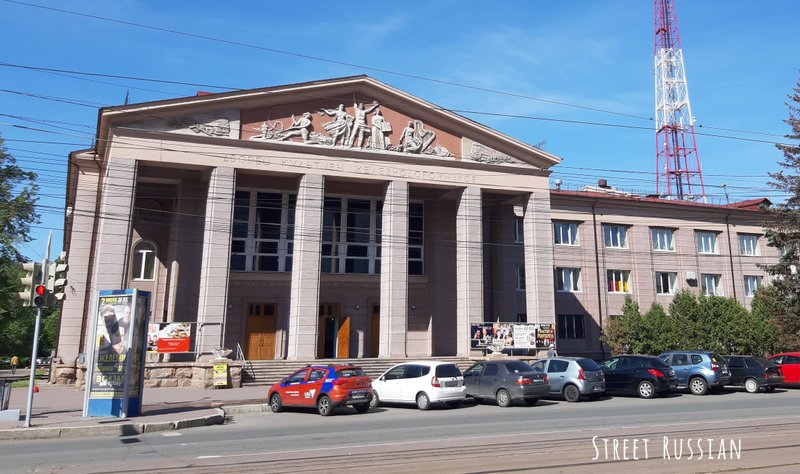 You know that old question about traveling backwards or forwards in a time machine? I would pick the future, always. But sometimes walking around in Chelyabinsk is a little bit like traveling back to the past…



мозаика @ Южно-Уральский государственный технический колледж, Yuri Gagarin mosaic at South Ural Technical College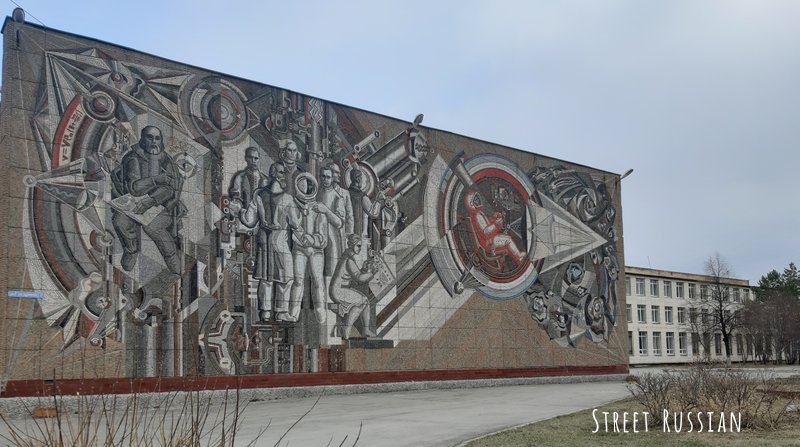 Behold the «Завоевание космоса»…"The Conquest of Outer Space"!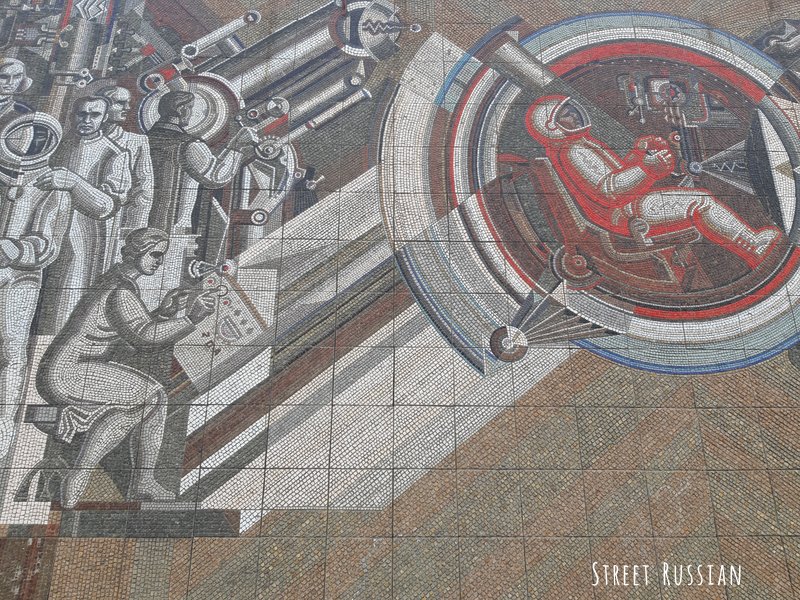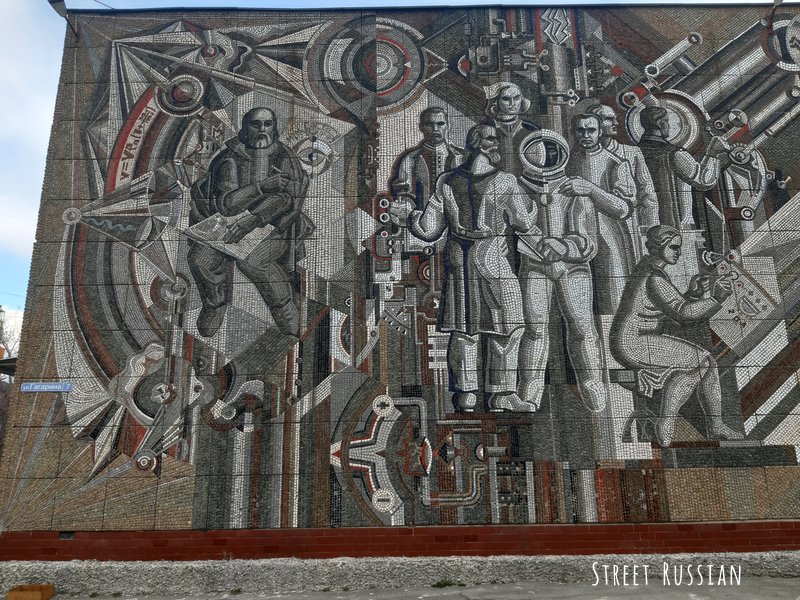 According to this interview, the mosaic was created in 1976 to commemorate the 15th anniversary of Gagarin's spaceflight.
Библиотека башкирской и татарской литературы им. Ш. Бабича, The Babich Library of Bashkir and Tatar Literature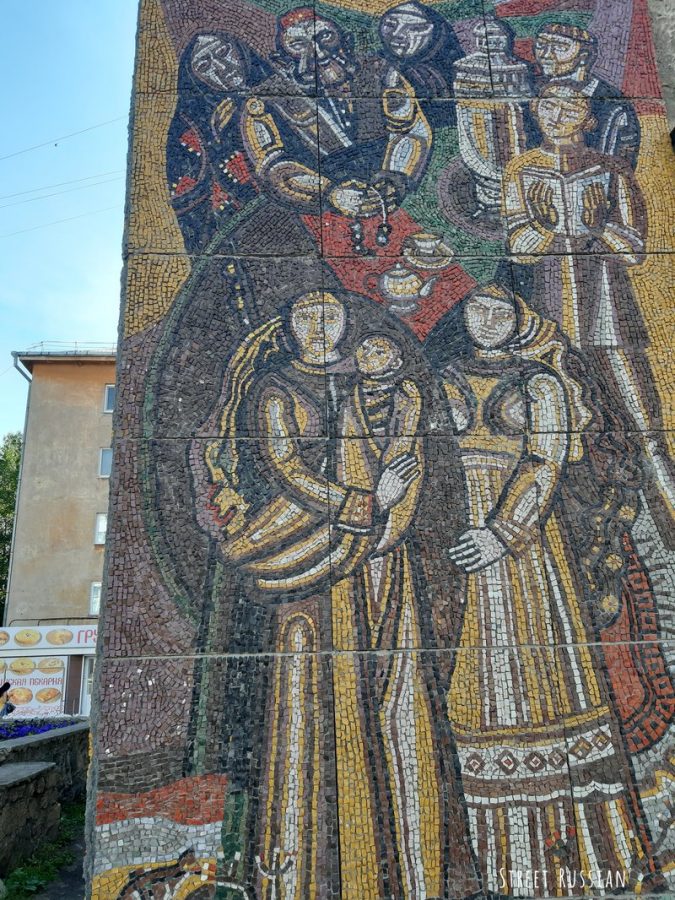 This is one of Chelyabinsk's oldest libraries and home to almost 73,000 books, including about 41,000 books in Bashkir/Tatar. I've never been inside the library but I'm in love with the mosaics that decorate this building!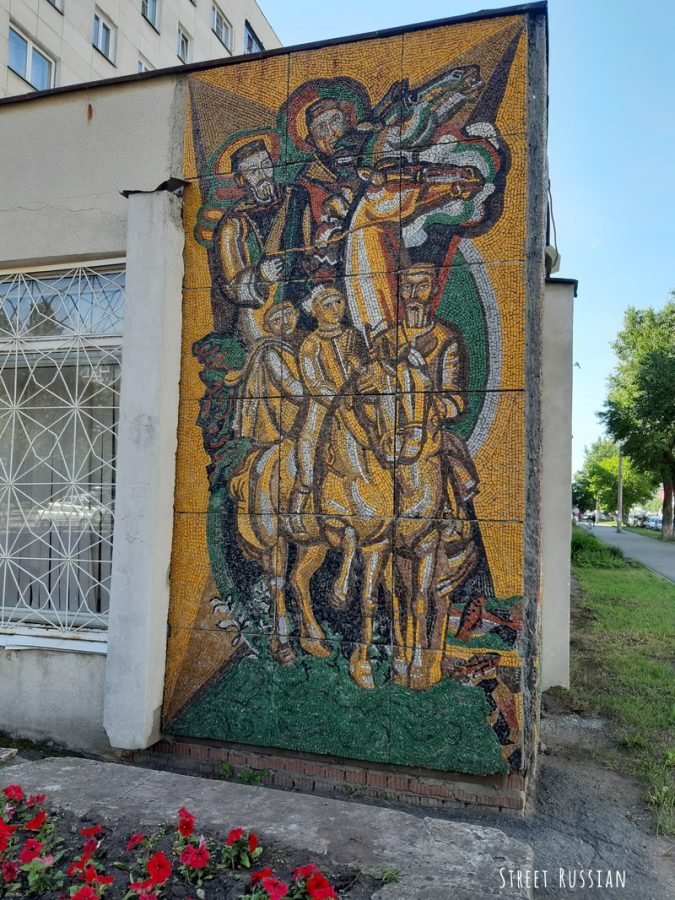 It started out in 1906 as a free Muslim reading library. In 1979, it became part of the city's library network. Do you think these mosaics were part of the original library or added during the USSR?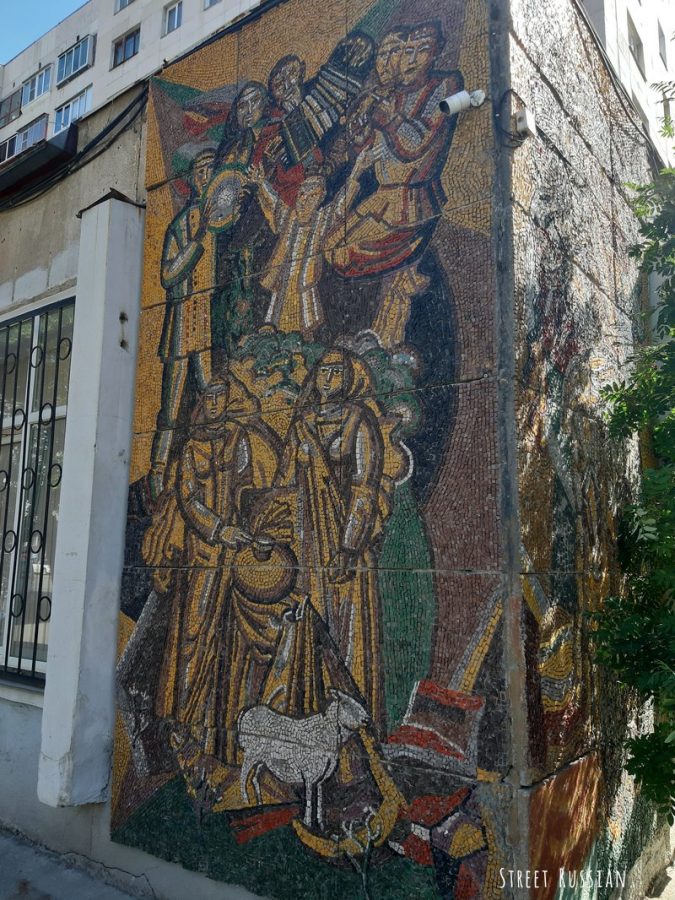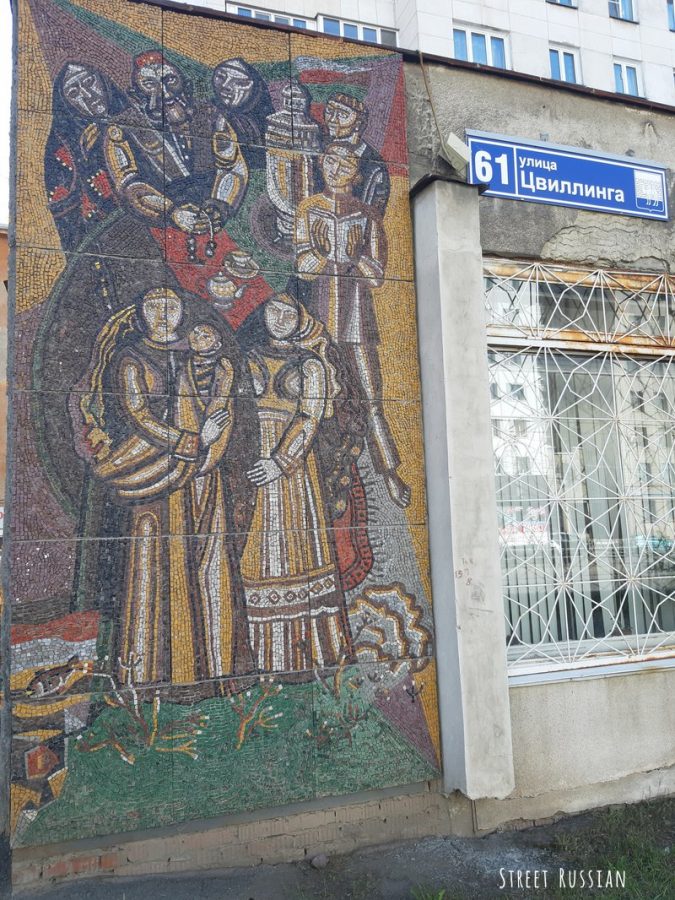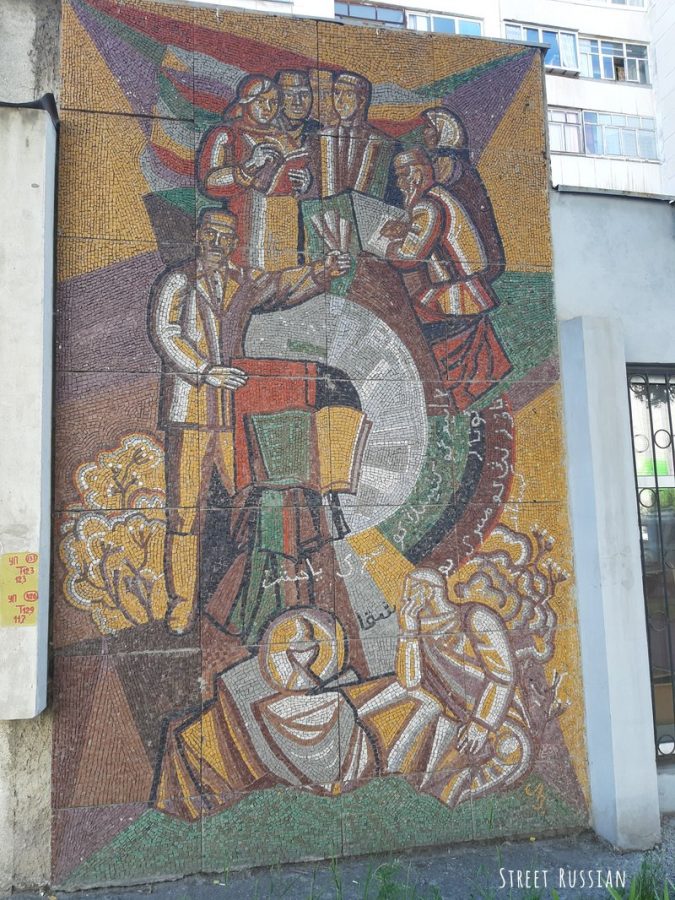 Гербы Советского Союза, Soviet Emblems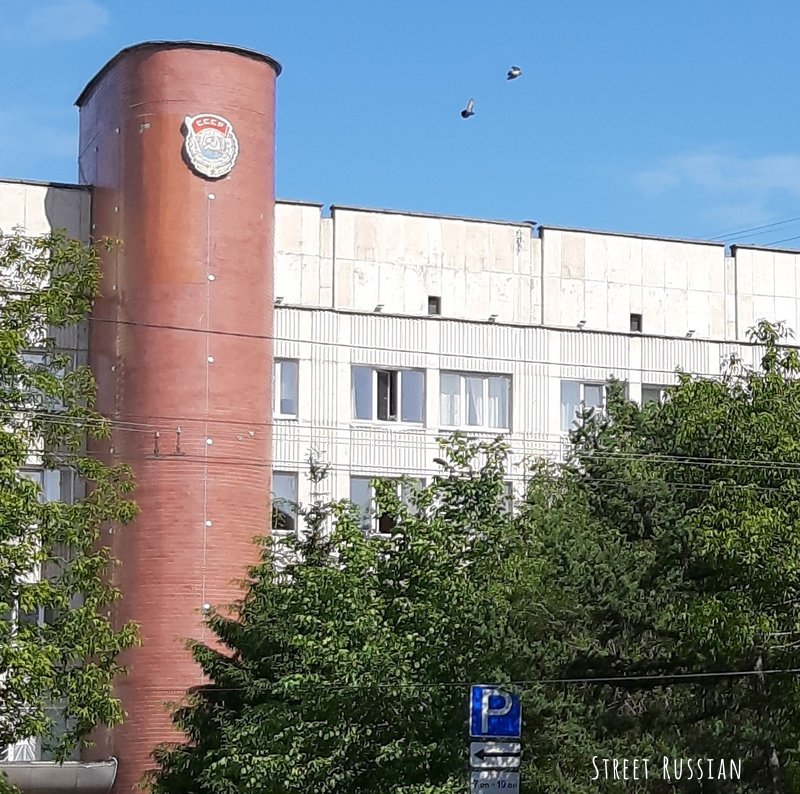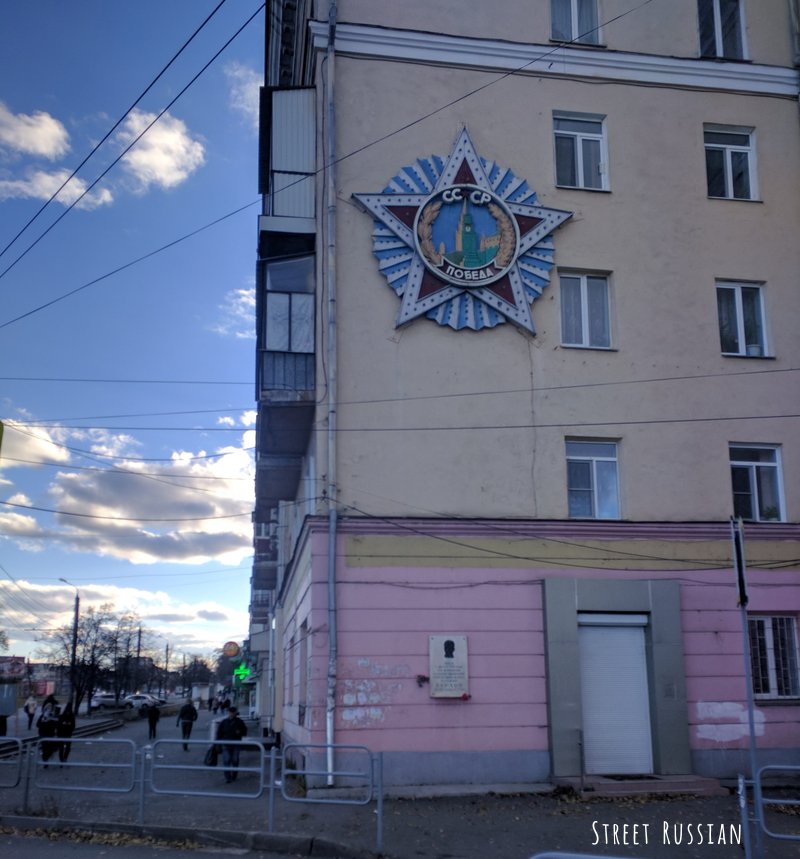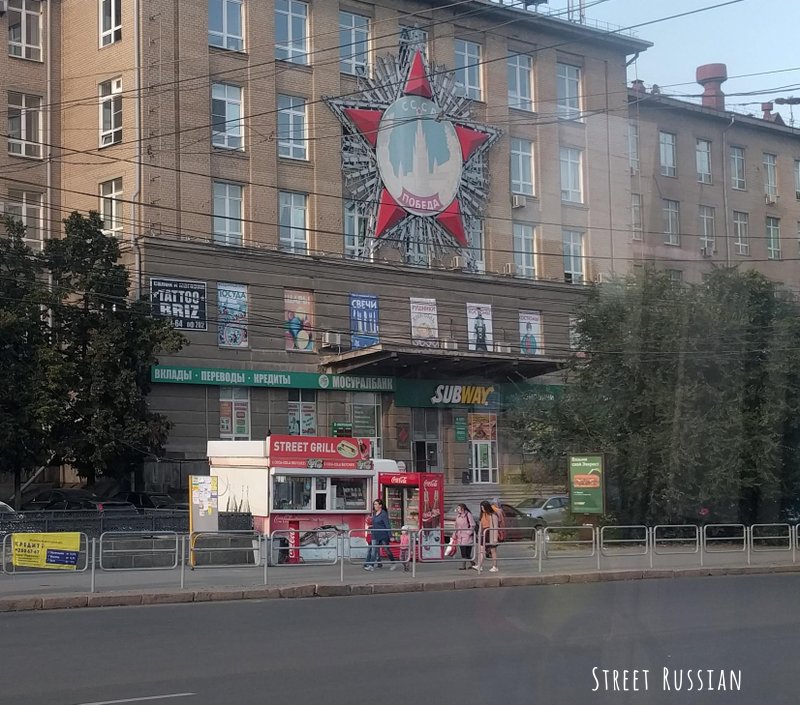 Серп и молот, The Hammer & Sickle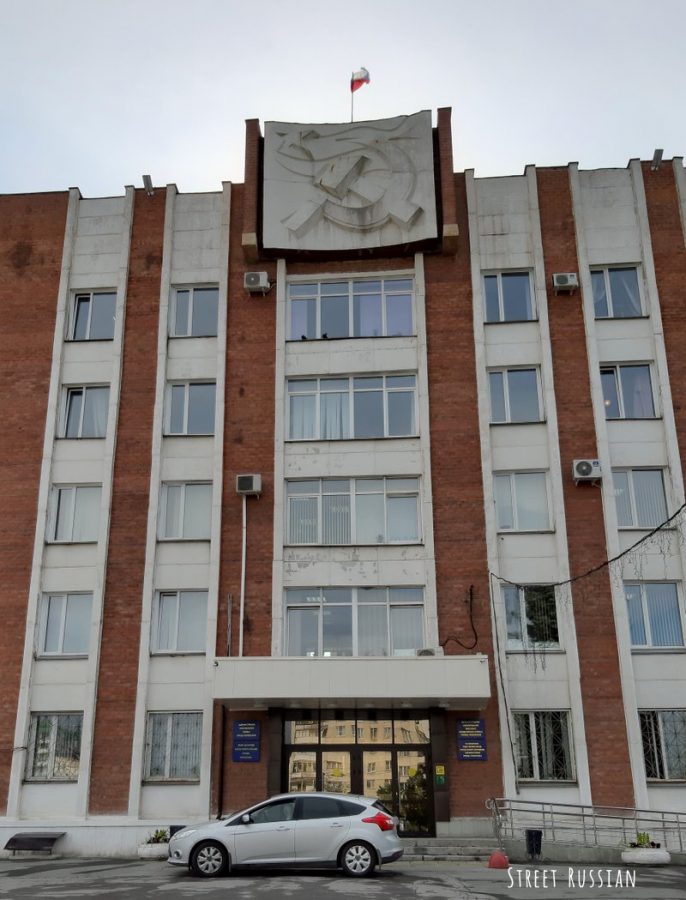 I see this symbol around town occasionally, usually when it seems like it'd be a pain to remove.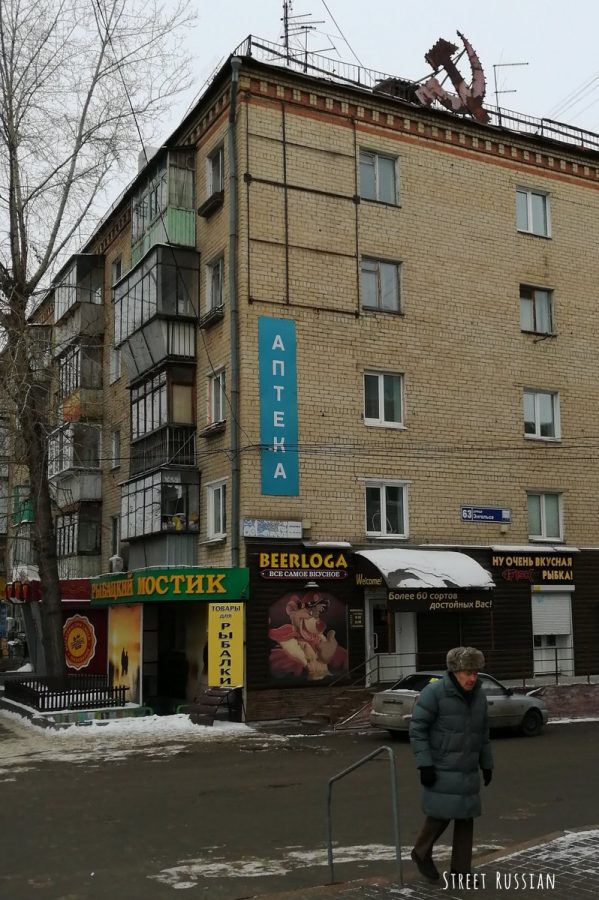 Остатки, Odds & Ends


It's pretty common to see propaganda-style advertisements…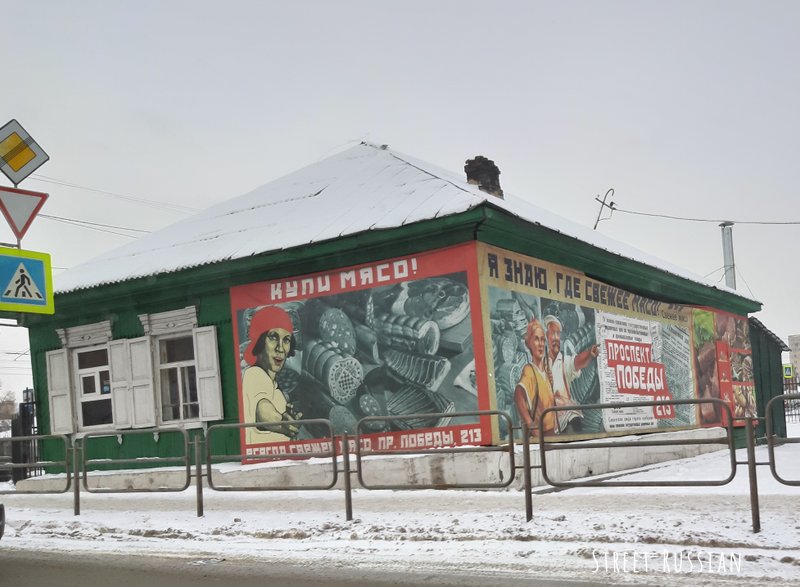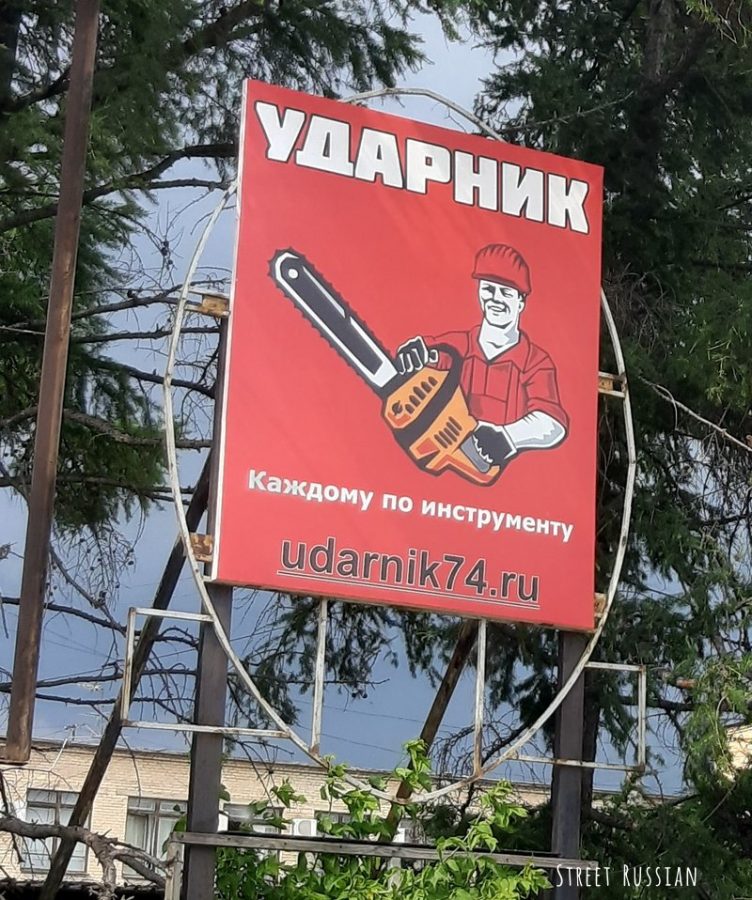 And a few "those were the good old days" flyers appear every now and then.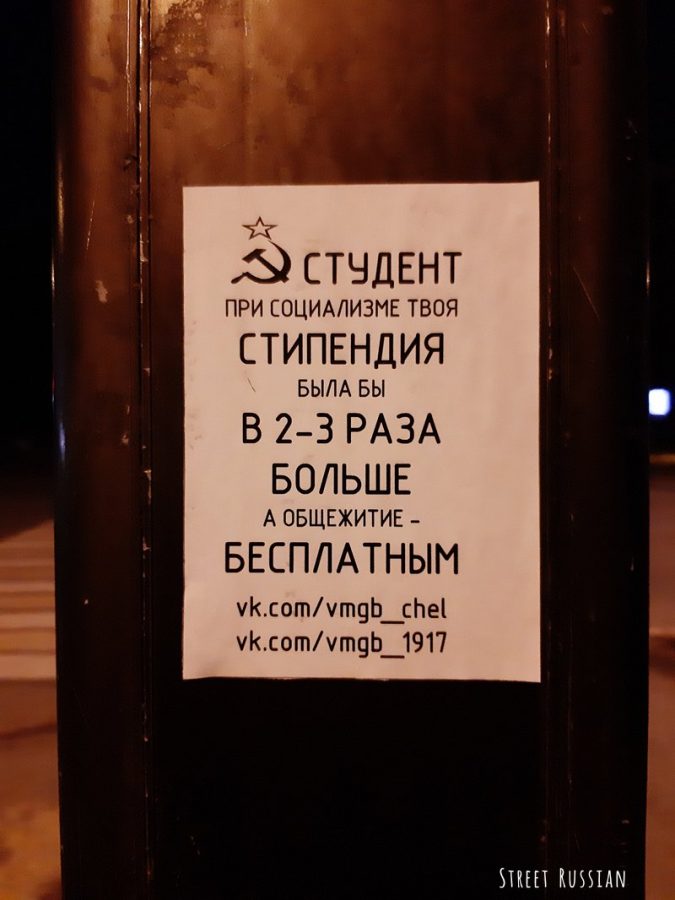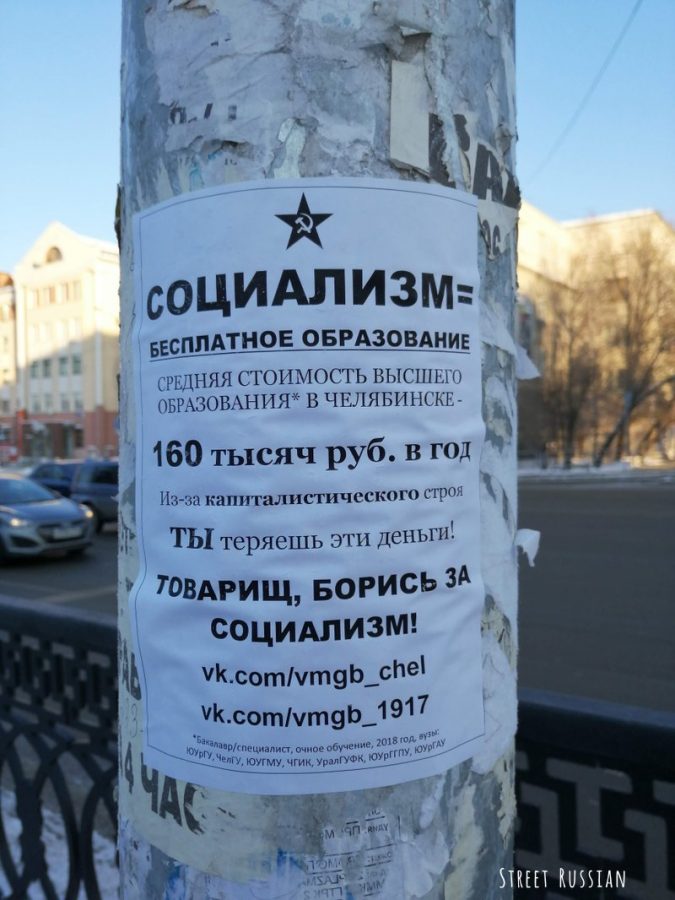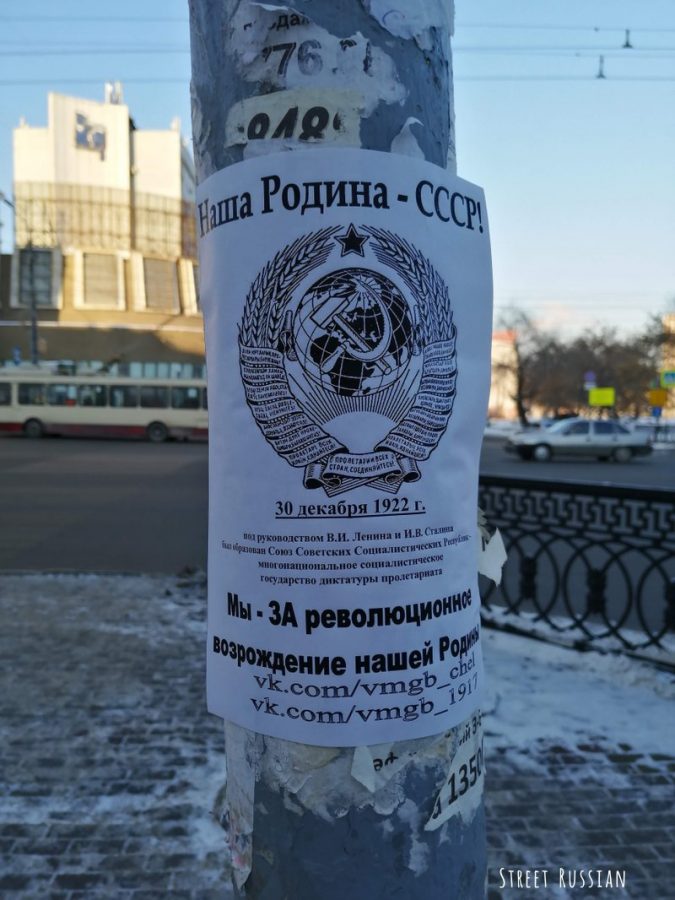 В заключение, In conclusion
This isn't to say that ALL Chelyabinsk looks like it hasn't changed since 1991. For every old building with a Soviet facade…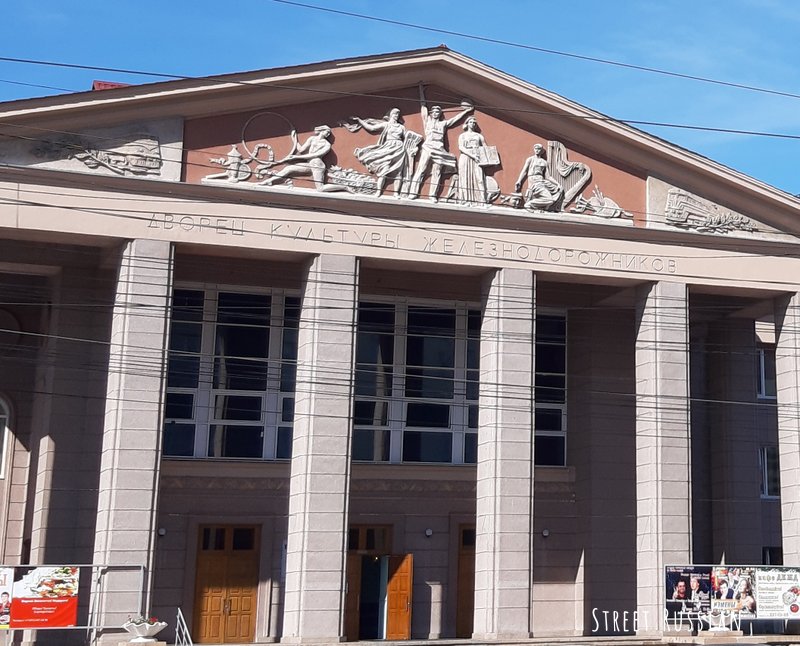 … there's a gleaming modern building that looks like it could be found anywhere: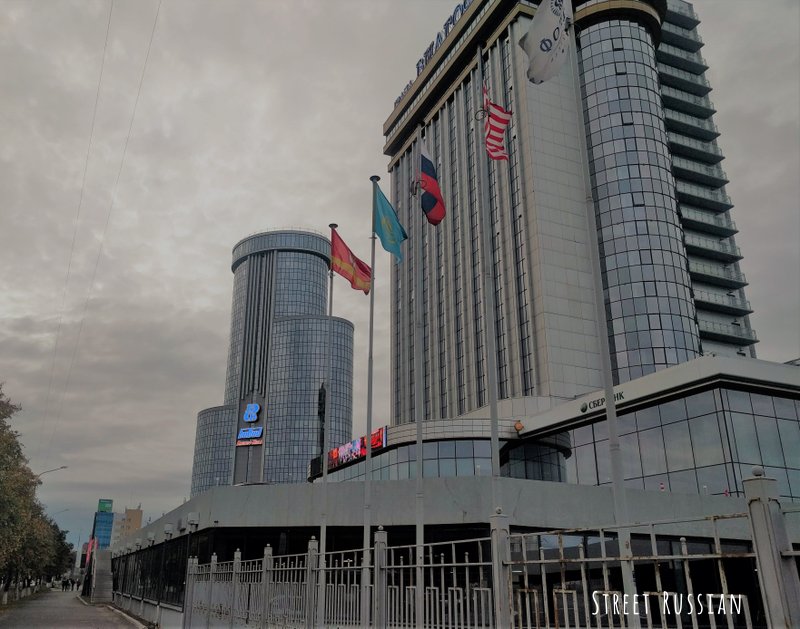 You might see still something like this in the middle of the city…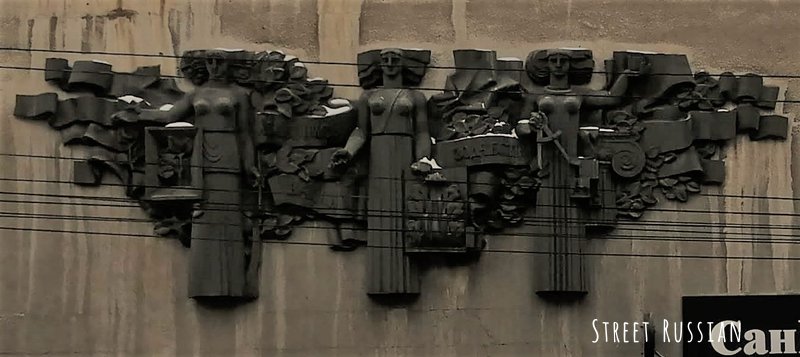 …but you're just as likely to see something like this: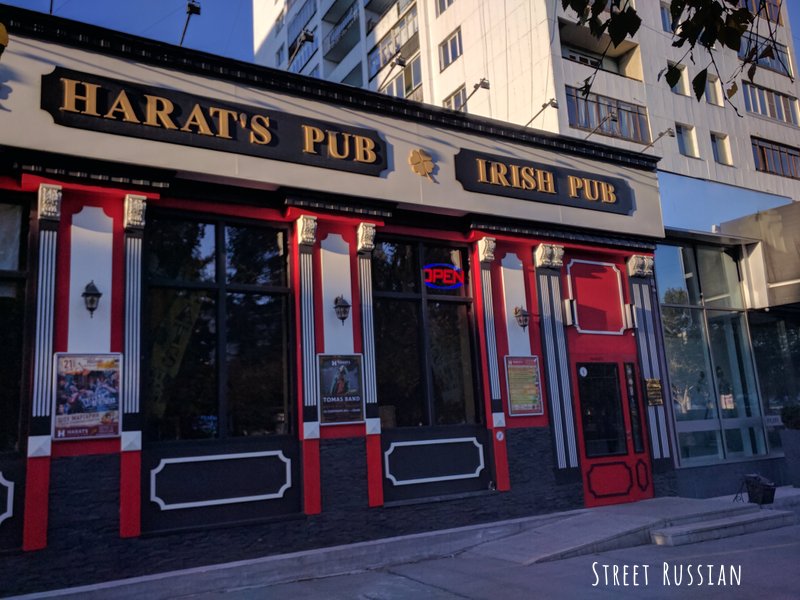 This is something I really like about Chelyabinsk, this mixture of identities.
How much of the city belongs to the past?
How much is being remodeled into something shiny and new?
How long will Gagarin's mosaic be maintained?
How long until a real Thai restaurant or a Starbucks finally shows up?
It's a city of two worlds right now and I'm not sure how long it'll stay that way. Have you ever lived in a place like this?