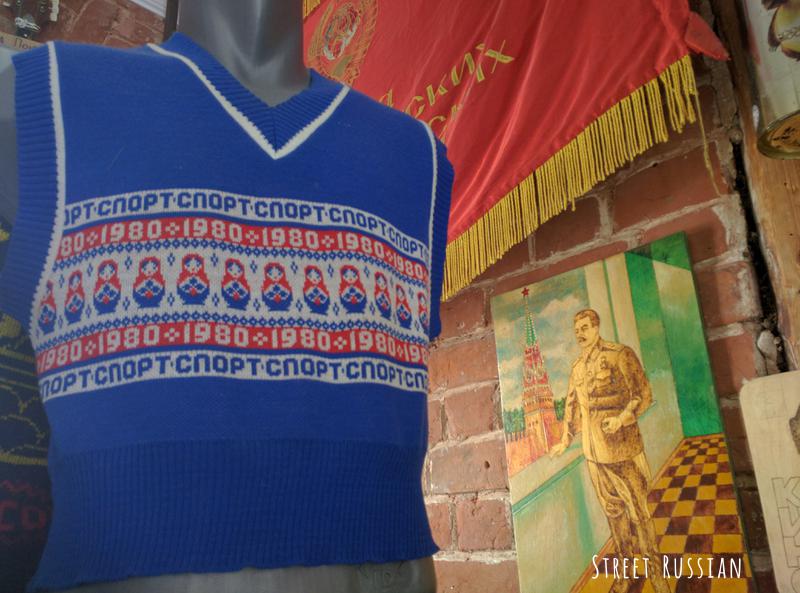 Добро пожаловать to the Soviet Lifestyle Museum in Kazan, Russia!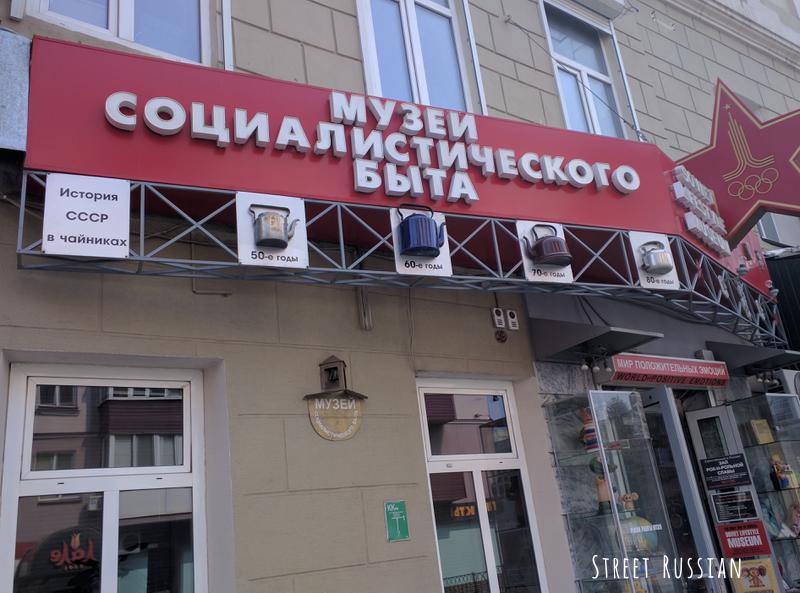 How could you not go into a place that shows The History of the USSR in Tea Kettles via a street display?

And it promised to be one of a kind-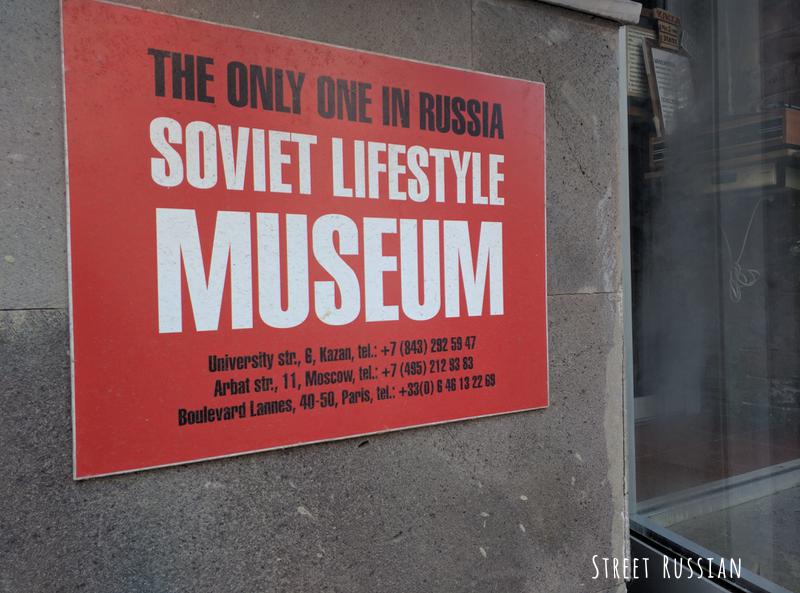 We ended up in Kazan on an overnight trip with a handful of other students in the program. My roomie was the American poly sci professor- later that day we would drink a bottle of champagne together in the hotel room while applying face masks from the grocery store- but in the morning, we met up with a Dutch professor and wandered into this museum together.
I am not a museum person at all. NOT AT ALL. When studying Russian in Yakutsk, we went to the Permafrost Museum, the Mammoth Museum, the Museum of History and Culture of The People of The North, and who knows how many others. By the time we spent an afternoon in the Khomus (Jew's Harp) Museum, I was museum-ed out. Still am, ten years later. Even Kharkiv's Sex Museum got a pass. But the Museum of Soviet Life… well, it was actually pretty interesting.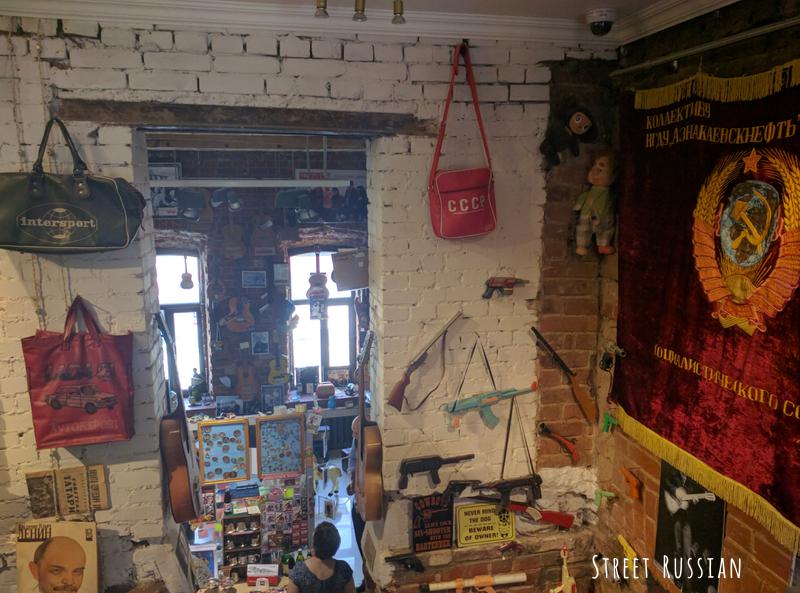 You know that feeling you get when you go to a garage sale and you get to snoop through someone's knickknacks and treasures?
Same thing, times a thousand.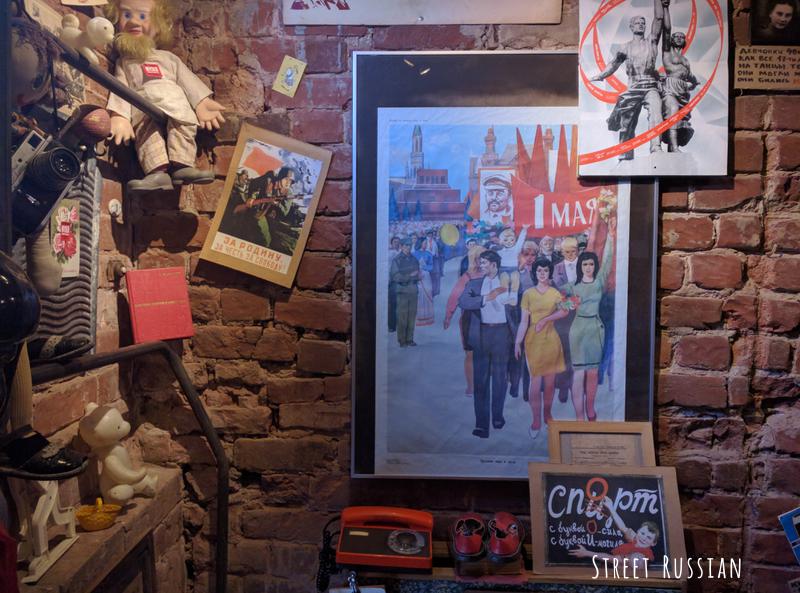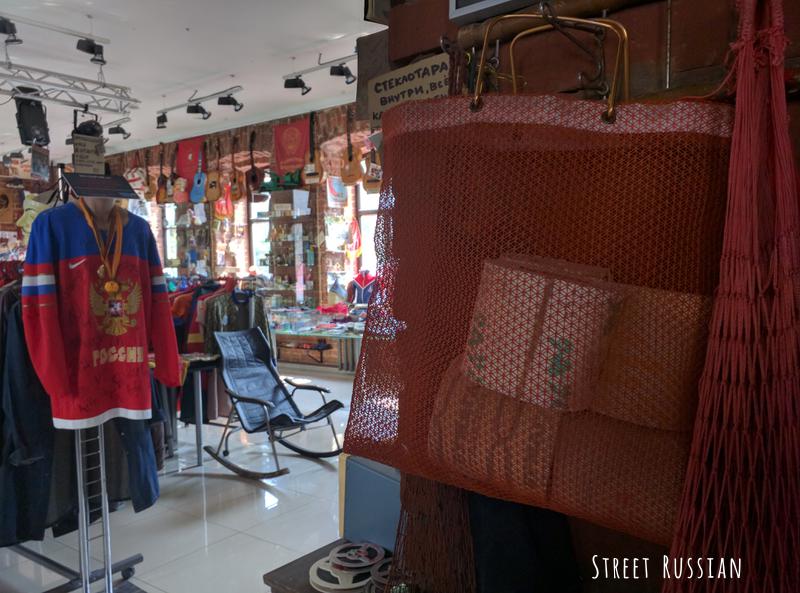 There were people's cosmetics.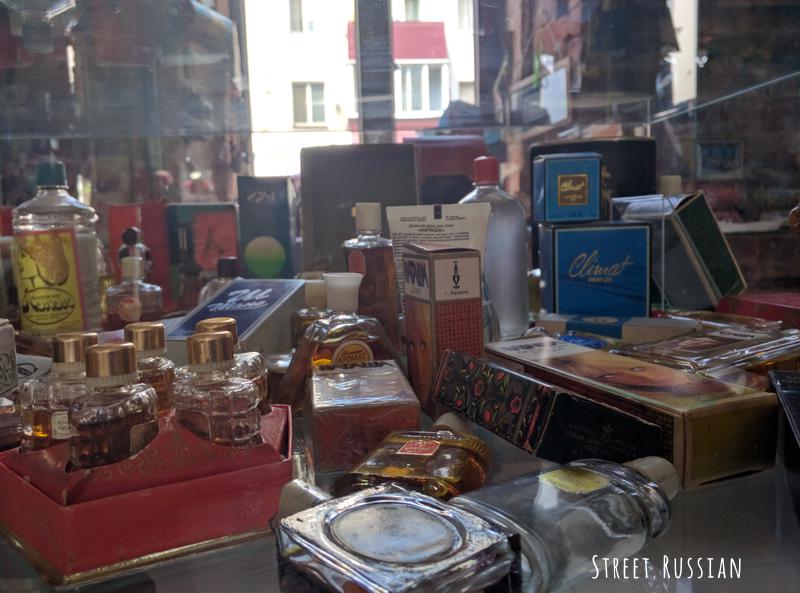 People's jeans.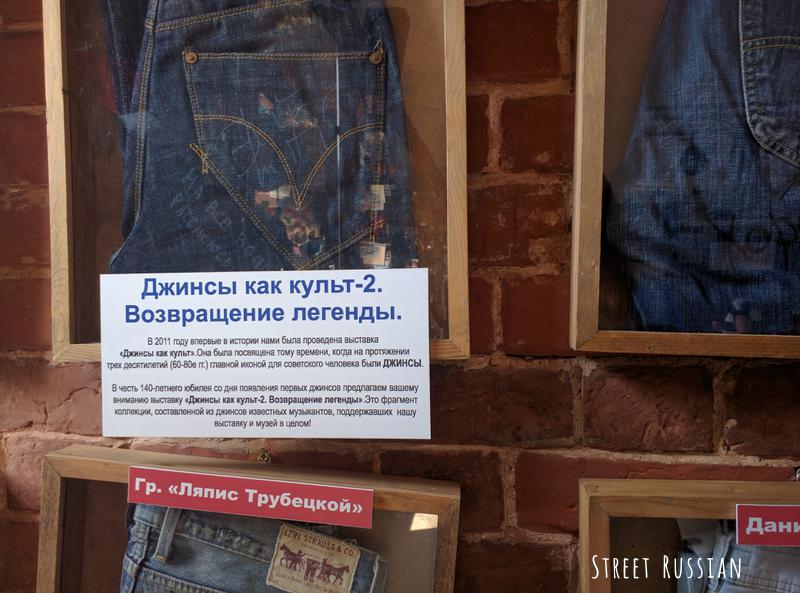 Children's toys.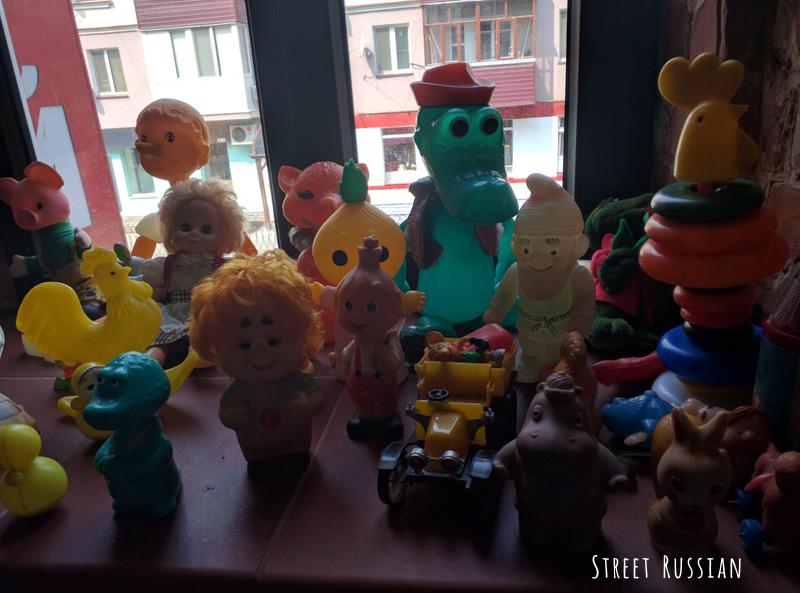 Old bottles of alcohol.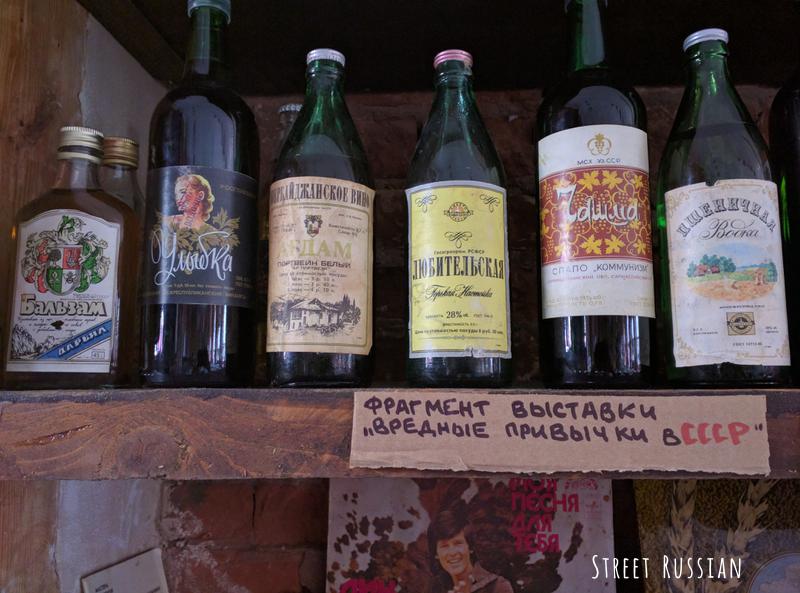 Old books.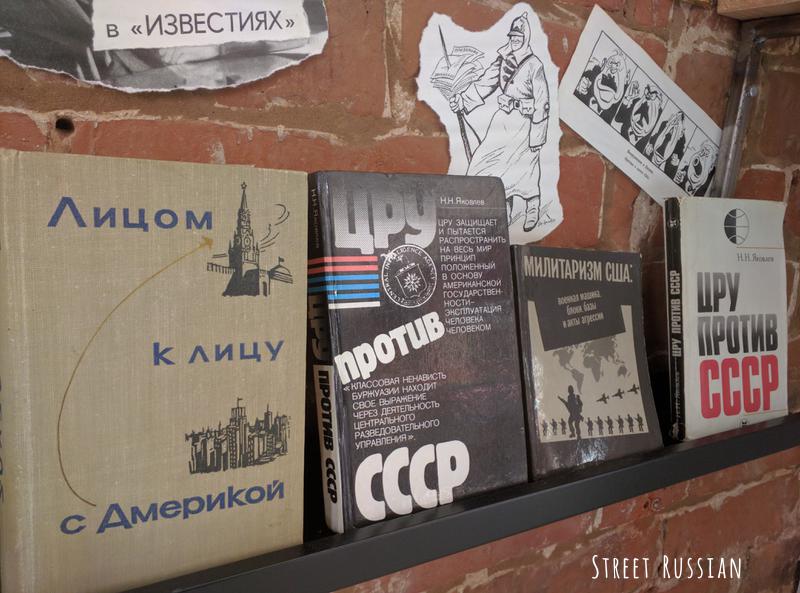 There was even a section dedicated to old musical / recording equipment. A mother was telling her little girl to pose in front of the drum set as I passed thru here.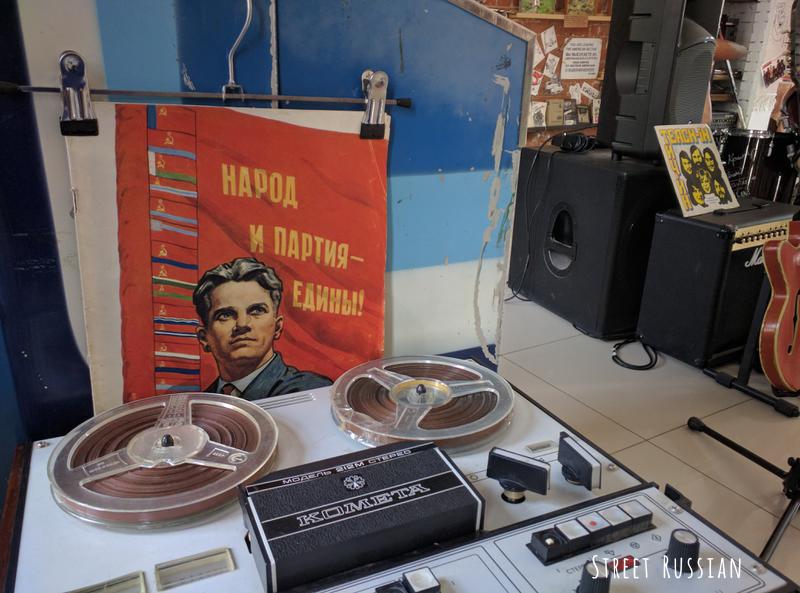 That was the thing that surprised me the most about this museum- it wasn't only for foreign tourists. There were Russian families in there too, parents showing the products, games, and clothes of their childhood to the new generation.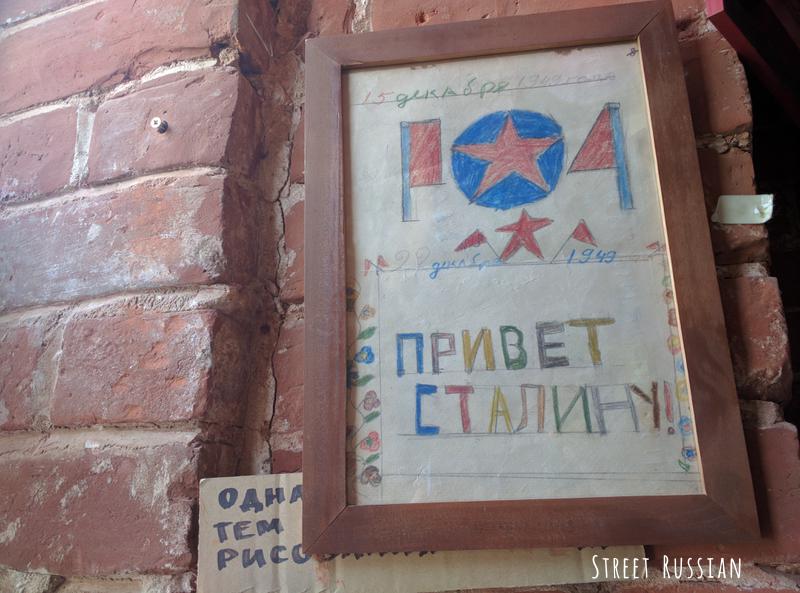 It also seemed very money-oriented, since many of the museum's objects were actually for sale. You could browse the USSR-throwback posters and cards near the entrance (I got a magnet that reads "Если книг читать не будешь – скоро грамоту забудешь") as well as actual shelves of figurines, pins, stamps, salt-and-pepper shakers, etc. This could be completely wrong, but I got the impression the museum was started / funded by one man and it's a bit of a struggle to keep it running. There were pictures of him around the museum with celebrities who had come to visit the museum. The owner was actually there that day. He took the stamp book I'd been eyeing out of its case, offering a good price for it. (I'm always looking to expand this collection.) Tickets to the museum cost 250 rubles (about $4 USD).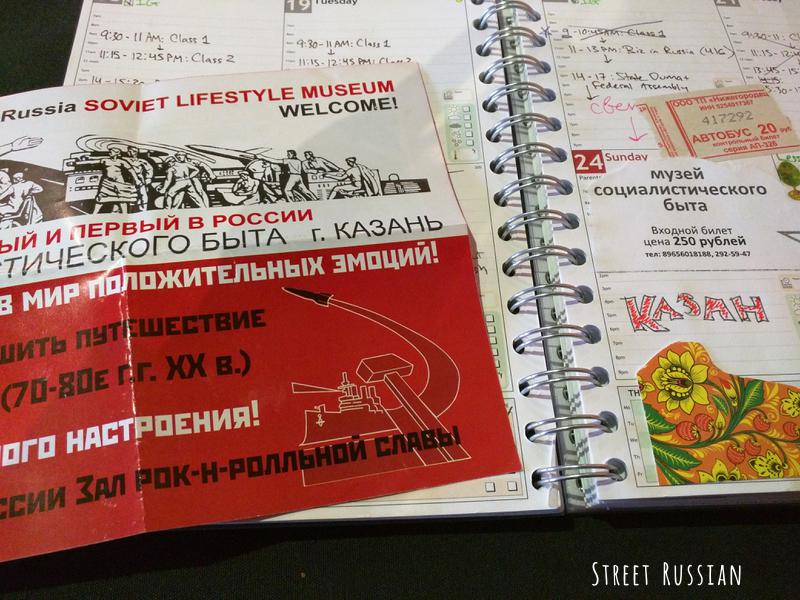 Here are a few things that stood out for me at the museum-
This. Seriously, guys… have you ever seen a smiling Lenin?? Whoa.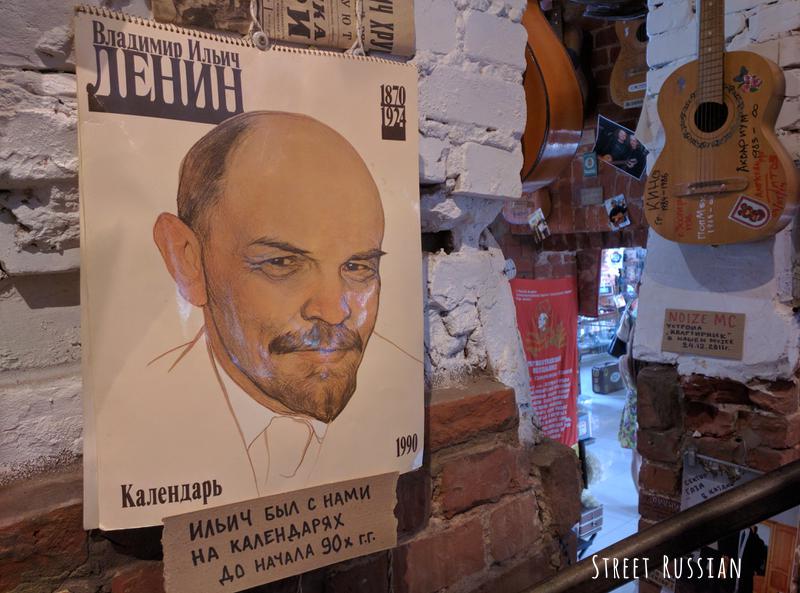 This book, because I'm an English teacher.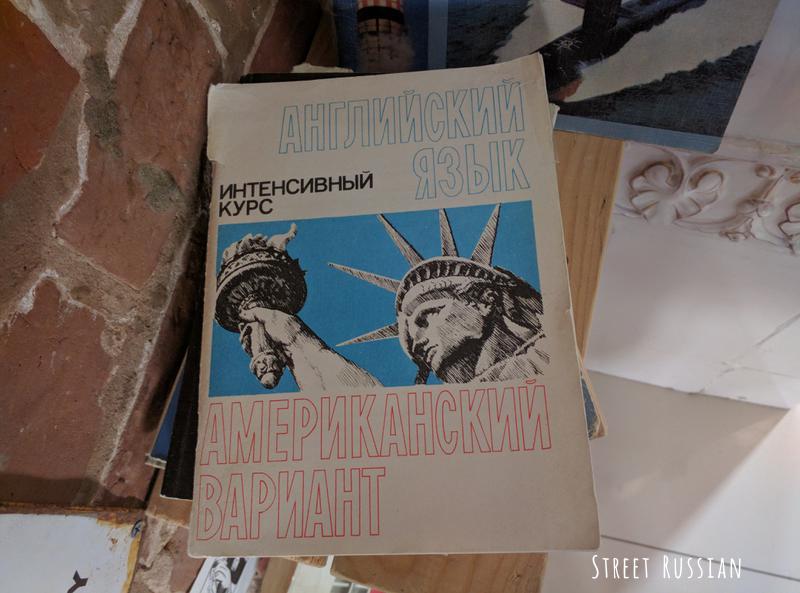 And these two books, just because.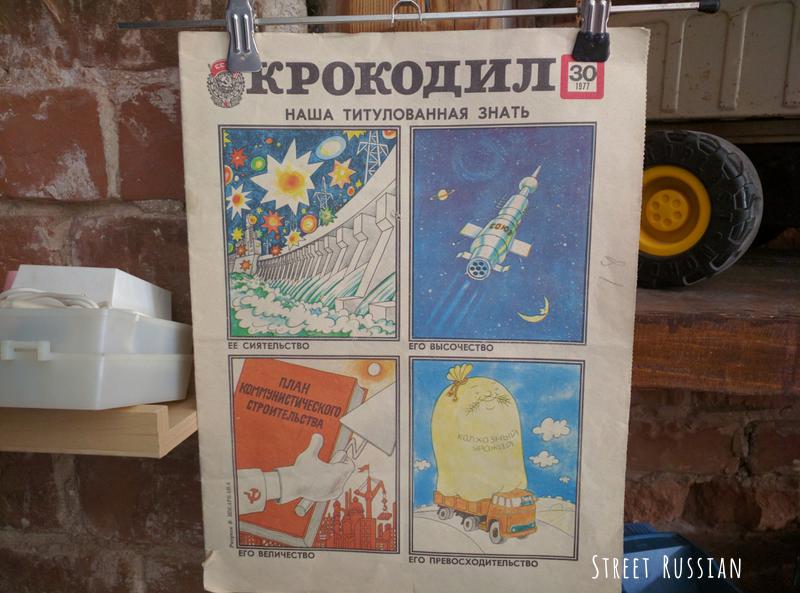 This sign, for polyglot reasons.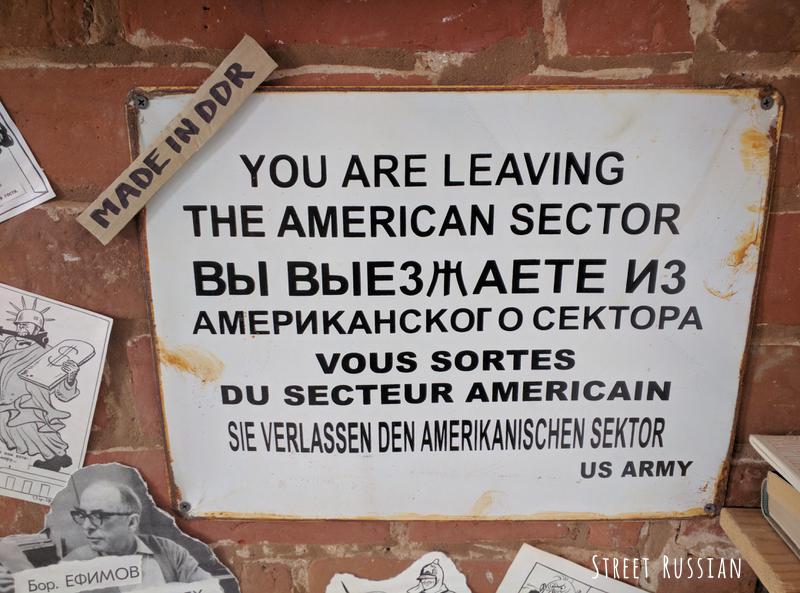 And this. My sister-in-law is old enough to have been caught up the tail end of this group, so I've always been very curious about it. She doesn't reminisce fondly upon that time, though, so I do more idle wondering than actual finding out.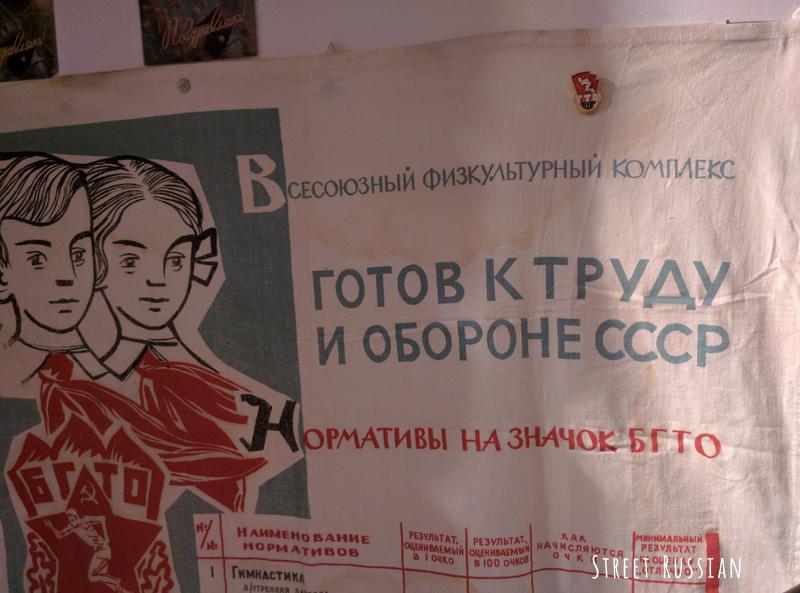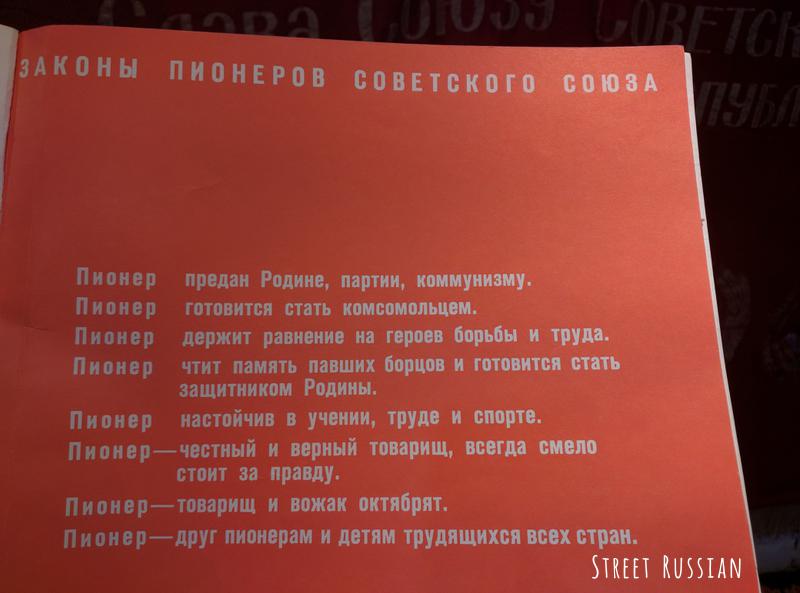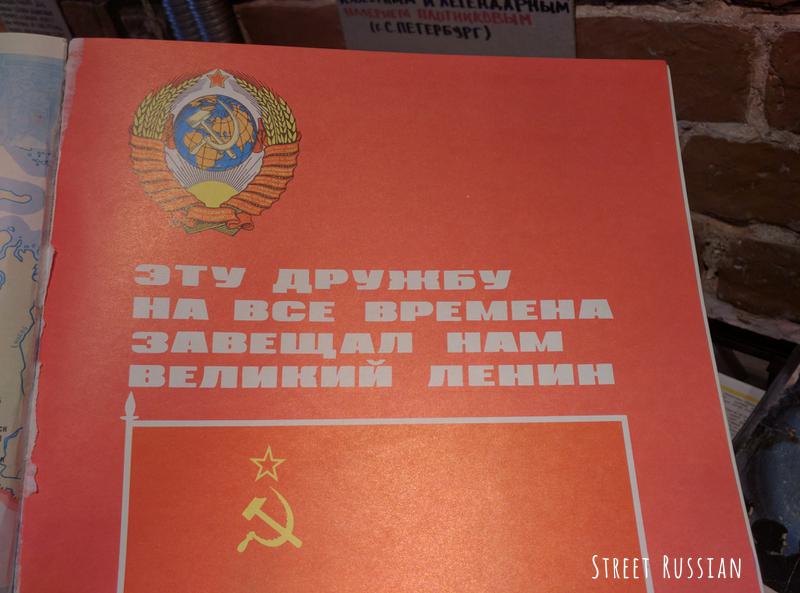 The museum is not that big- just three rooms plus a small upstairs landing- so it could be done as be a quick walk-thru. Or, if you give each item proper consideration, a looong visit. There is so much stuff crammed in this space! (Read this post or this post for another look at the museum.)
Some of it even spills over into the entryway of the museum. It might take you 15 minutes just to get up the stairs to the cashier. And if you're still ready for more on the way back down, try Музей Счастливого Детства, Museum of Happy Childhood. It's just down the street. We headed the other way, though, since it was champagne-in-the-room time. 😉
What do you think of Kazan's Soviet Lifestyle Museum?
Would you go?
Would you buy souvenirs?
PS: Do you know what "happy childhood" refers to? There's a famous line- Спасибо товарищу Сталину за наше счастливое детство! Thank you, Comade Stalin, for our happy childhood! (It has its own Wikipedia entry here.)