Soviet Rock Bands You Should Know, Part 2

Кино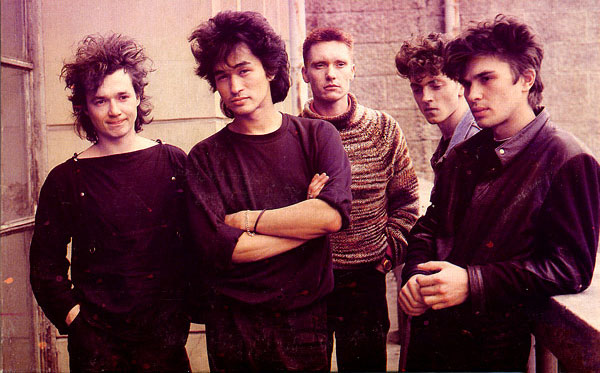 It's impossible to learn Russian and not know about Victor Tsoi.
Totally impossible.
You've probably heard it all before: Soviet rock star, frontman of the band Кино, half-Korean, killed in a car crash at age 28, immortalized forever. His death in 1990 brought an end to Кино headlining on stages throughout the USSR, but the band's songs have never stopped playing. I regret not going to any of the weekly "tribute concerts" when we lived in Ukraine; now I have to content myself by listening via YouTube. 😉
Here's your Kино starter kit… enjoy!!
Song

: Кукушка, Cuckoo

Famous Lyrics: Солнце мое – взгляни на меня, / Моя ладонь превратилась в кулак, / И если есть порох – дай огня. / Вот так… Sun of mine, look now at me. / My open palm has turned into a fist. / And if there's gun powder – give me a spark. / And so it goes…


Why you should listen: If this doesn't make you feel Russian enough to down a bottle of vodka in commiseration, what will?

Video:
Song

: Кончится лето, Summer is Ending

Famous Lyrics: Я жду ответа, больше надежд нету. / Скоро кончится лето.  I am waiting for an answer, no more hope left / Soon the summer will end.

Why you should listen: Good beat!

Video:
Song

: звезда по имени солнце, The Star called Sun

Famous Lyrics: И две тысячи лет – война, / Война без особых причин. / Война – дело молодых, / Лекарство против морщин. War for two thousand years / War for no good reason / War is a business of the young / A cure for wrinkles


Why you should listen: #1-This song actually has its own Wikipedia entry! Also, #2- my husband plays this song all. the. time. It'll be like you're visiting our home 😉

Video:

Did you know the first Russian song I ever heard was a Кино song? (It's the one that will get you free beer for life if you can karaoke it!) What was the first Russian song you ever heard?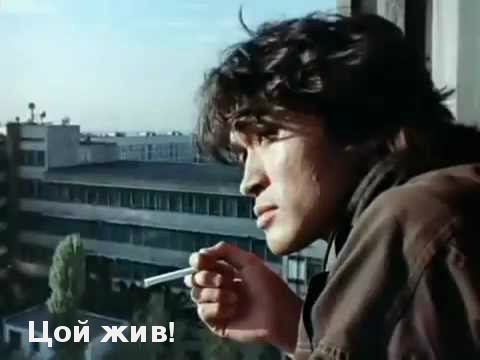 Honorable Кино mentions: Пачка сигарет- the accordion version. the rap version. the electronic version.
More Soviet rock bands: ДДТ, Пикник (coming soon…)