How to stay healthy? This edition of the Street Russian Project has nine pieces of familiar advice…. but in Russian!
Let's go 🙂
#1. Попробуй новый спорт / Try a new sport:

#2. Иди в спортзал / Hit the gym:

#3. Езжай в саниторий / Go to a sanitarium: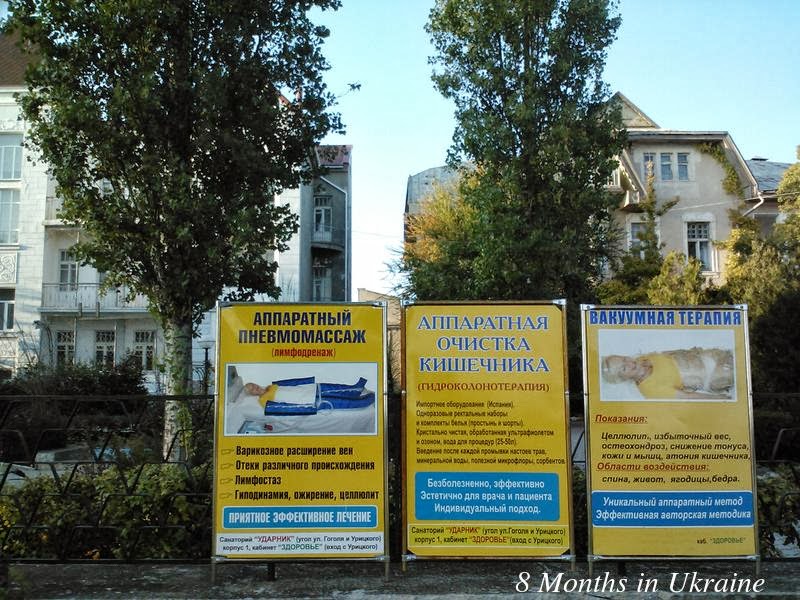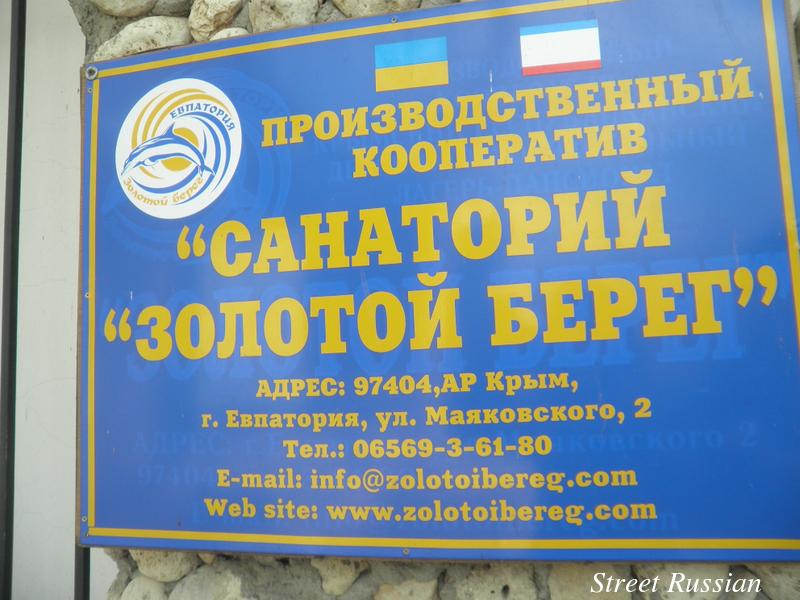 #4. Посети баню / Visit a banya: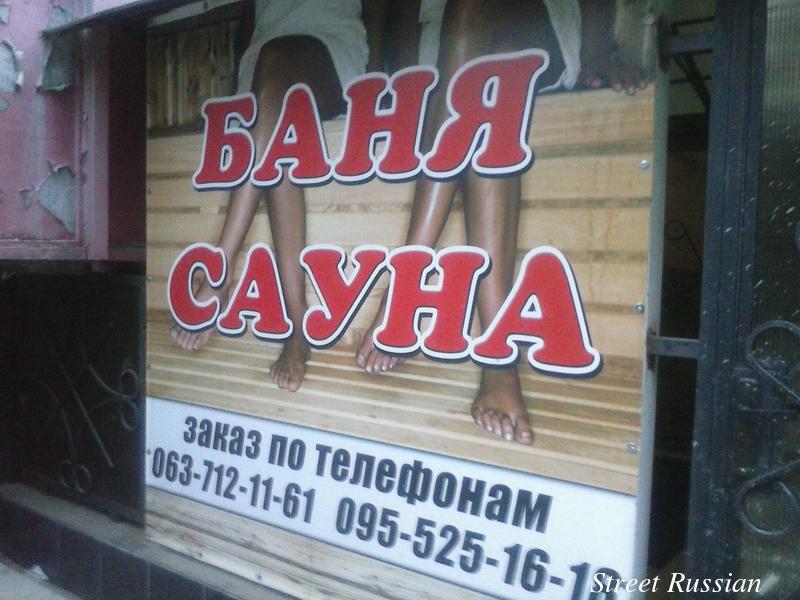 #5. Не кури / Don't smoke: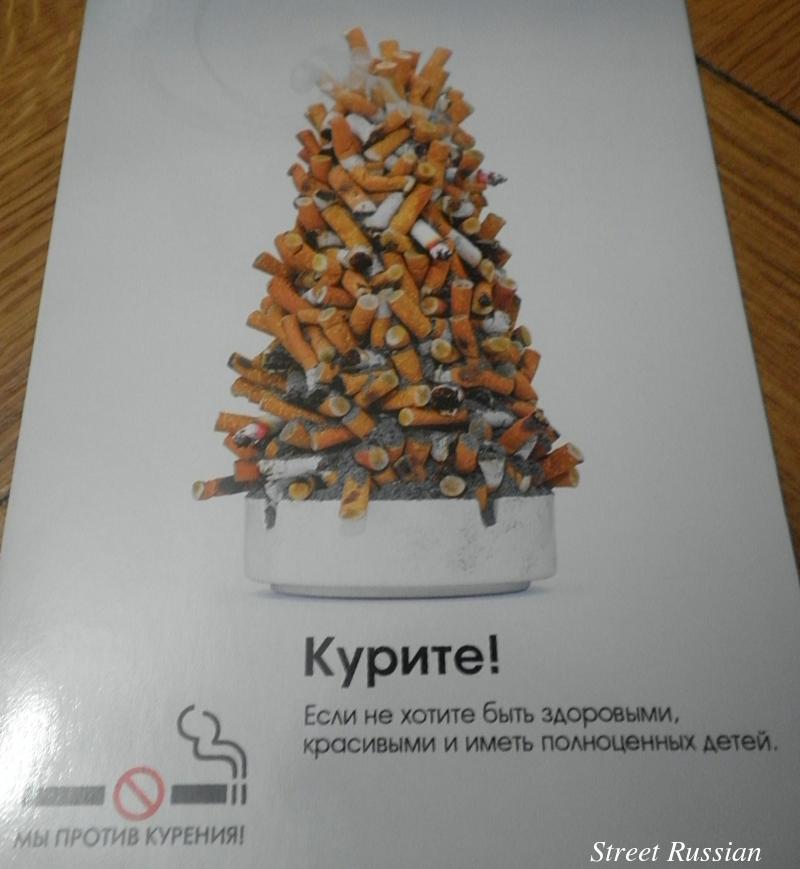 #6. Похудей / Lose weight: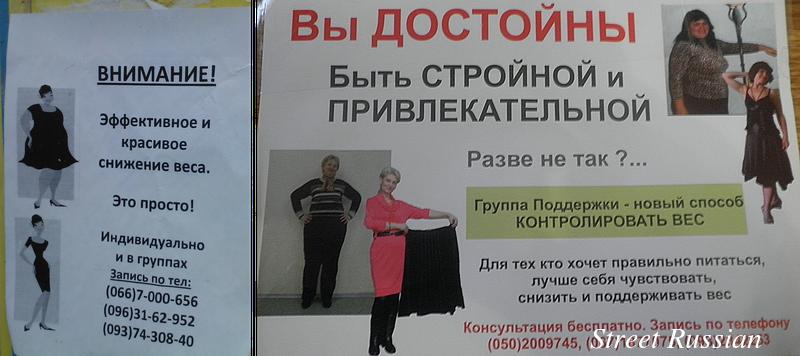 #7. Брось вредные привычки / Quit your addictions:

#8. Не забудь про витамины, лекарства, и массаж

/
Don't forget vitamins, medicine, and massage: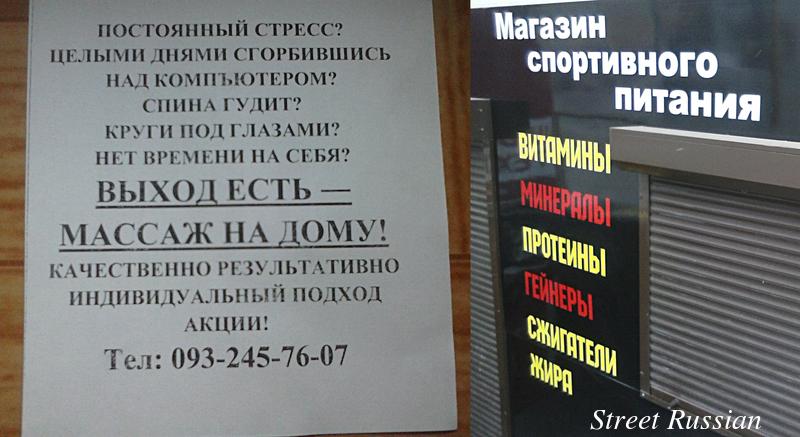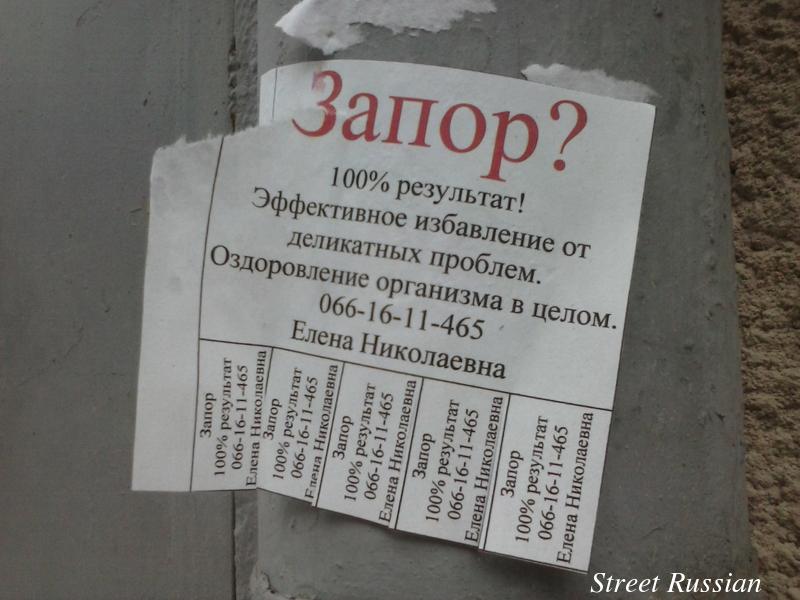 #9. Загляни к стоматологу / Stop by the dentist: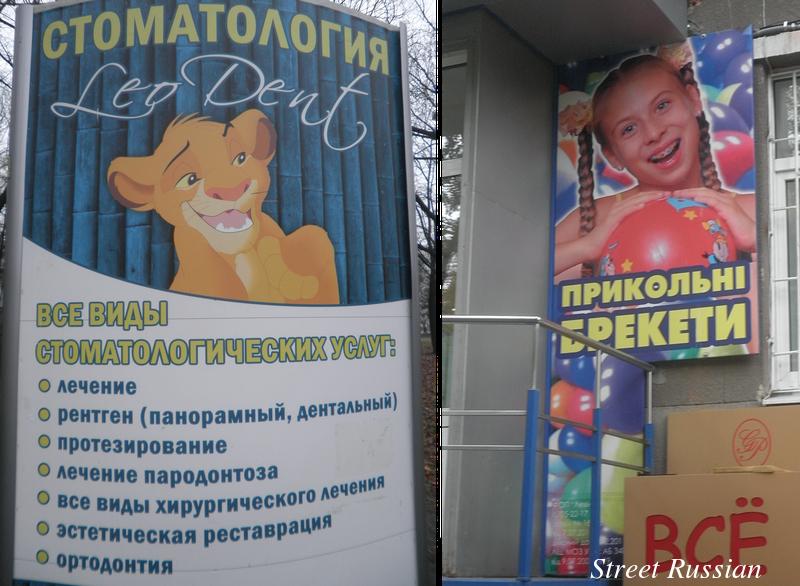 Russian / English cheat sheet:
пломба = (dental) filling
рентген = x-rays
стоматолог = dentist
прикольнi брекети = did you catch this? It's Ukrainian 😀 for "cool braces" (Russian: прикольные брекеты)
запор = constipation
повод = reason
прокат = rental

бассейн = swimming pool
наркотики = drugs
выход есть = there is a way out / solution
лечебный пляж = usually a beach that belongs to a sanitarium, literally "healing beach"
снижение веса = weight loss
постоянный стресс = constant stress
круги под глазами = under-eye circles
правилно питаться = proper eating
Хочешь похудеть? = Do you want to lose weight?
укрепить свое здоровье = improve your health
индивидуальный подход = individual approach
аппаратная очистка кишечника = colonic machine
вы достойны быть стройной и привлекательной = you are worthy of being thin and attractive
Как вы остаётесь в форме? How do you stay healthy? Do you believe in any of the old wives' tales like taking vodka to prevent a cold or do you prefer more conventional means?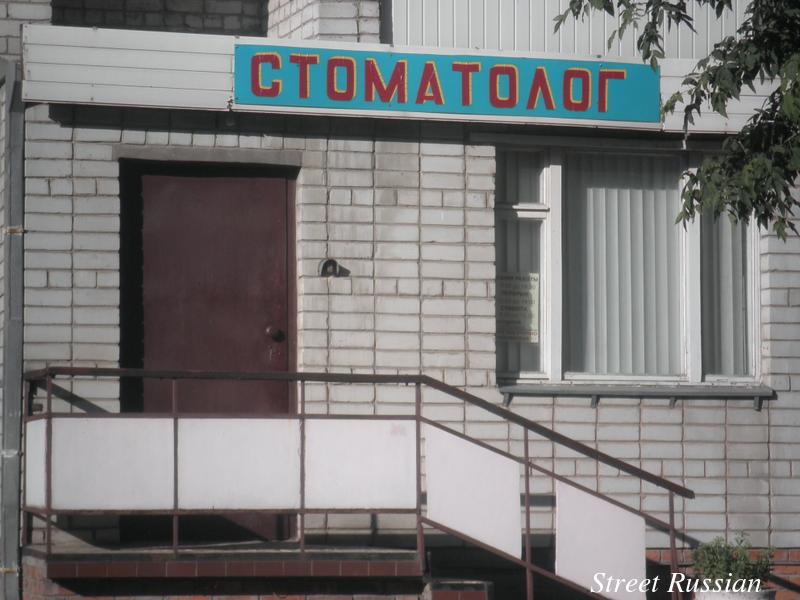 PS: Get more info on the Street Russian Project here!