Here's the final verdict on the Russian Tutor Grammar and Vocabulary Workbook that I bought last winter: IT'S WORTH IT.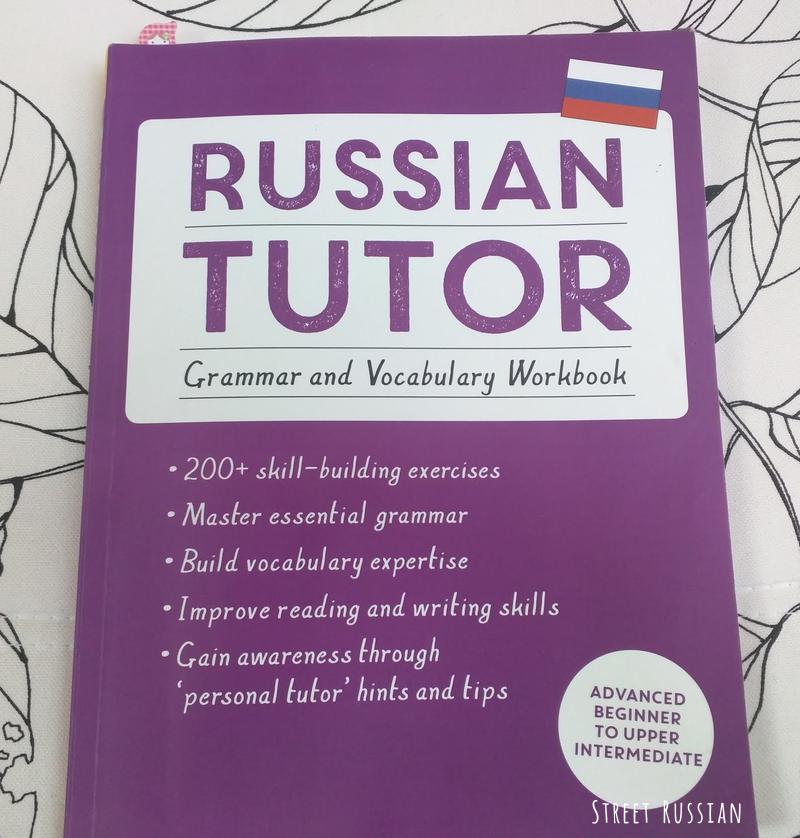 If you're still exhausted from the last time you took on a Russian grammar book (hello, Schaum's Russian Grammar), don't worry. This is a rather short workbook: 20 chapters, each chapter = about 8 pages. While it does cover a lot of complex ideas, the pace is speedy enough that you won't lose your motivation. Plus, each chapter ends with these little self-assessment boxes so that you know what you need to review in the future.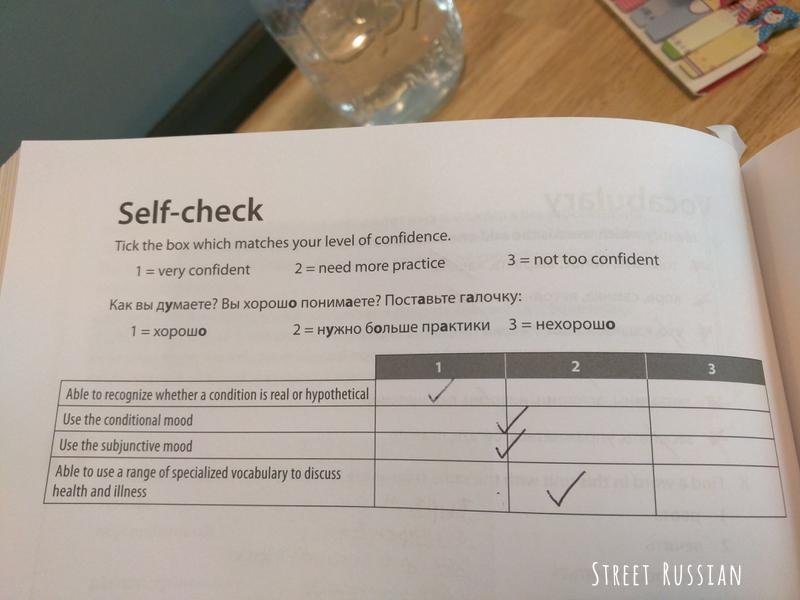 Also impressive was the way each chapter flowed from lesson to practice. Every topic followed the same pattern:
Meaning and usage

: a concise grammar explanation with translated examples.

Reading

: yes, these texts are usually super lame in most workbooks… but you may actually enjoy these readings. You'll find restaurant reviews, airbnb ratings, social media posts for a bachelor party, and lots of personal emails. The more traditional "readings" are designed to appear like you're reading a website called www.interesnayainformacya.ru.

Vocab

: I really enjoyed these exercises! Each chapter had different activities like odd word out, word cloud, find an antonym in the reading, etc.

Writing

: this was a follow-up to the chapter's reading topic (write your own restaurant review as series of a tweets, etc).

Self-assessment

: rate your understanding of the topic.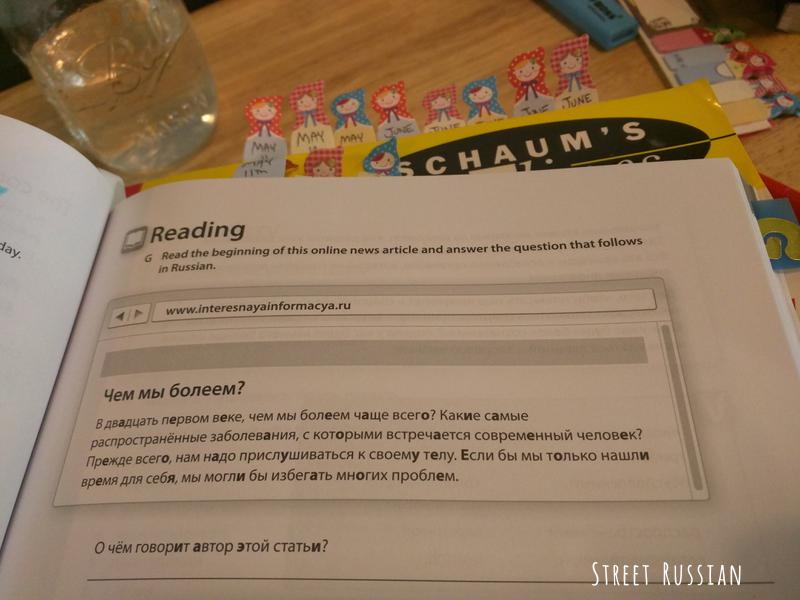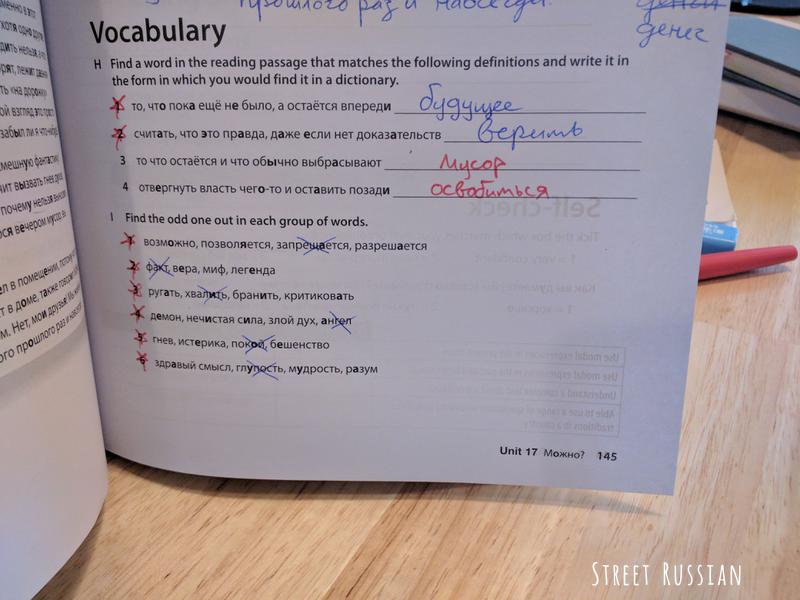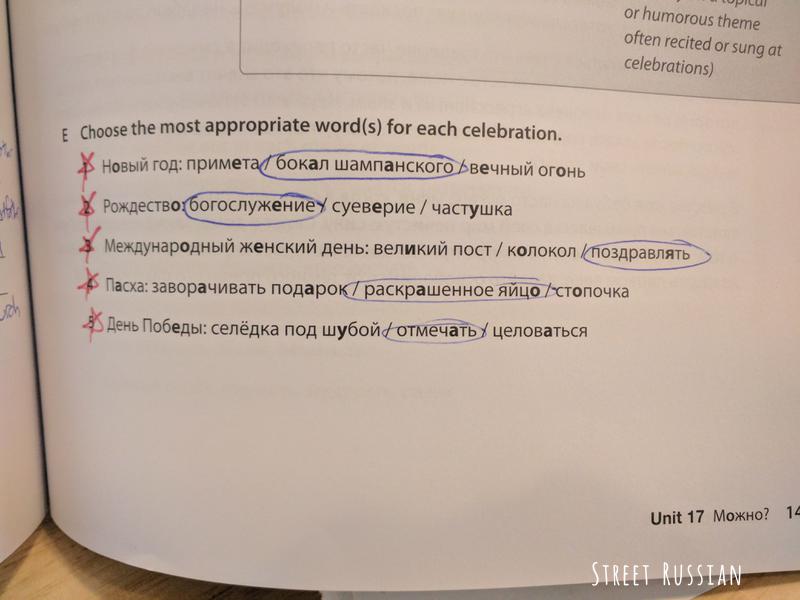 You might already know my attitude toward grammar (something along the lines of noooooooooo!) but it felt almost….almost!  painless here. The workbook didn't suddenly transform me into an очень грамотный человек but it filled in convenient details on why things are done certain ways.
Last year I finished a disappointing workbook called Russian Step By Step: Verbs of Motion. Everything that went awkwardly wrong in that workbook went right in this one. Whoever wrote the Russian Tutor workbook really has a talent for presenting grammar. Even the lesson on forming Russian gerunds was surprisingly simple! (Why, hello again, Schaum's. You'd better take some notes on that.)
Other particularly good explanations: conditional tenses, aspect review, negative pronouns, modal verbs, ordinal numbers, and reported speech. Any workbook that can explain declining ordinal numbers in Russian and NOT make the reader want to completely swear off ever speaking Russian again = a miracle. On the other hand, the куда chapter seemed a little weak but maybe it's just me.
Here are several grammar activities I liked.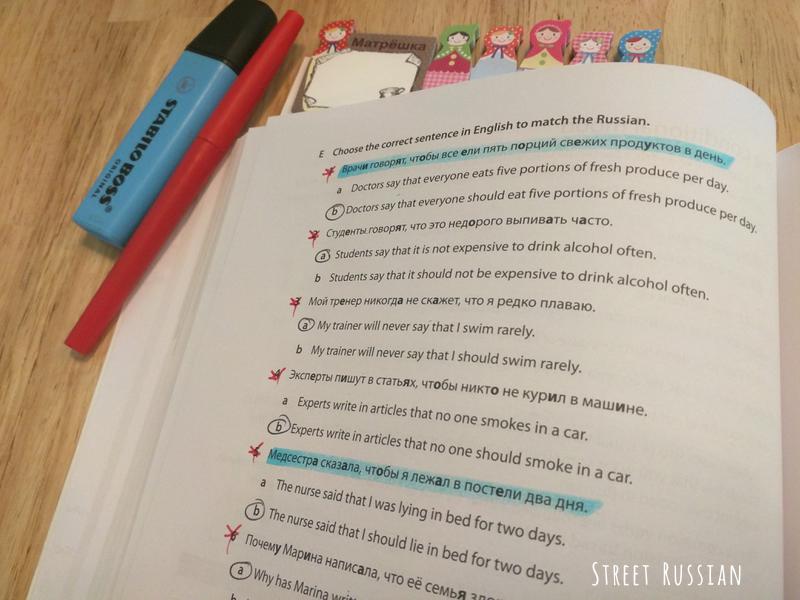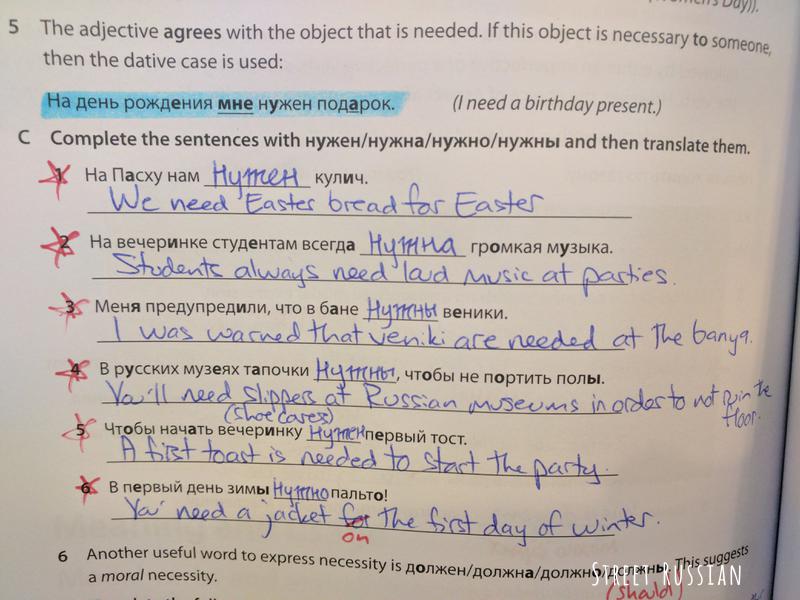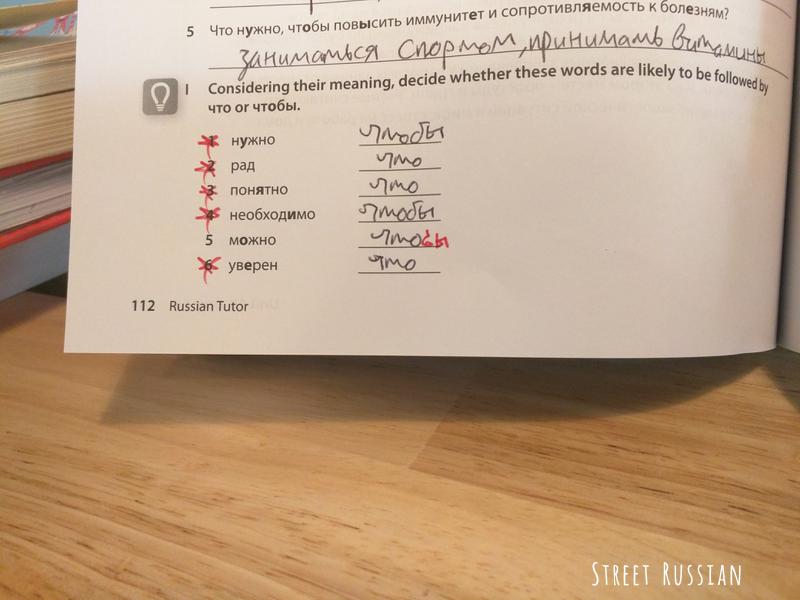 One part of this workbook I'll definitely be cutting out to keep are the grammar tables. Each chapter has a fill-in-the-blanks box for you to decline some fresh new terror in demonstrative pronouns or past tense verbs. I tried my best but mainly I just flipped to the answer key and copied the correct words. That said, now I have all these useful little boxes for when I get stuck in the future. And while a lot of the grammar topics were difficult, the explanations were just right: explained well but not bogged done with elaborate details.
The biggest downside to this book are typos and misspellings. For example, mistakes in the answer key? C'mon, that's the  meanest thing you can do to someone learning a language! Some answers would either be wrong or they would an answer a completely different question, something from a previous edition perhaps. This book could definitely use а thorough proofreading to catch things like вкючая is a common Russian expression with a gerund. Um, that should be включая, right?
Also, I must warn you that one of the activities includes the transcript of a phone call with Дима Билан. 😉
And a final heads up: if you haven't guessed by now, this book is definitely not for newbies. In addition to diving right into tough grammar points, the authors assume you:
a) can conjugate verbs in your sleep.
b) already have a pretty hefty vocabulary.
A few words are defined here and there (and there is a pathetic glossary in the back) but the readings quickly venture into more difficult themes packed with undefined words. The back of the book claims Clear progression from A1 beginner to B2 upper intermediate but no. Just no. To totally misquote Churchill, "It is a mistake to look too far ahead. Only a single declension in the great and mighty Russian language can be handled at a time." Or rather, pick your battles wisely and start with an easier workbook with audio.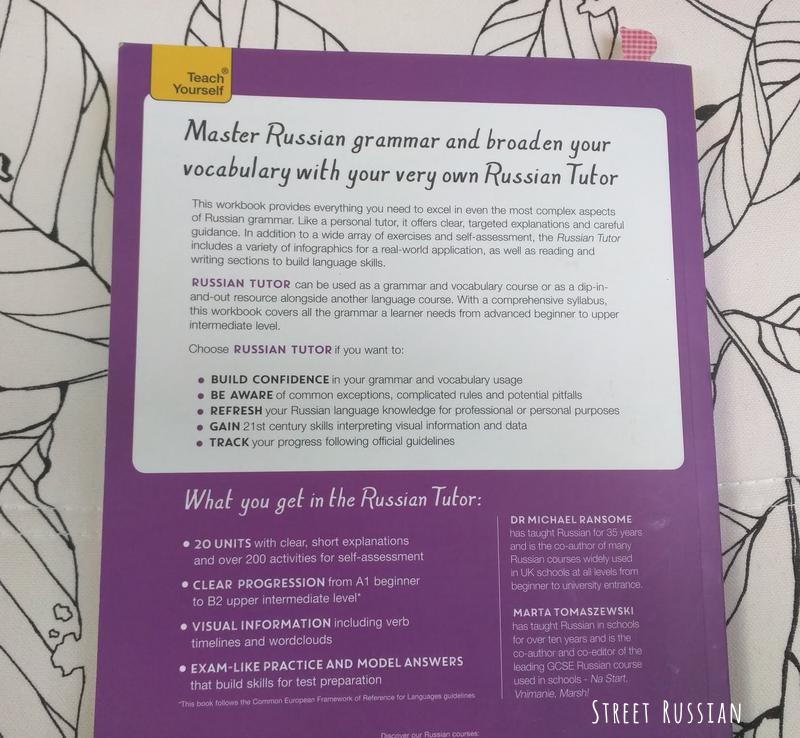 But If you're an A2 or higher and ready to roll up your sleeves, this could be the workbook that you're looking for! If you try it, let me know what you think of it. And now what I've finished Russian Tutor, what do you recommend I start next?