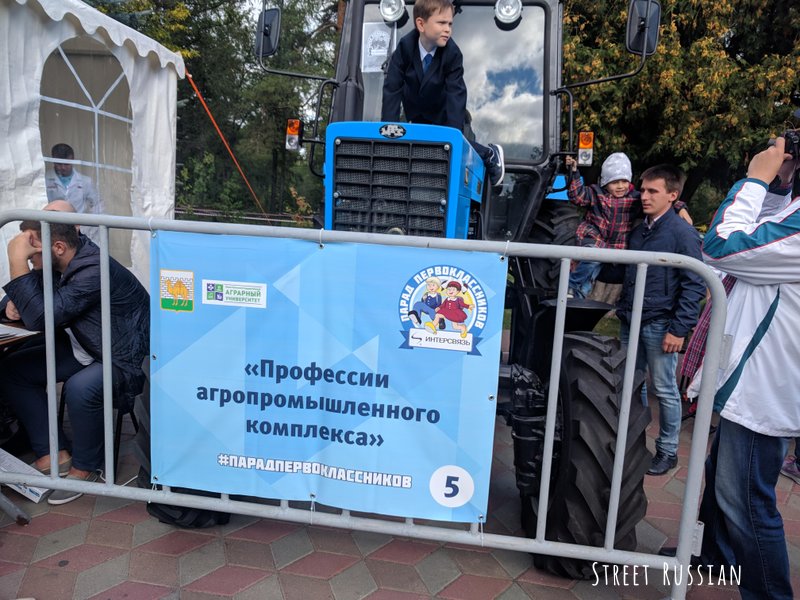 You know that question everyone asks you as a kid: кем хочешь стать, когда вырастешь? What do you want to be when you grow up? Here's how the children of Chelyabinsk answered that question… and taught me tons of new Russian words!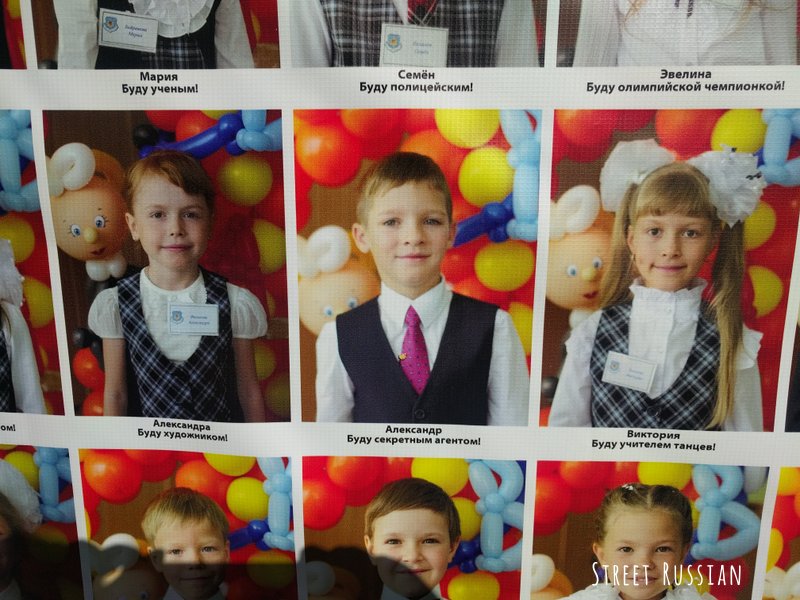 This was the «Парад первоклассников», an event sponsored by a local internet provider. Kids, strollers, parents, and pets crowded around job tables. Want to be a policeman? Try out some riot gear here-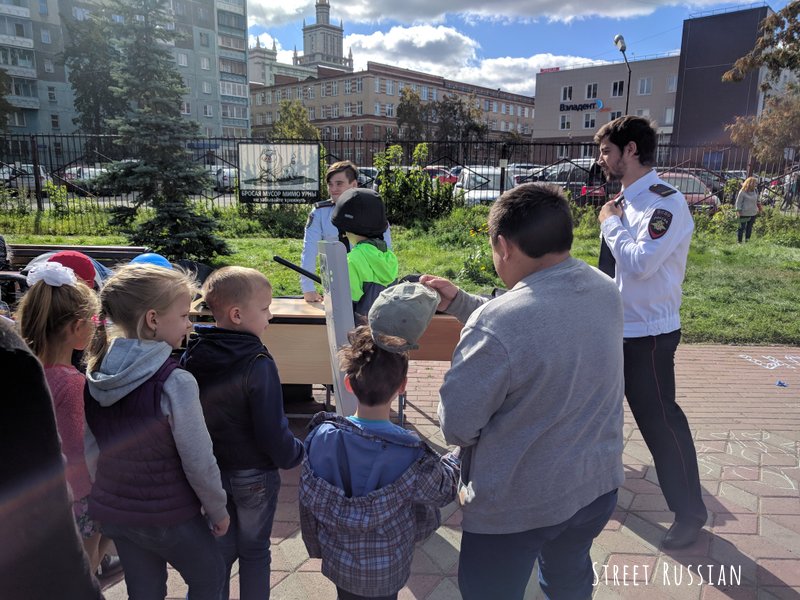 Dreaming of being a doctor? Your place is here-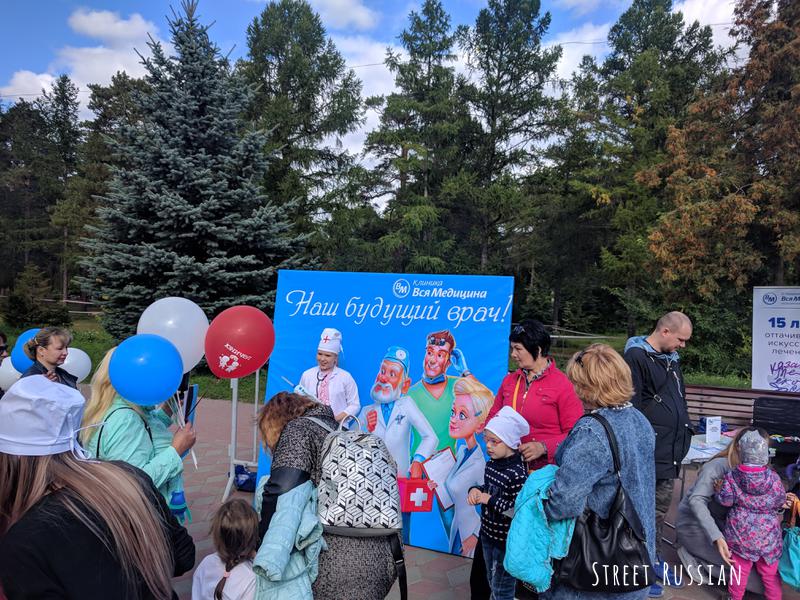 How about working with electronics? Over here!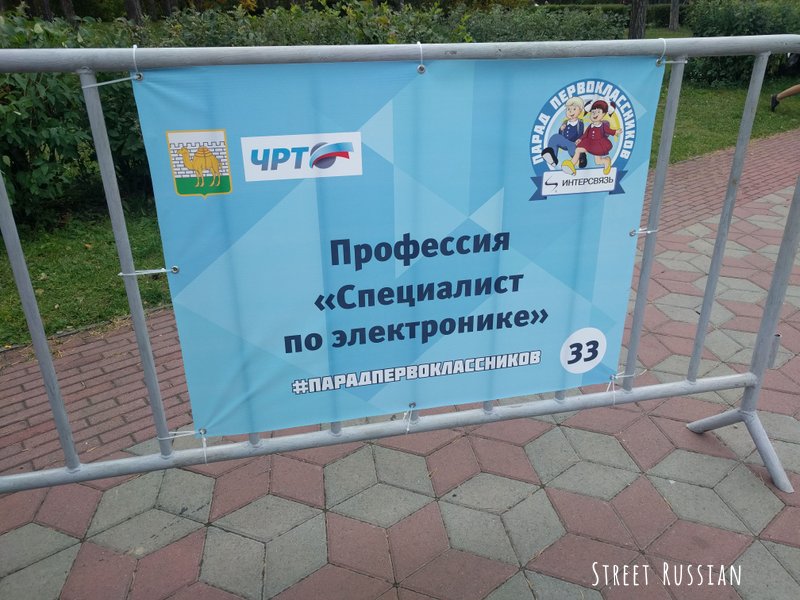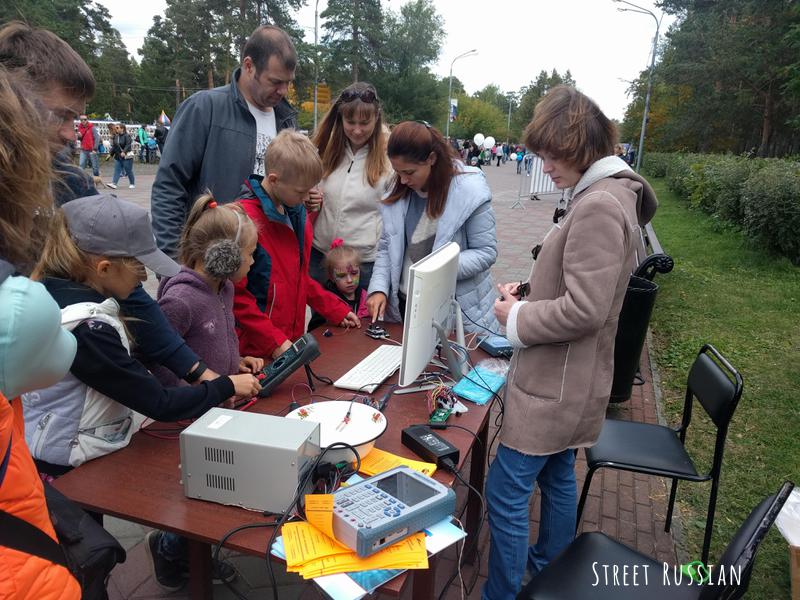 Or learn to fight fires here-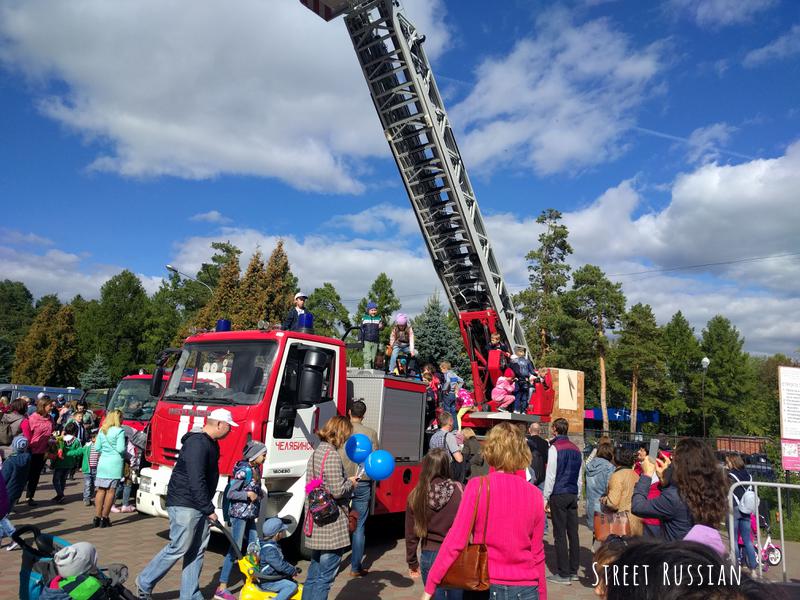 Or check out what it's like to be behind the wheel of a tractor-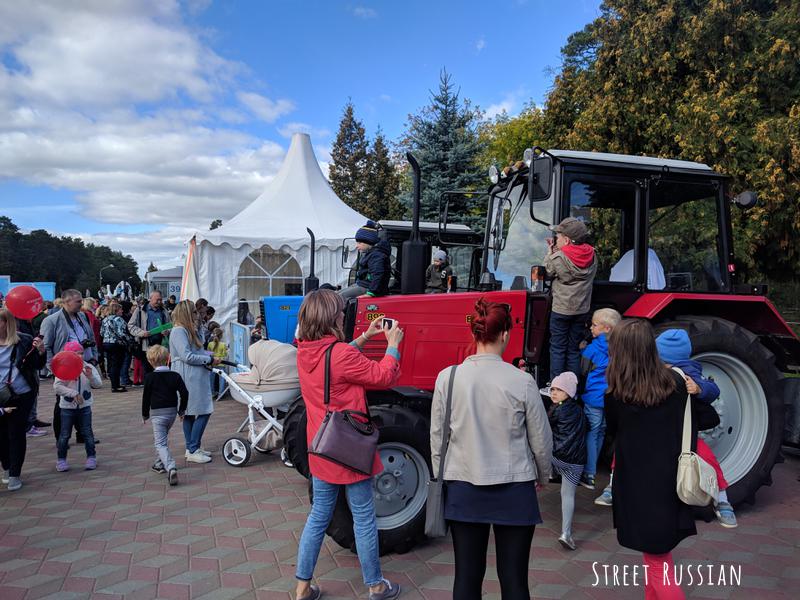 Other jobs on display included florist, plumber, factory worker, armored car driver, and lots, lots more.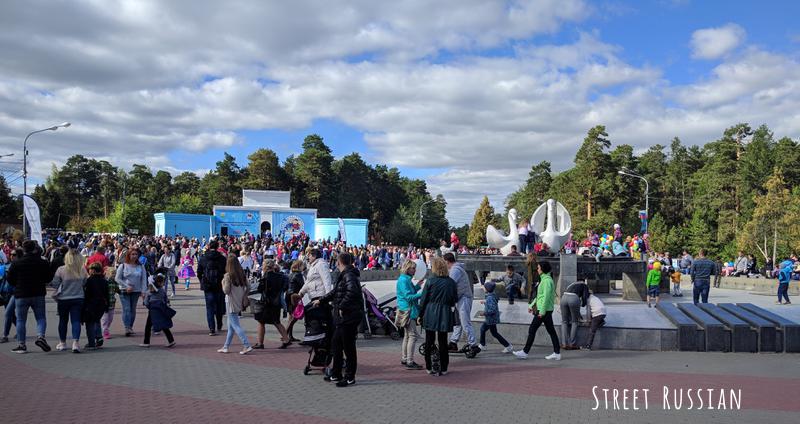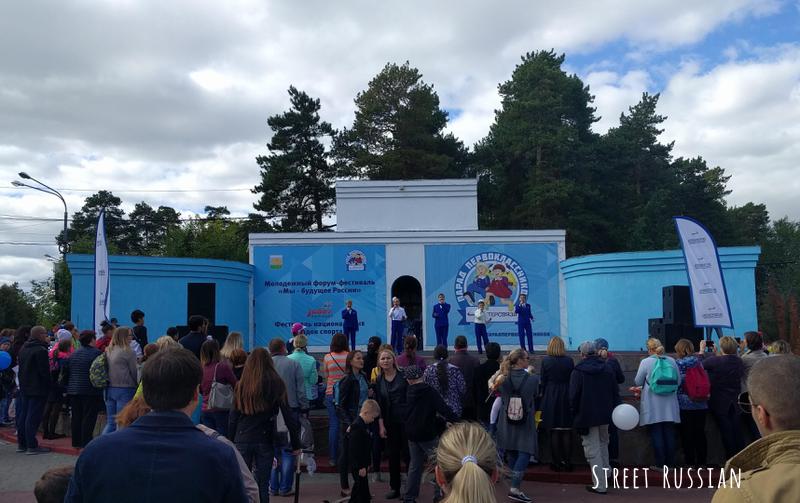 So back to all those new Russian words… It was the usual humbling case of "wow, these little kids know WAY more words than me." 😂 The park's fences were covered with massive banners featuring entire first-grade classes and their dreams for the future.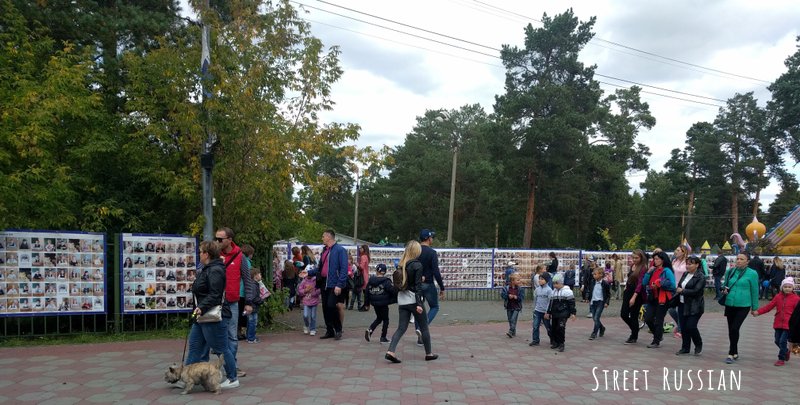 Career goals ranged from wizard to FSB agent to cowboy to bank manager to ice cream vendor to simply "a good person". Мечтатель (dreamer) was a popular choice too.
These are some of the words I learned at the event:
аквалангист = scuba diver
изобретатель = inventor
властелин мира = ruler of the world
физик-ядерщик = nuclear physicist
начальник азс = gas station manager
And these were some of my "teachers":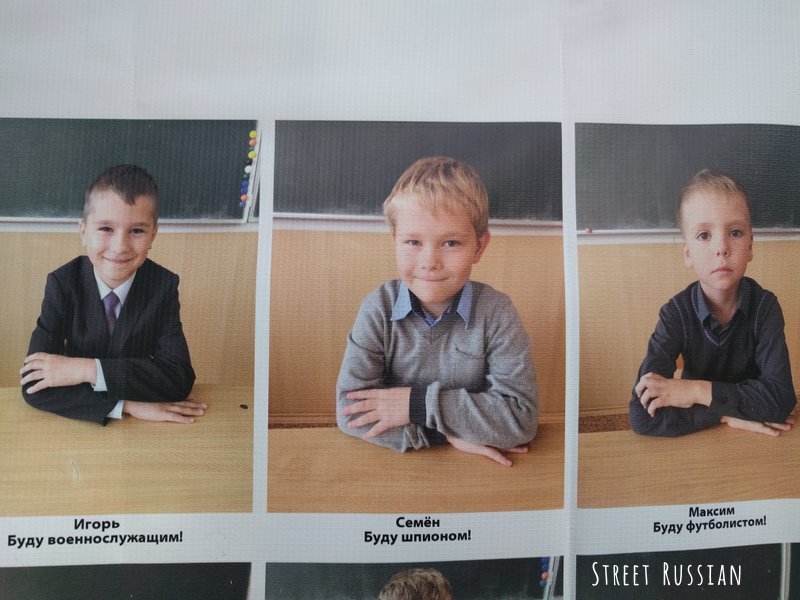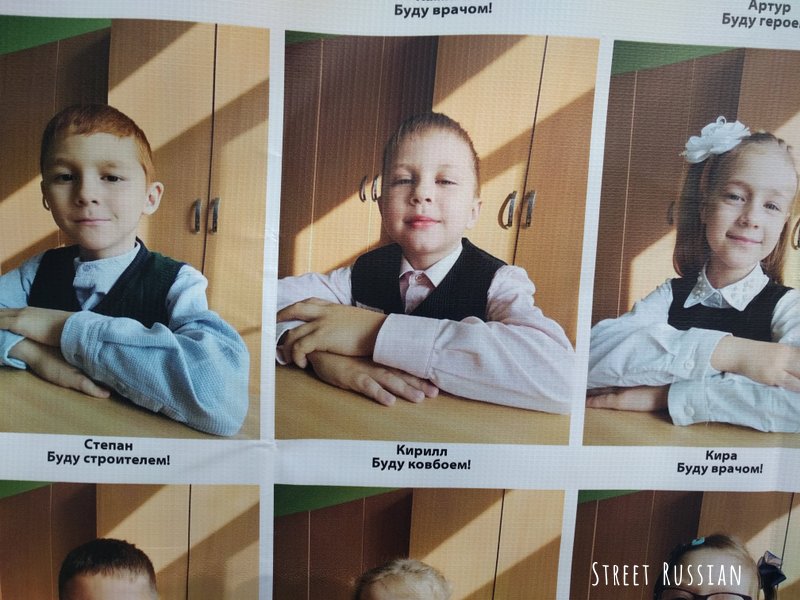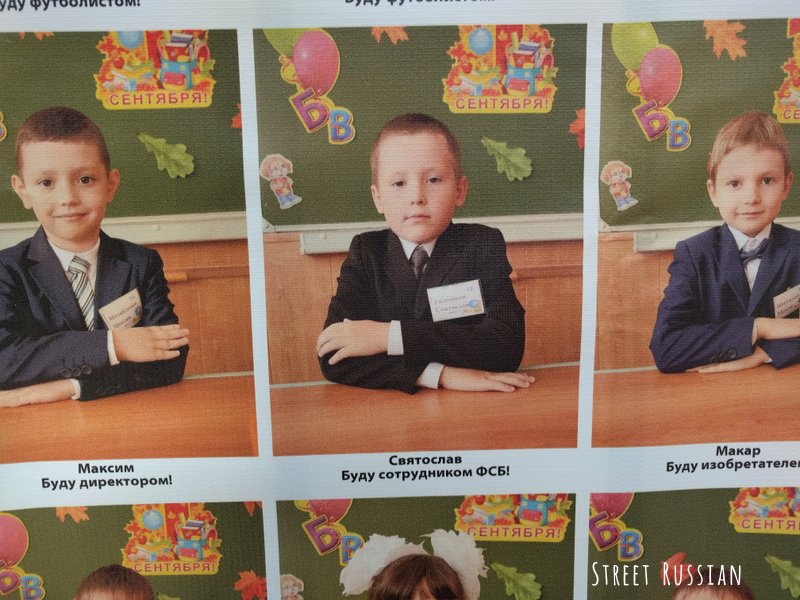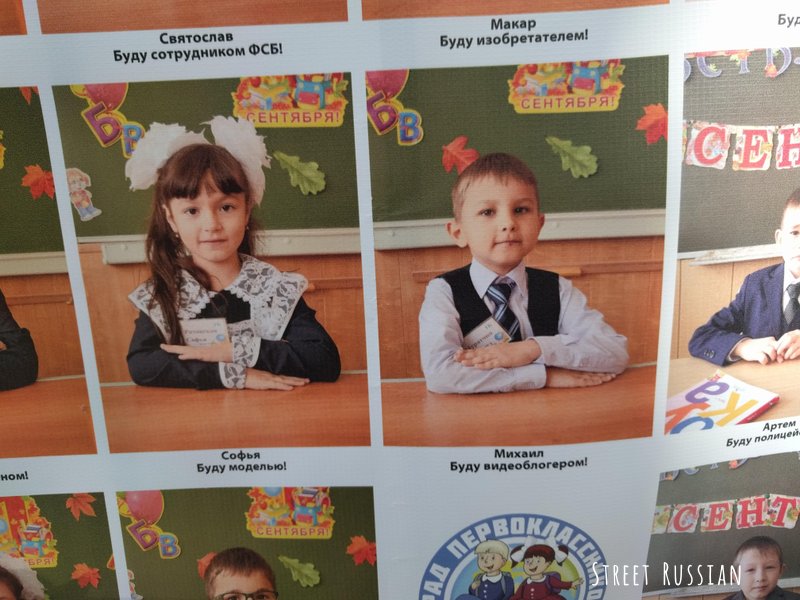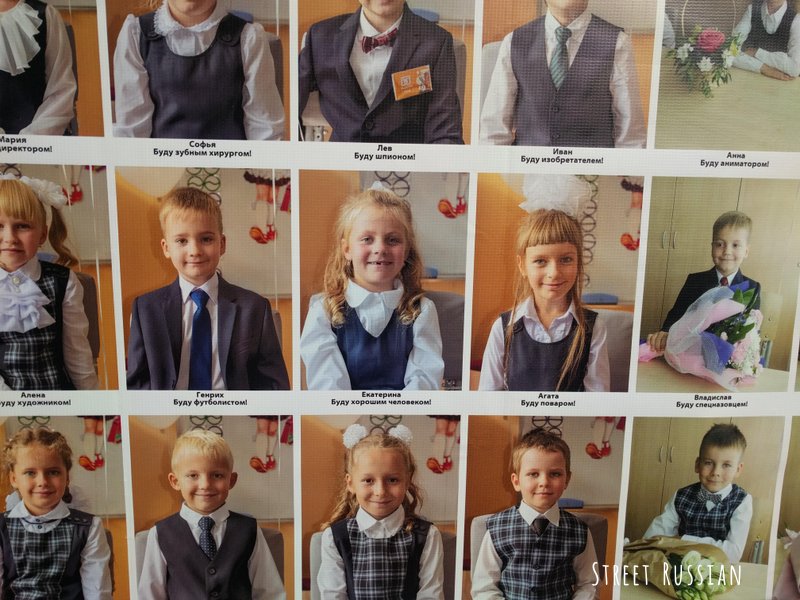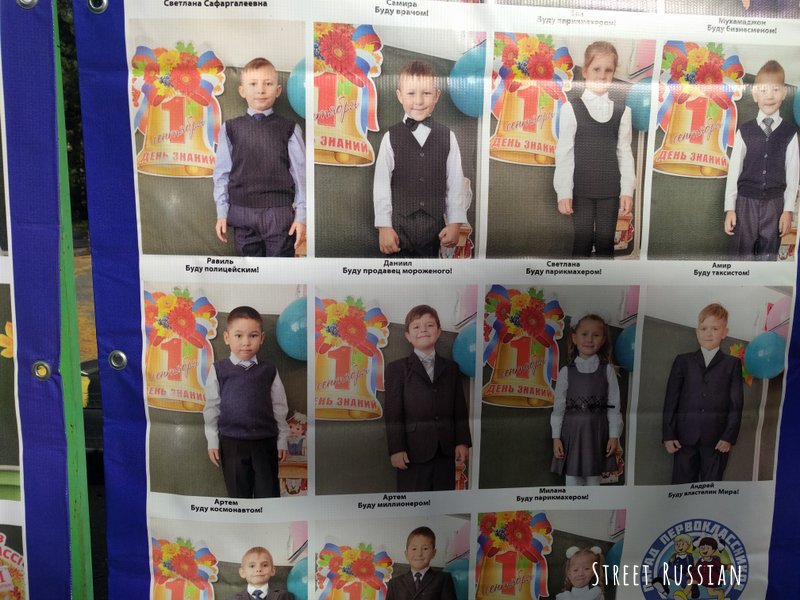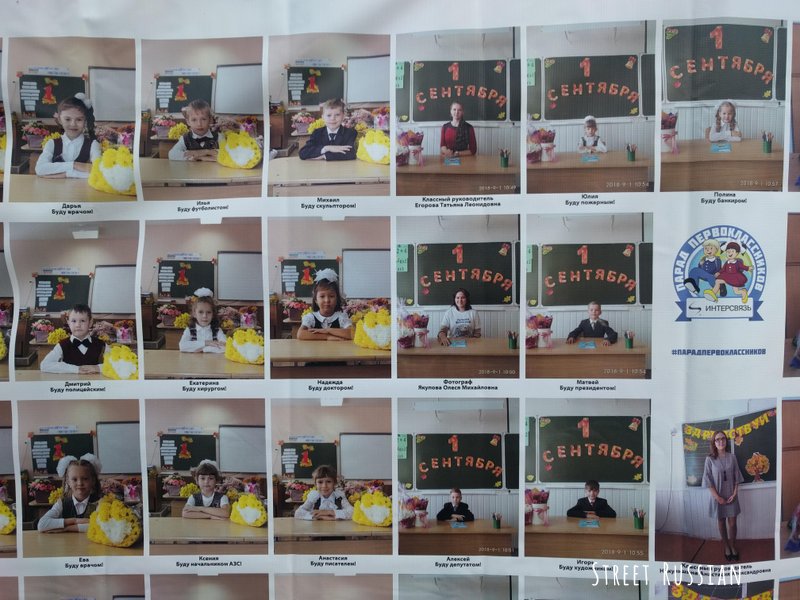 The «Парад первоклассников» happened in late August / early September, right around the time the city celebrated «День знаний» (Knowledge Day, September 1st). On Knowledge Day, families again filled the park. Groups of kids shuffled onto a stage to perform. Coffee kiosks and cotton candy stands lined the brick path through the park. It was a beautiful moment to be outdoors before the city descended into months of rain, cold, and snow. 😉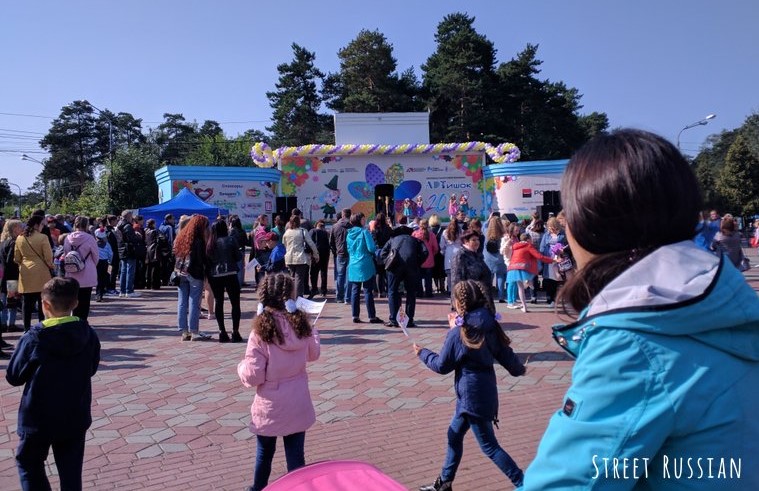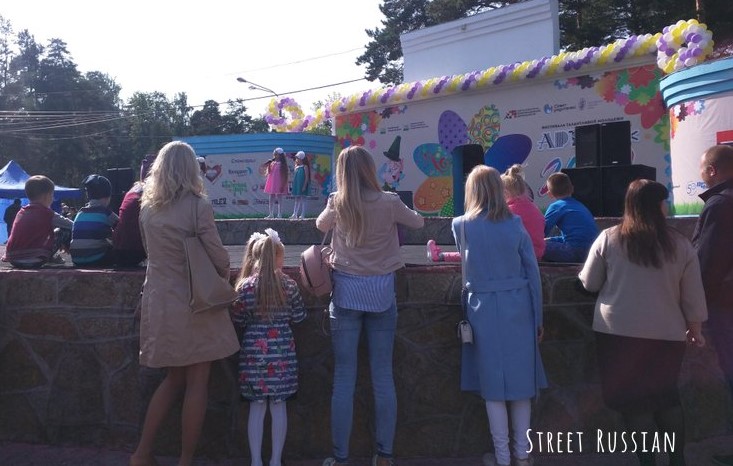 Have you ever been part of the «Парад первоклассников» or «День знаний» festivities? Are there similar city events where you live?