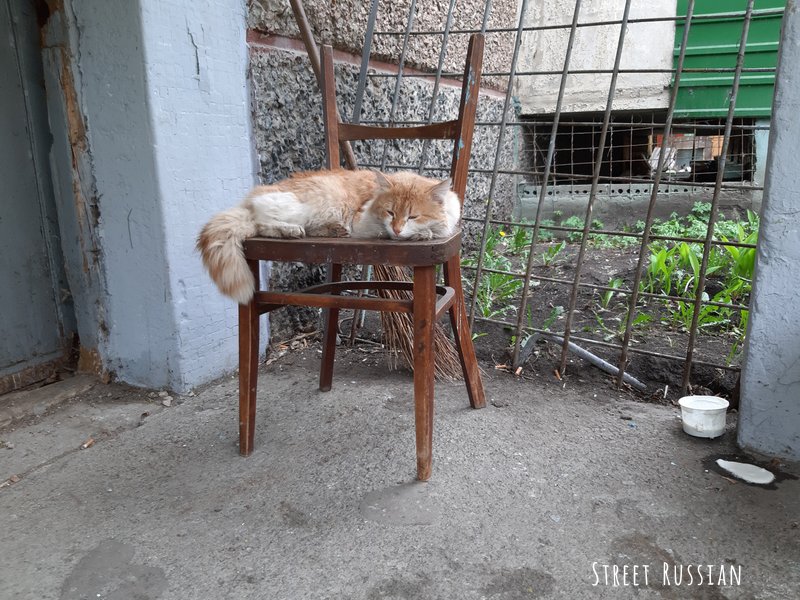 Ever since becoming a cat owner, I can't help swooning over every single cat I see.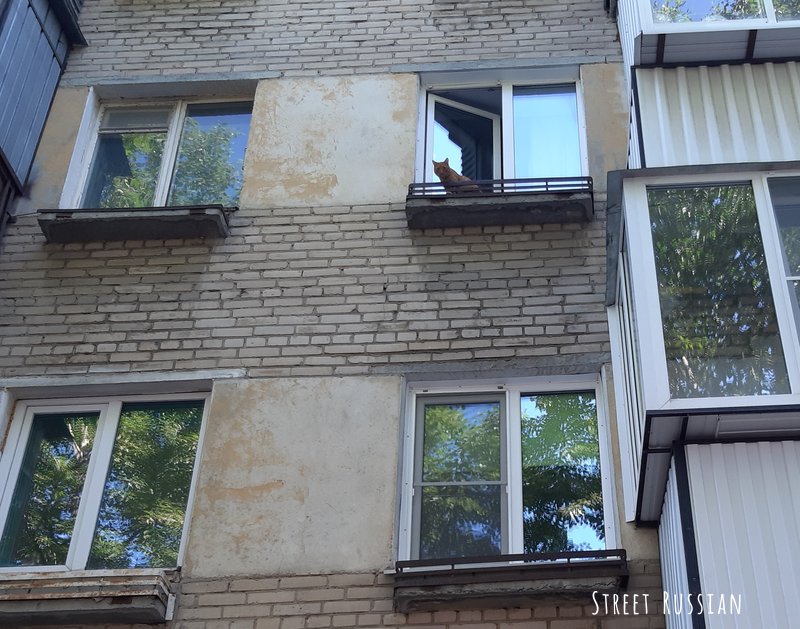 Are you crazy about cats too? Here's what you say to a cat in Russia: кис кис кис. When I told my students the English version was "Here kitty, kitty, kitty…" they cracked up.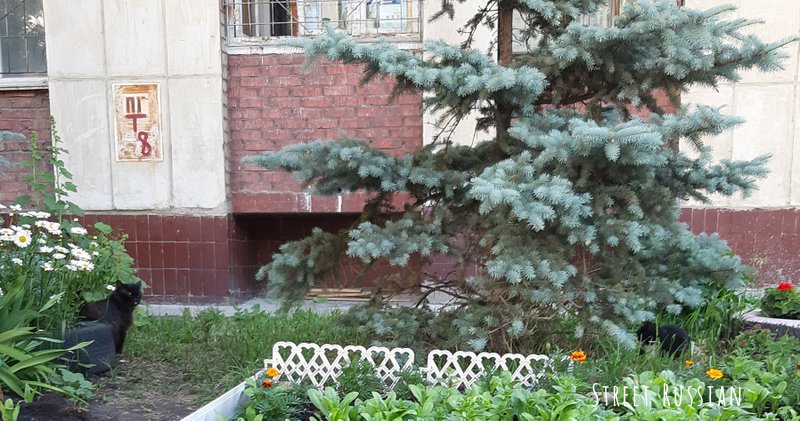 I see cats in three places in Chelyabinsk. Some live on the street and take shelter inside makeshift cat homes in broken building grates. People in the neighborhood bring them food.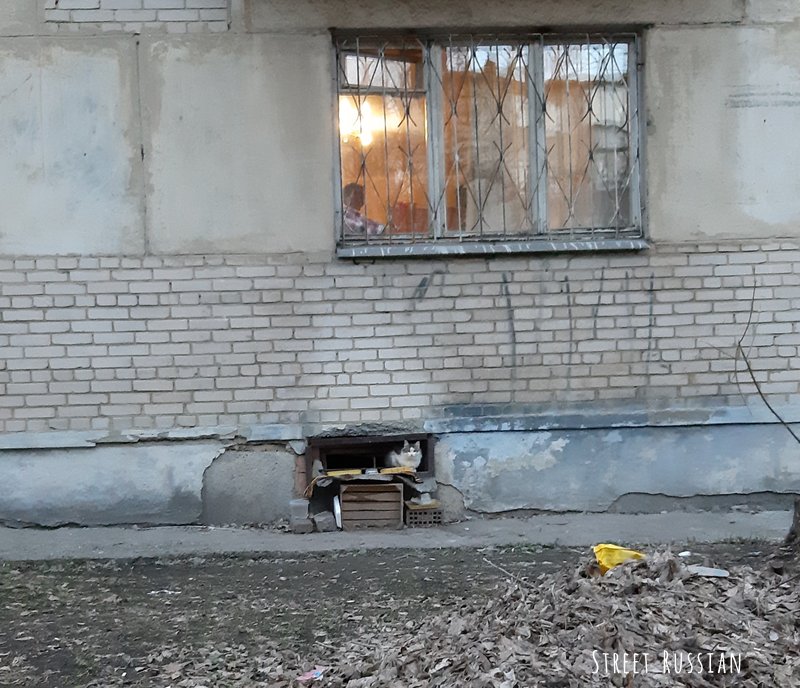 Other cats peer down curiously from windows. Once we saw a woman leaning over her balcony, smoking, while her cat leaned out next to her.
The third group of cats are the housecats let out for a stroll. They saunter around with confidence and are pretty good at ignoring me. 😂 There was one beautiful gray cat in our neighborhood who lived on the first floor and jumped from windowsill to ground whenever he wanted freedom. Sometimes he would just sit in the window but we'd usually see him strolling around the building. He never responded to кис кис кис, much like the cat I'll tell you about next.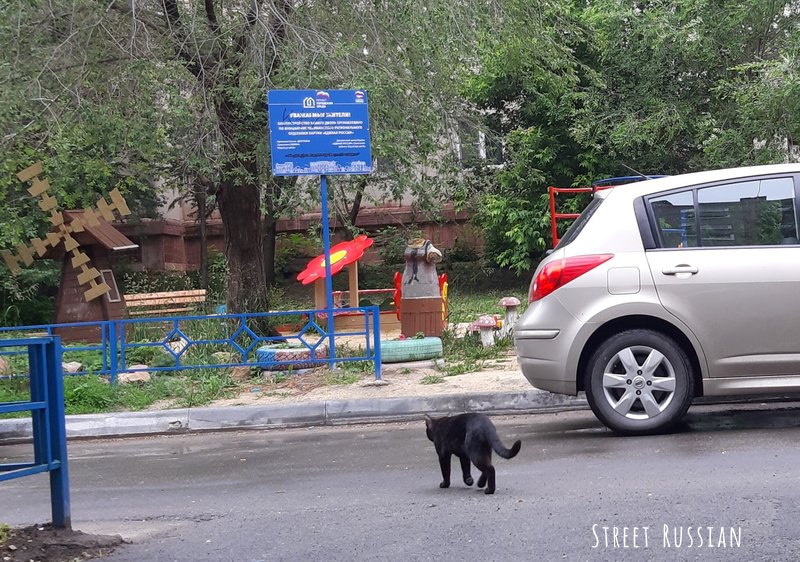 My favorite cat is our own cat. His name is Кит and he enjoys napping and being grumpy. (He's actually quite sweet though, underneath the grump.)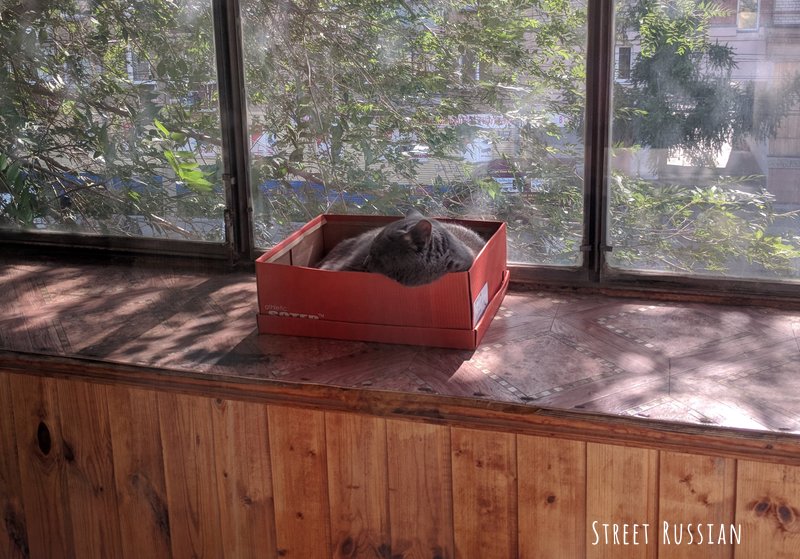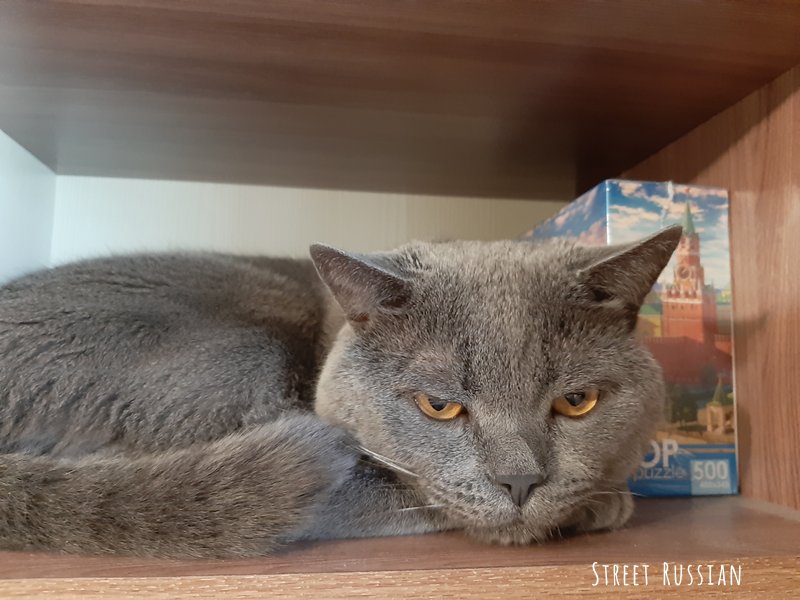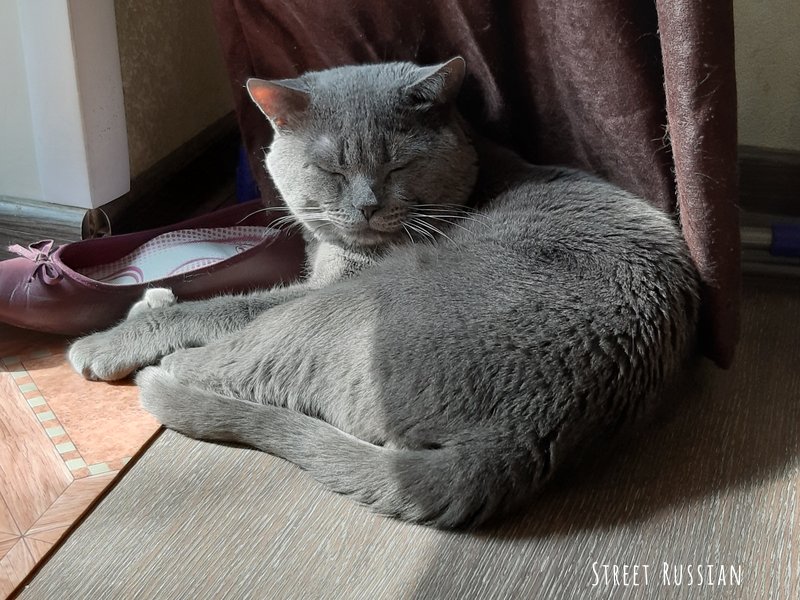 Spring is high season for cat spotting. All of the sudden, cats plant themselves everywhere! Can you find all five cats in the photo below?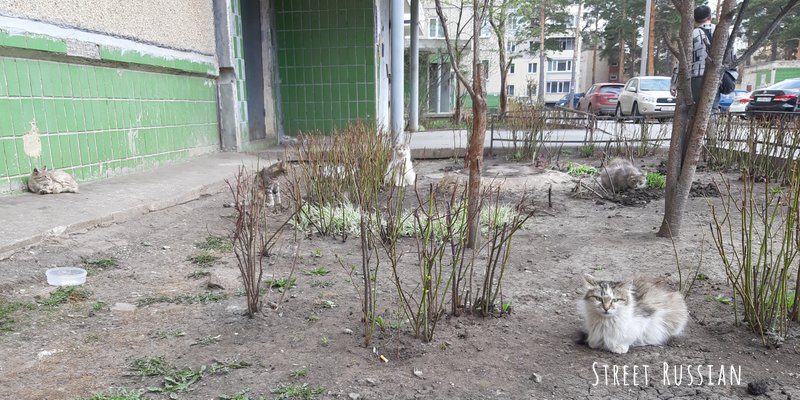 Here are more cat faces I've seen around town…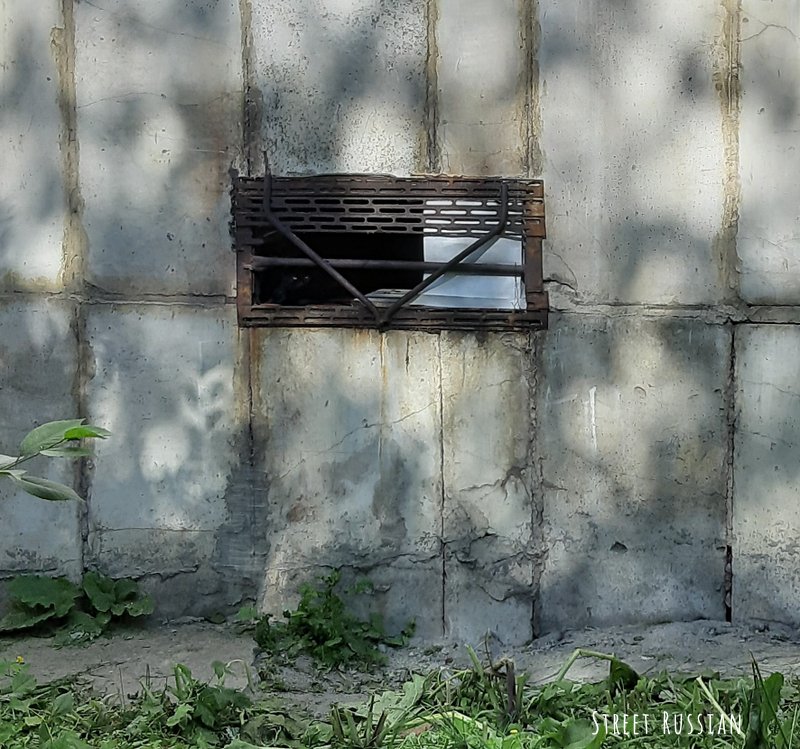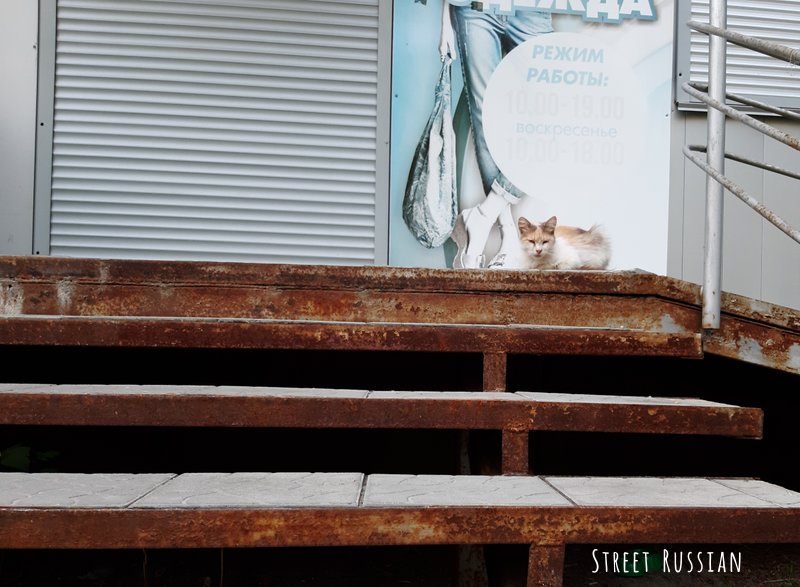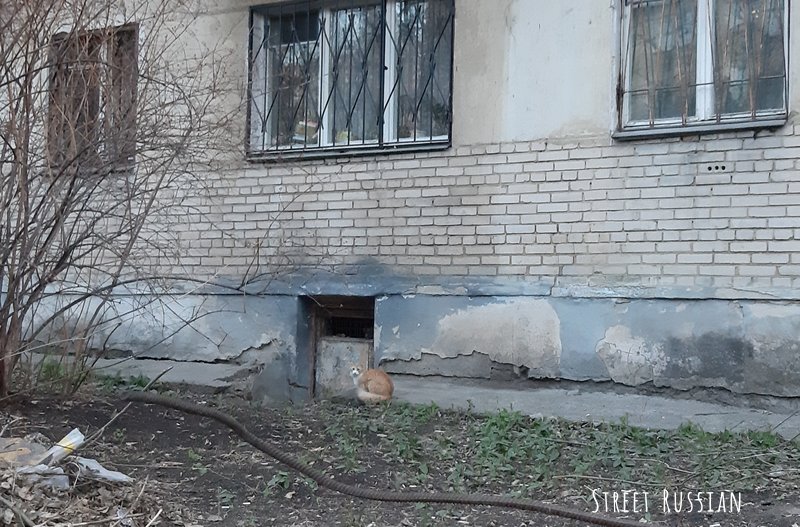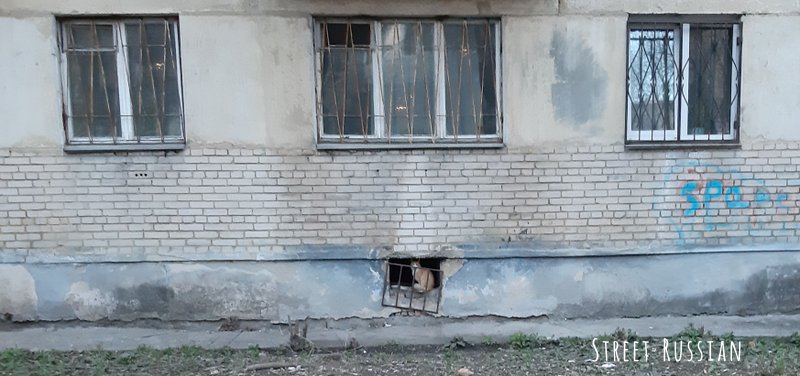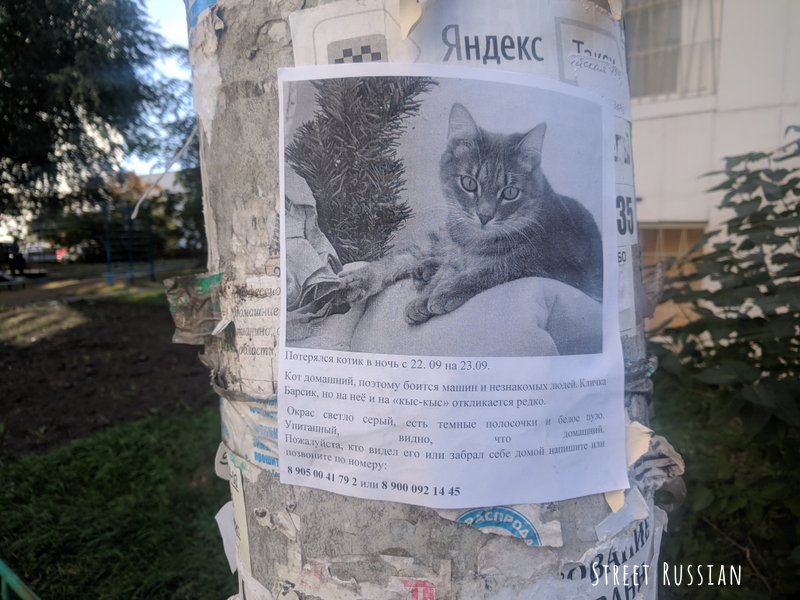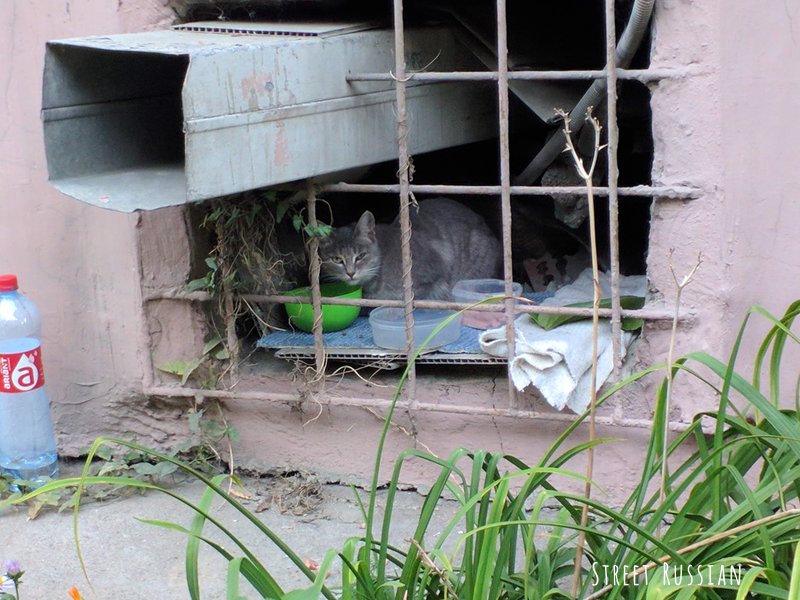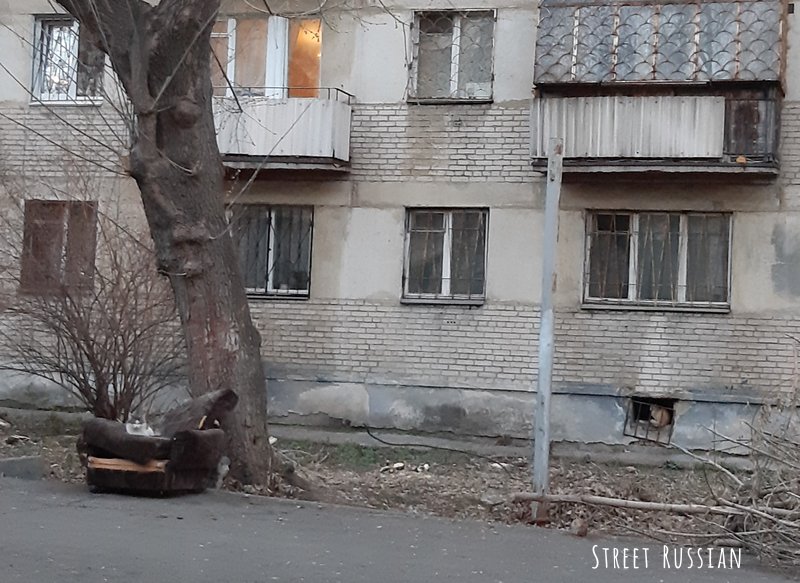 The street cats are sad to see but they're definitely fed and somewhat sheltered. No self-respecting babushka will neglect the cats outside her building and I've seen lots of younger people stopping by with food too. On the other hand, I've rarely seen any stray dogs on the street. Looking at local animal shelter statistics, this shelter currently has 8 cats and 143 dogs. Another shelter has 10 cats and 197 dogs.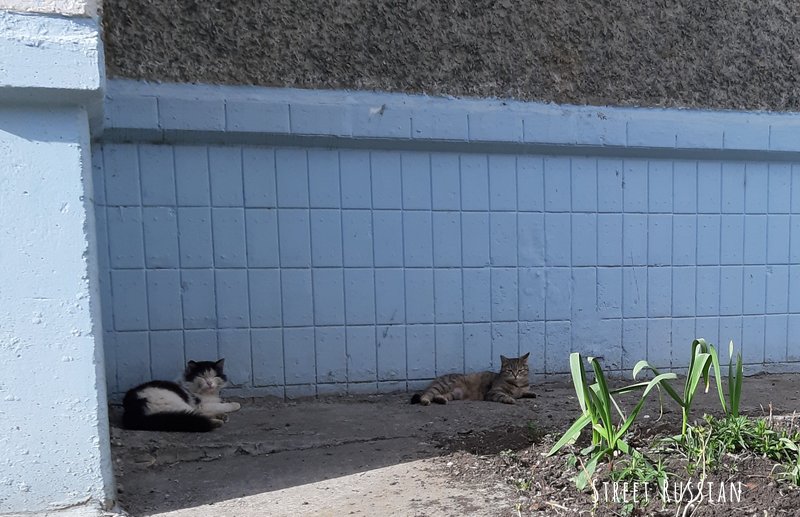 Some of the most common names for cats in Russia are Барсик (male), Мурзик (male), Мурка (female), and Маруся (female). It seems like almost everyone in Chelyabinsk has a housecat with one of these names.
Are you a cat person too? Here's one more Russian cat for you. 😉