We found something colorful in Chelyabinsk!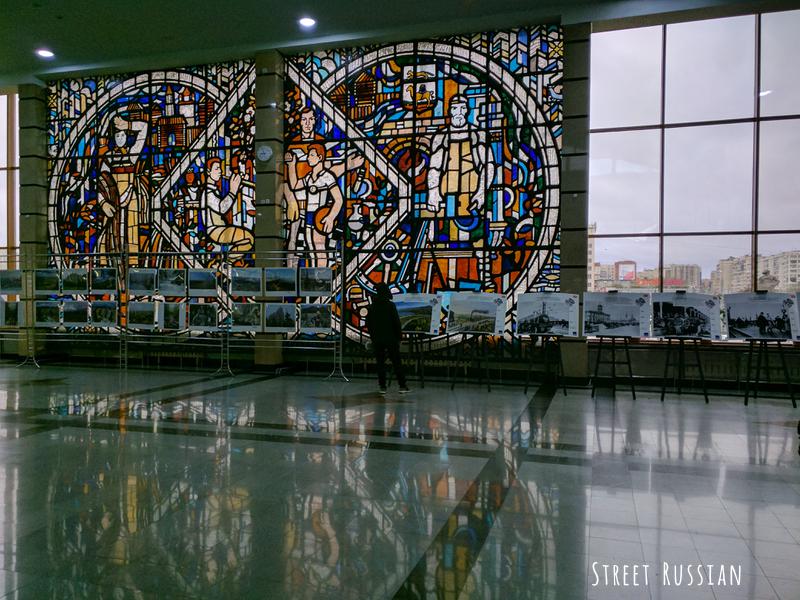 The Chelyabinsk train station has 3 massive витражные окна (stained glass windows). The station opened in 1892 and these incredible windows were added in 1985, almost a hundred years later.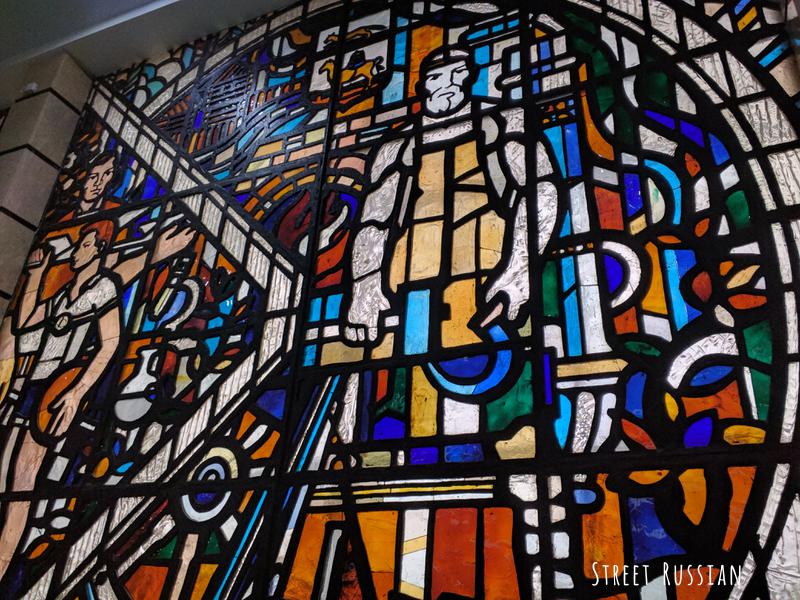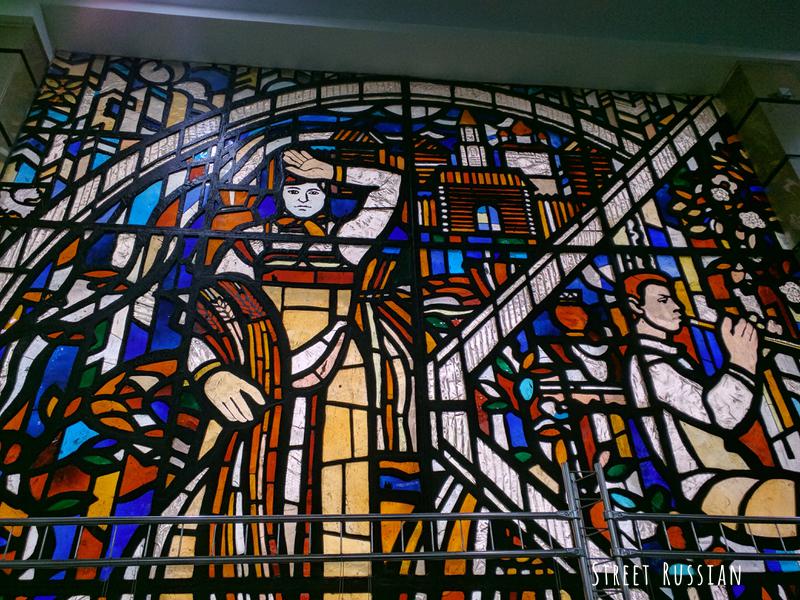 Sunday, November 4th was a holiday- Unity Day- which meant no classes on Monday, ура! My husband, tired of our домосед (homebody) ways, got us train tickets for a quick trip to Kazan and that's how we found ourselves in front of those stained glass windows on Saturday morning.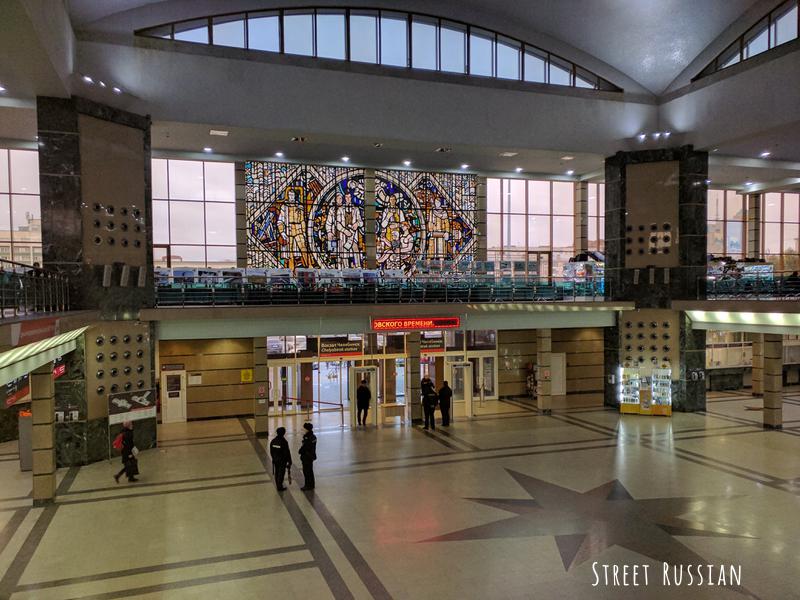 Kazan is about 800 km / 500 miles from Chelyabinsk and there's no convenient way to get there without a car. Because there are no direct flights, air travel means flying all the way to Moscow and then catching a second flight to Kazan. There also weren't any direct trains available to Kazan, so we caught a train to Yekaterinburg (плацкарт, 5 hours) and then an overnight train (купе, 14 hours) on to Kazan. (Short explanations and pictures of Russian train classes here.)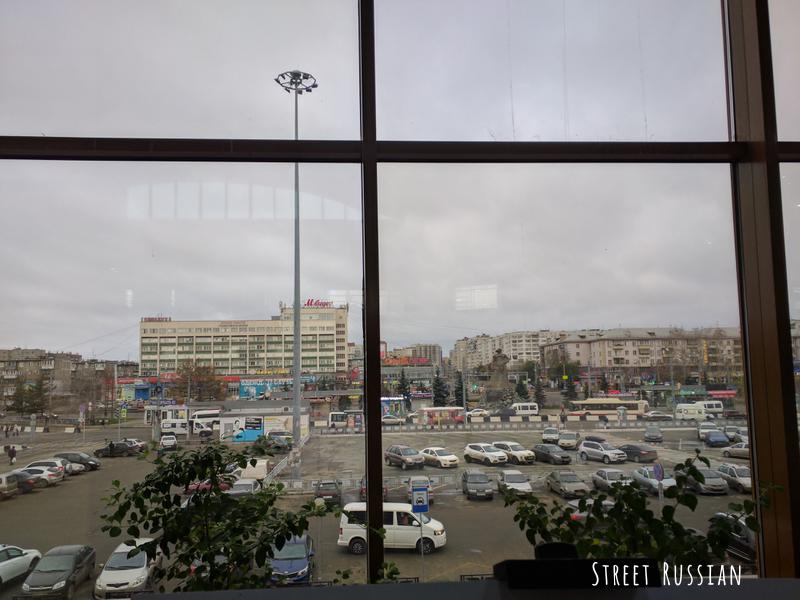 In total, our travel plans looked something like this:
Saturday morning: leave Chelyabinsk, 5 hours of train travel, 8 hours walking around Yekaterinburg.
Saturday night / Sunday: 14 hours train travel, 12 hours walking around Kazan.
Sunday night / Monday: 14 hours train travel, 7 hours train travel.
We didn't quite make it… we jumped ship on the final train- exchanging for bus tickets at the last minute. The bus got us back to Chelyabinsk in just over 3 hours instead of the 7 we would have spent on the train.
I was super exhausted for the first ride, wanting to trade the train for a long morning of sleeping in. After drinking some tea with D, I crawled onto the upper bunk and passed out for several hours.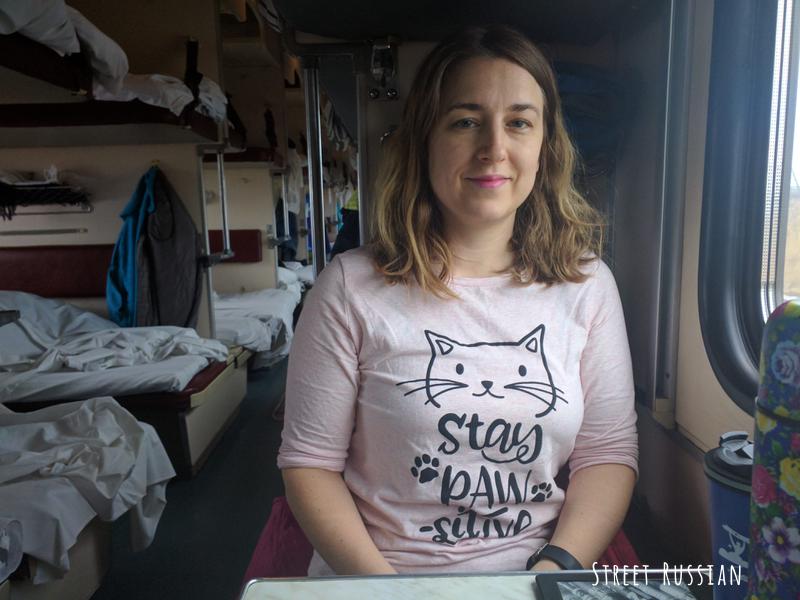 We were at the very beginning of the carriage, next to this hot water boiler, so we got to see almost everyone in the car coming and going with their own cups of tea.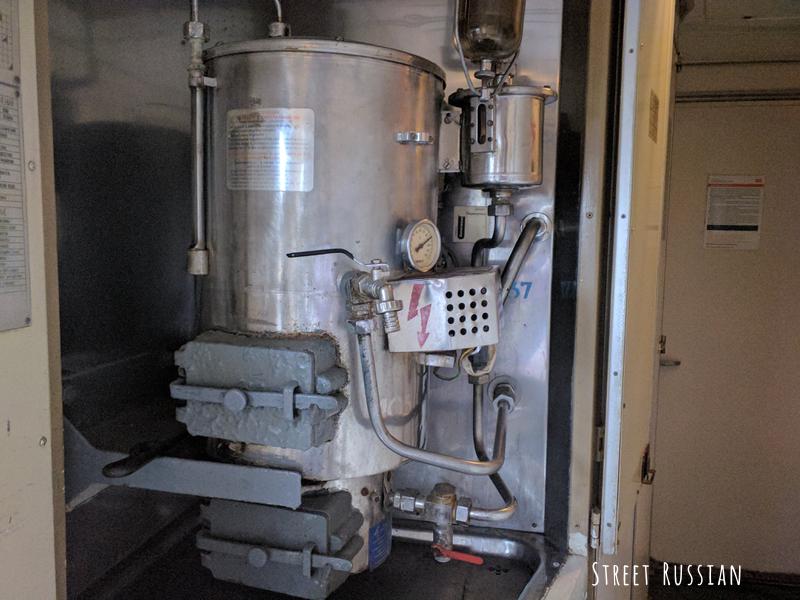 By the way, have you heard that platzkart will be phased out by 2025? It sounds like Russian Railways has some pretty big changes in the works…
In the end, we made it to both cities and got to 20,000 steps on the Fitbit each day. 🙂 More pictures to come!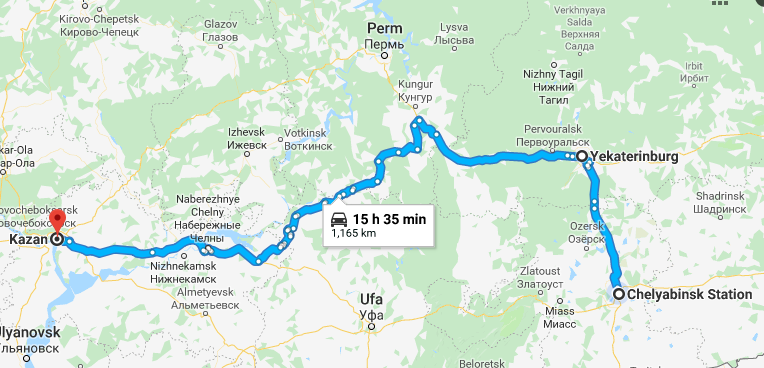 Here are a few more photos from the road-
On the way to Yekaterinburg / Kazan: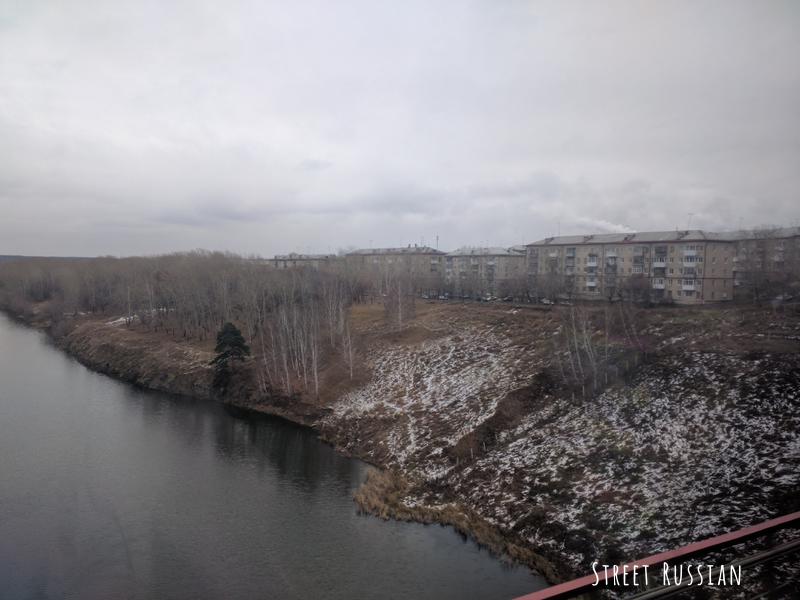 On the way back from Kazan (unfortunately the snow disappeared before reaching Chelyabinsk but people say it'll get here sooner or later…)