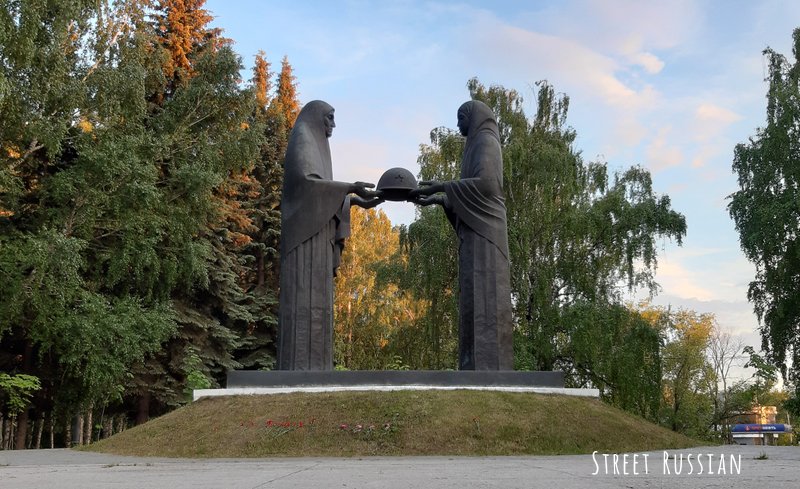 This pair of mourning women watch over the Lesnoye Cemetery, where more than 200 WWII soldiers are buried. The 44-year-old sculpture is hidden along the road that takes you out of Chelyabinsk and into a land of lakes and lazy summer picnics. Although I'd seen photos of the sculpture on the internet, the only part of the memorial park visible from the road are the rockets.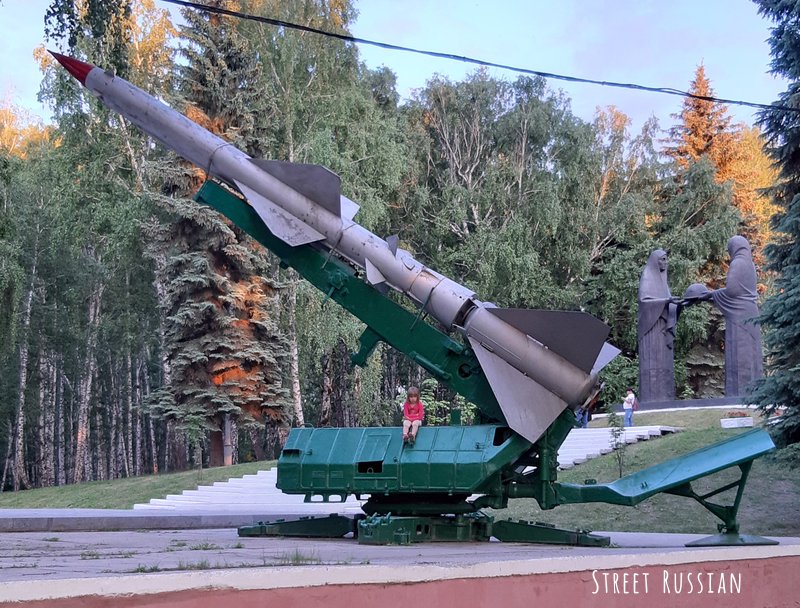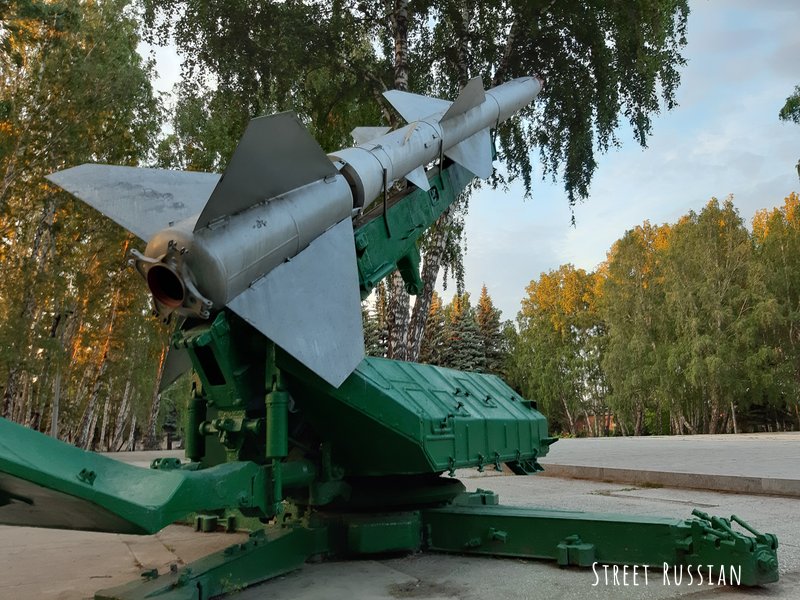 To me, the statues look like a mother and daughter-in-law. Maybe a mother and a sister. Both their eyes are cast down at the soldier's helmet, faces grim. I wish I'd taken a picture with someone standing in the photo so you could get a sense of how tall the women are.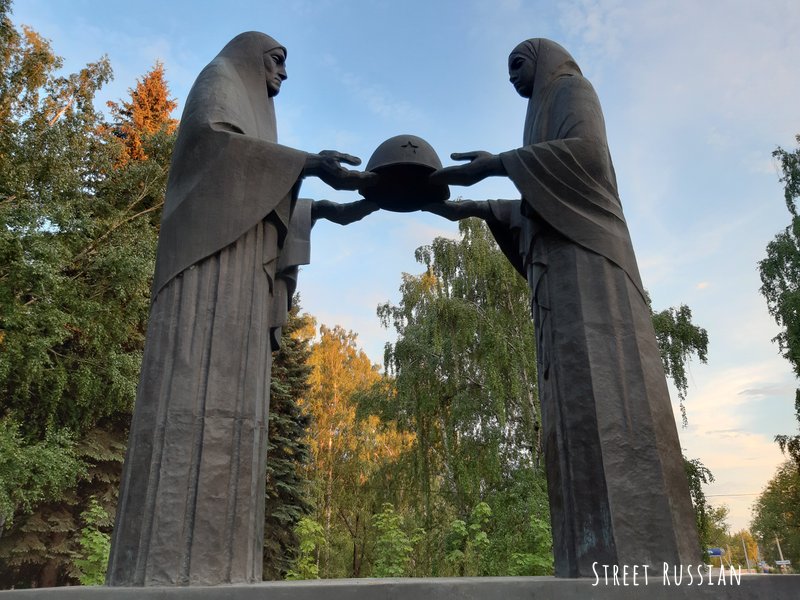 Лесное кладбище, or Forest Cemetery, is the final resting place of soldiers who died in local hospitals. It's a peaceful spot surrounded by the country's most famous tree: towering, peeling birches.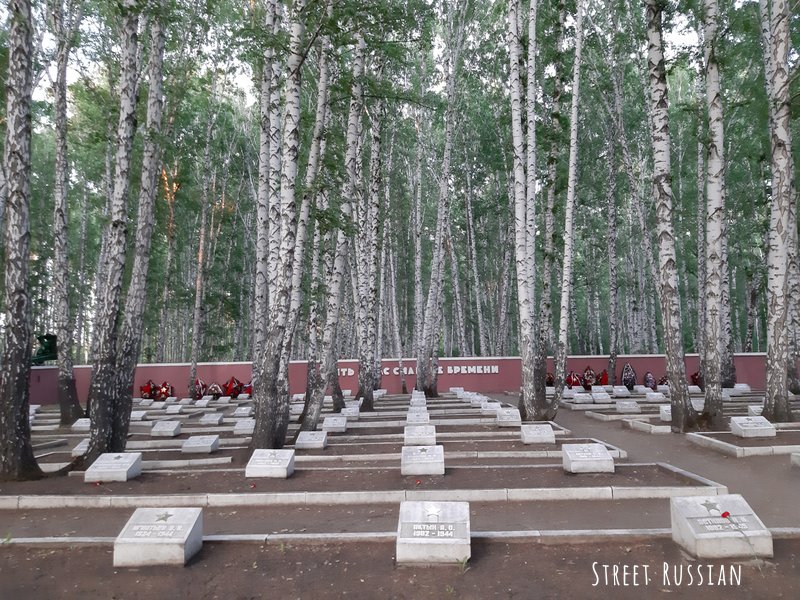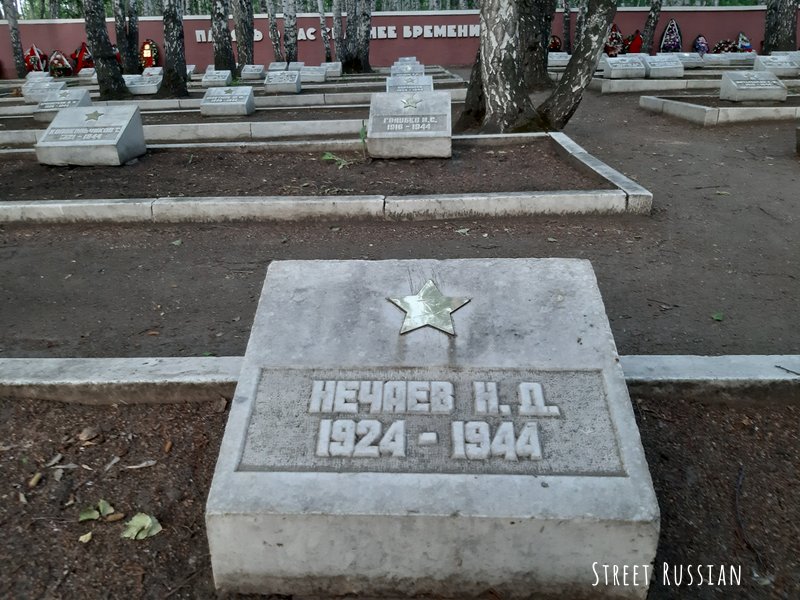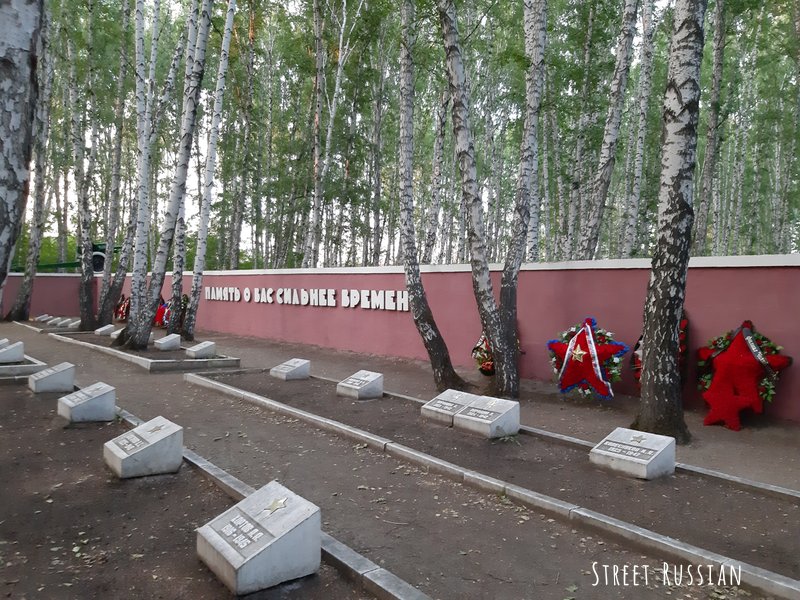 Nearby, this T-55 tank. Because, well… it's Russia.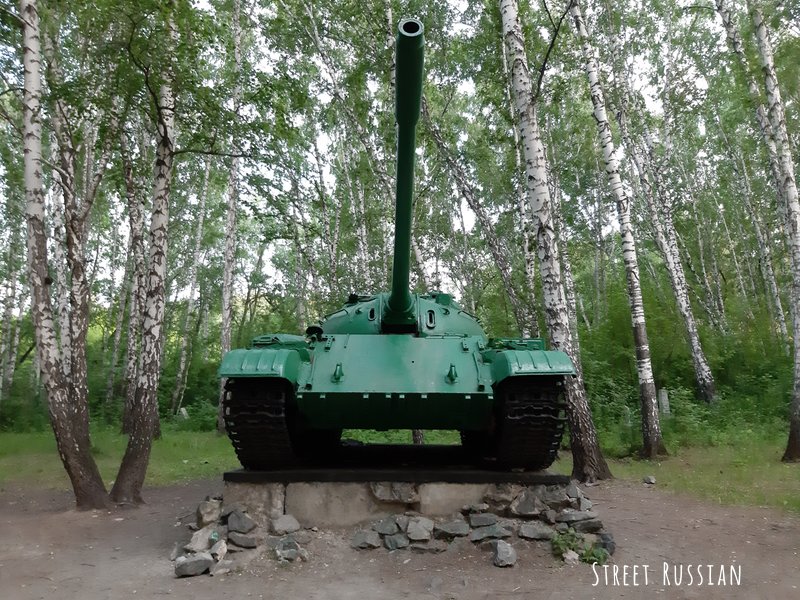 There are more graves in the back of the park. And there's another massive armored vehicle standing guard over a long list of names, men who died fighting in Afghanistan.
If you ever find yourself in Chelyabinsk, I recommend visiting this beautiful, solemn memorial.