Here is a piece of the past: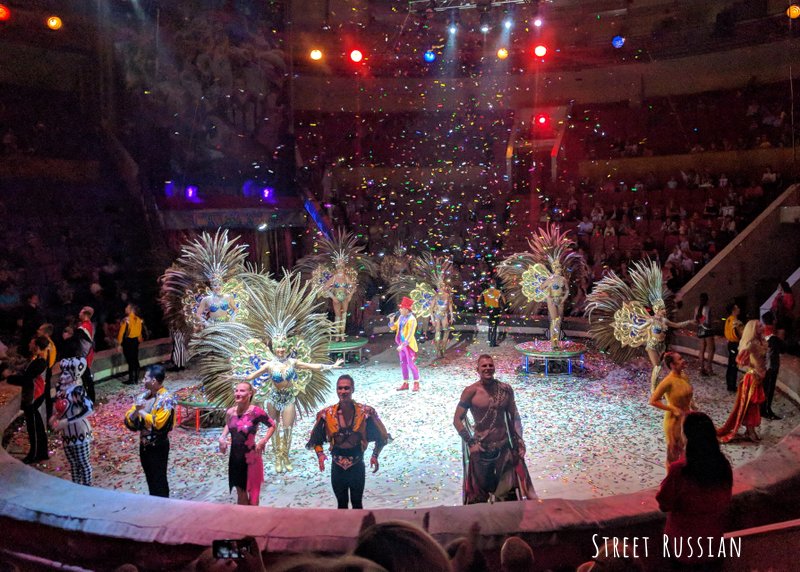 In fact, this entire month will be about the past. While we're in the US, I'll have time to share lots of interesting photos from the past year with you, ура!
Back to the circus: the Chelyabinsk circus has just closed its doors for the next eighteen months. Major renovations are planned for this place and it will reopen at the end of 2020 with a new… well, a new everything. You can get all the details here.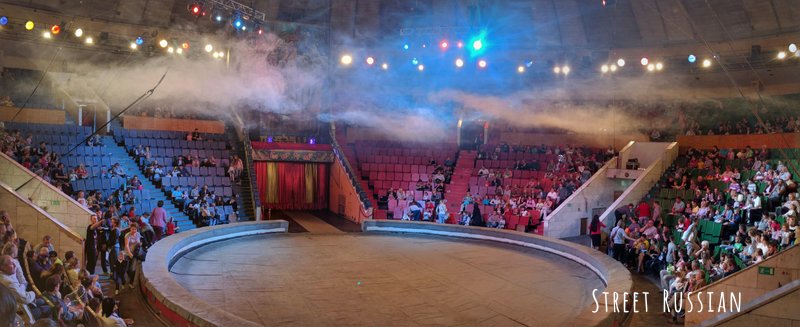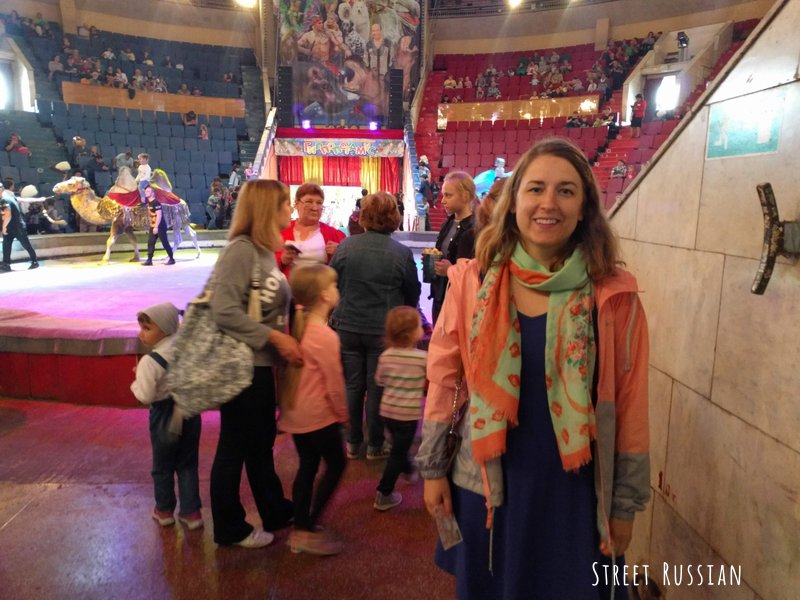 Going to the Russian circus was one of the first things we did in Chelyabinsk. I couldn't even recall the last time I'd gone to any circus and this one had hippos. Before the hippos came out, though, there were a dozen other acts in the ring.
There were talented acrobats.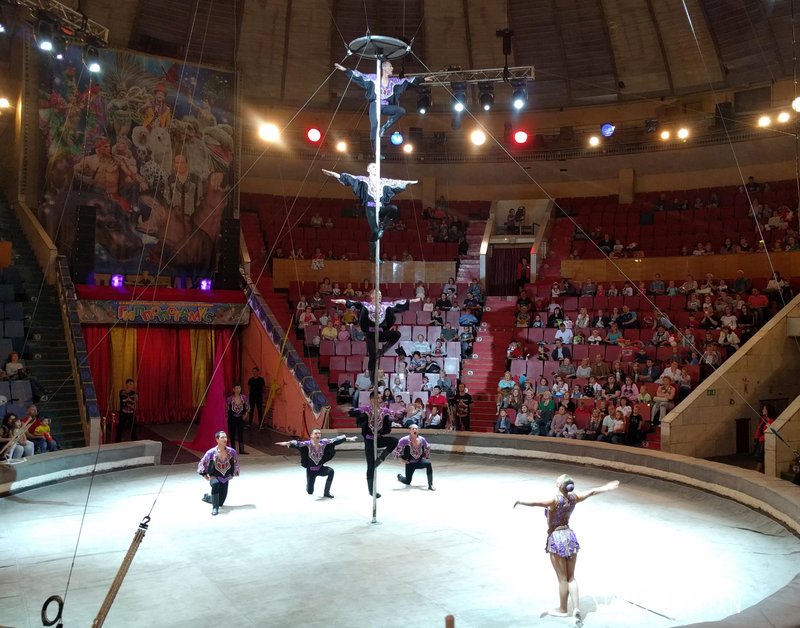 Dancers.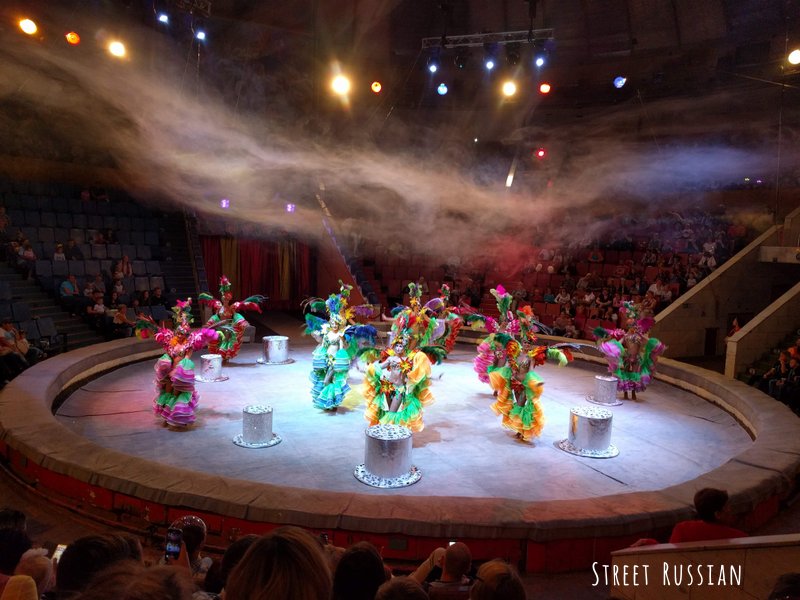 A contortionist.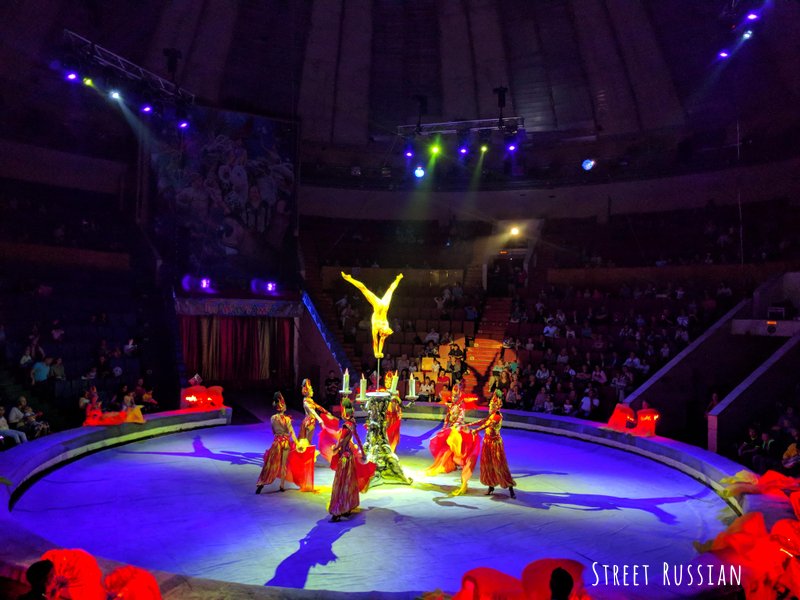 Camels.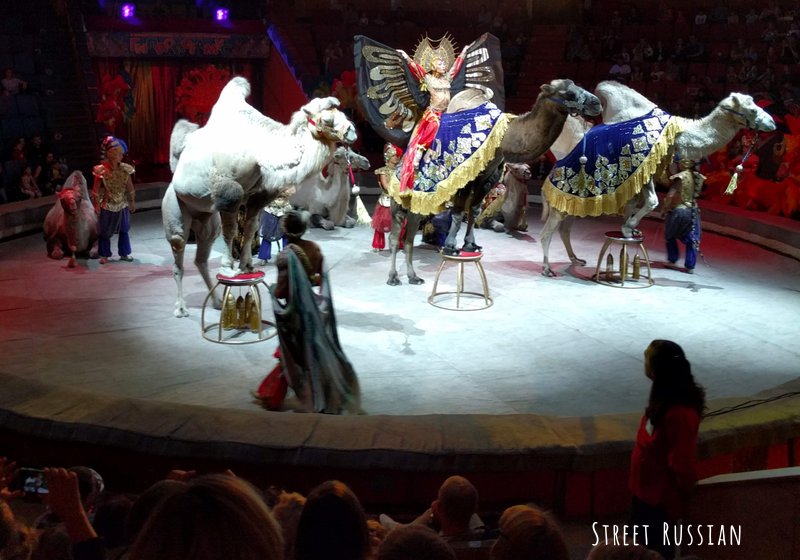 An aerial act.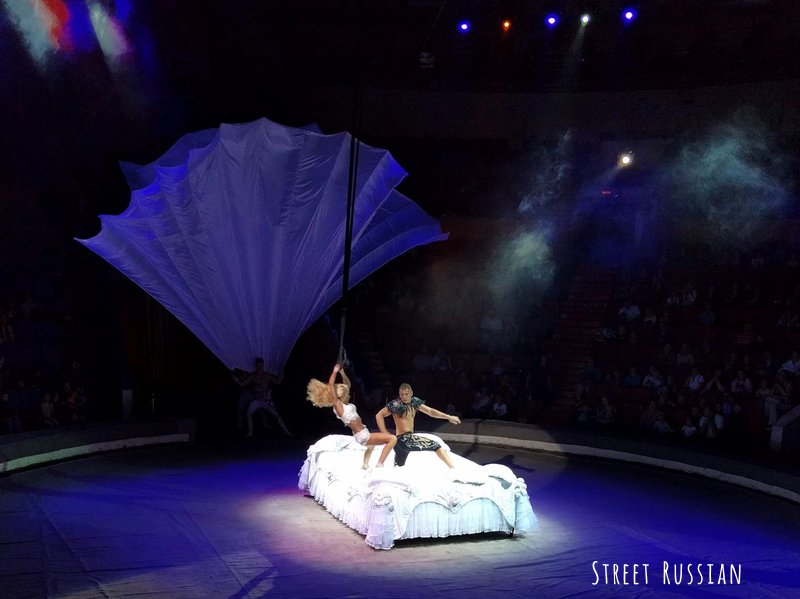 Monkeys.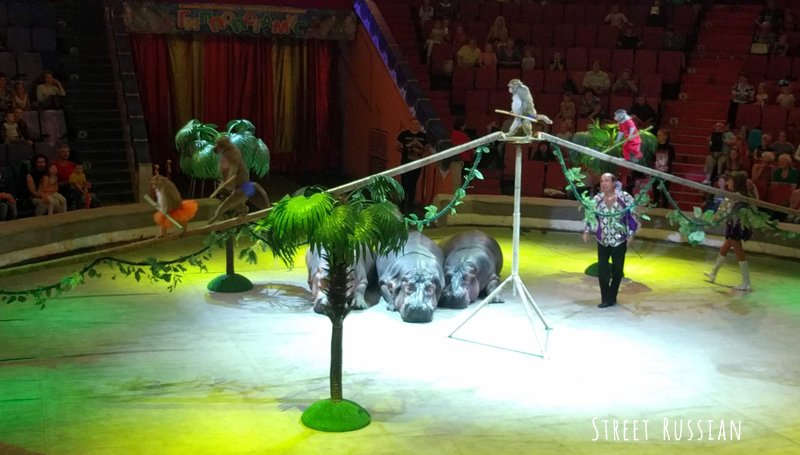 Well-trained dogs.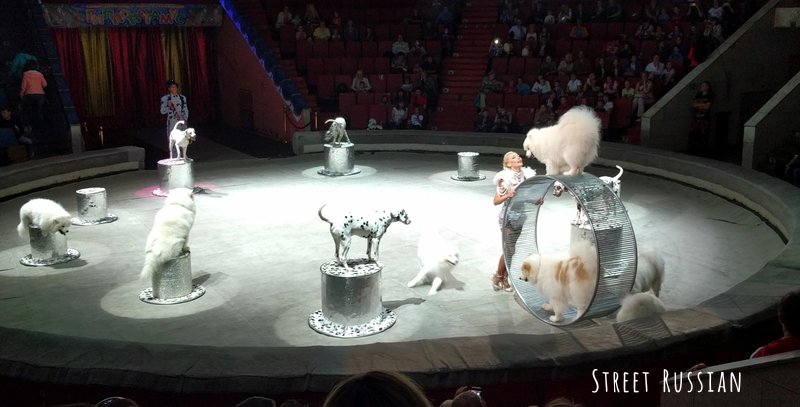 The Russian translation of "going to the circus" is actually "sneaking photos until the usher shines a flashlight on you". 😂😂😂 There weren't any signs prohibiting photography but the ushers were constantly scanning in all directions, looking for anyone holding up a phone. Of course, as soon as she would catch one person, thirty people behind her would be taking photos.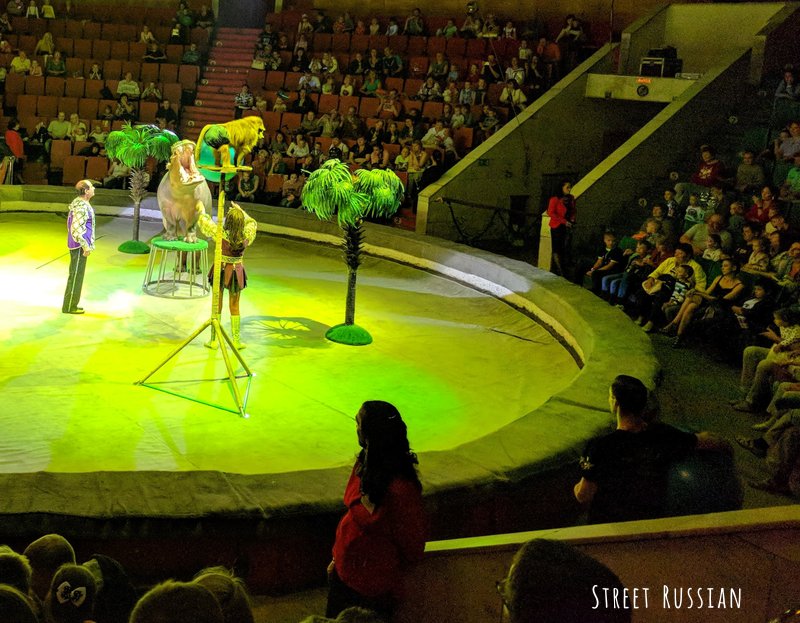 The stars of the show- three massive hippos- lumbered out at the end. It was fascinating to see them so close but it was also sad. They seemed compliant, docile, and unhappy.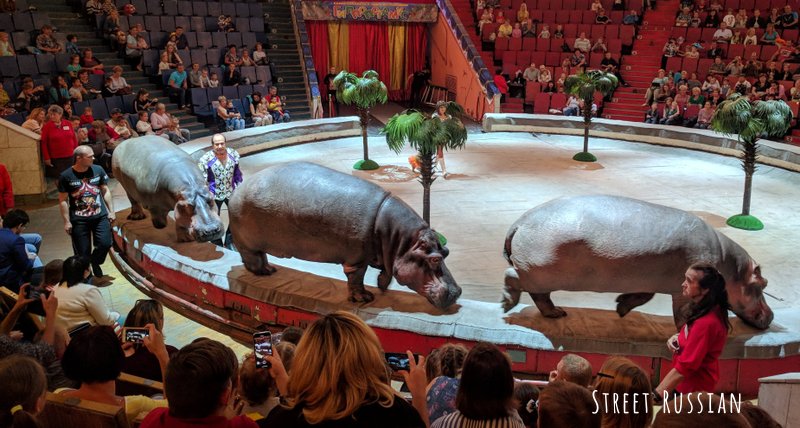 The audience was packed with delighted families, oohing and ahhing over the jugglers, clowns, acrobats, and all the costumed animals. During the intermissions, you could take a ride around the ring on a camel or pose for a photo next to a hippo while s/he was being fed.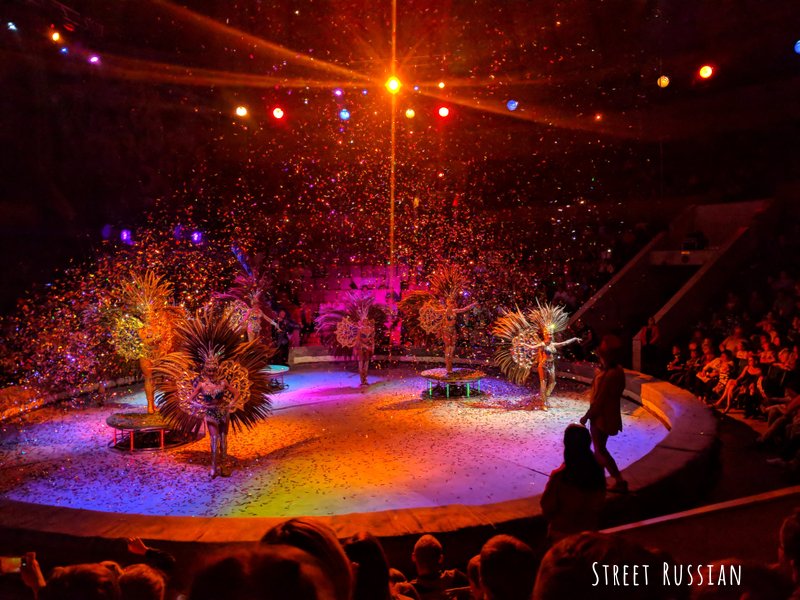 We had great seats but the tickets weren't cheap. My husband and I are trying to remember how much it cost… he thinks it may have been 3500 RUB per seat but I think it was less than that. Still, after the remodel is finished and the new circus opens, who knows what the new ticket prices will be. I'm glad we got to see the old building before everything changes inside and outside.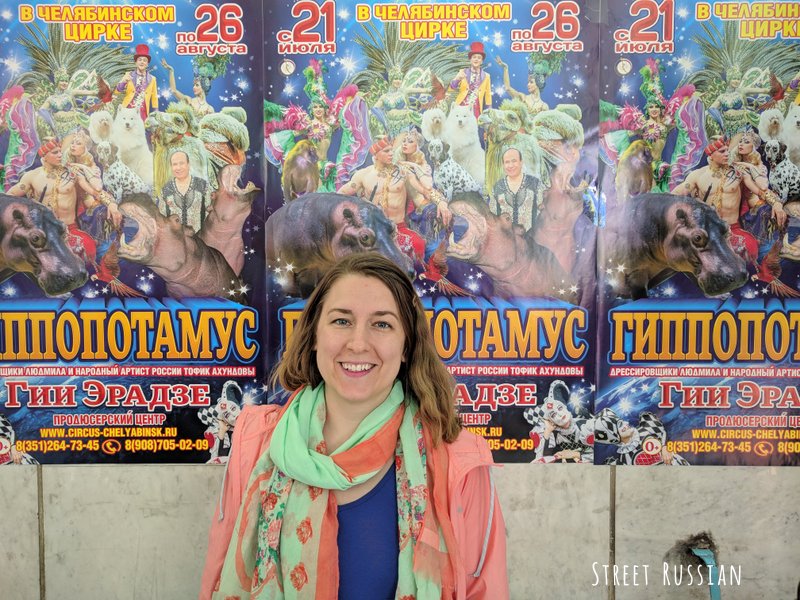 Over to you, readers: have you ever been to a circus in Russia? Or do you prefer different shows- ballet, theater, etc?