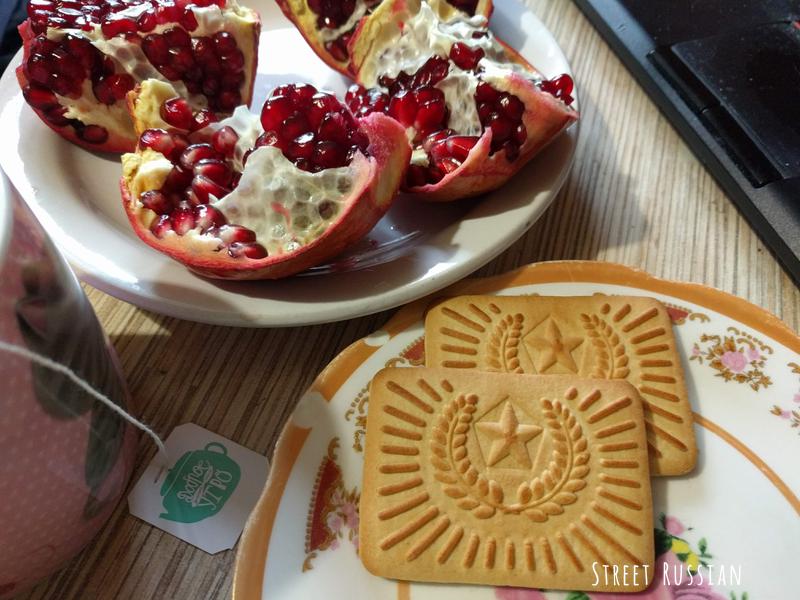 One thing I really like about Russia? The meals. Take me to any grocery store and I'm instantly happy. (Well, unless we're standing in The Aisle of Despairing Fruit & Neglected Vegetables… then I'll start crying.) Since moving here, my husband and I have reinstated Pelmeni Night twice a week, stocked up on things like гречка and сметана, and started buying black tea grown in Sochi. Did you know there are tea fields in Russia? I had no idea!
Here's a look back at the last Russian restaurant we visited in the US and the following six months of meals in Russia…
July 2018: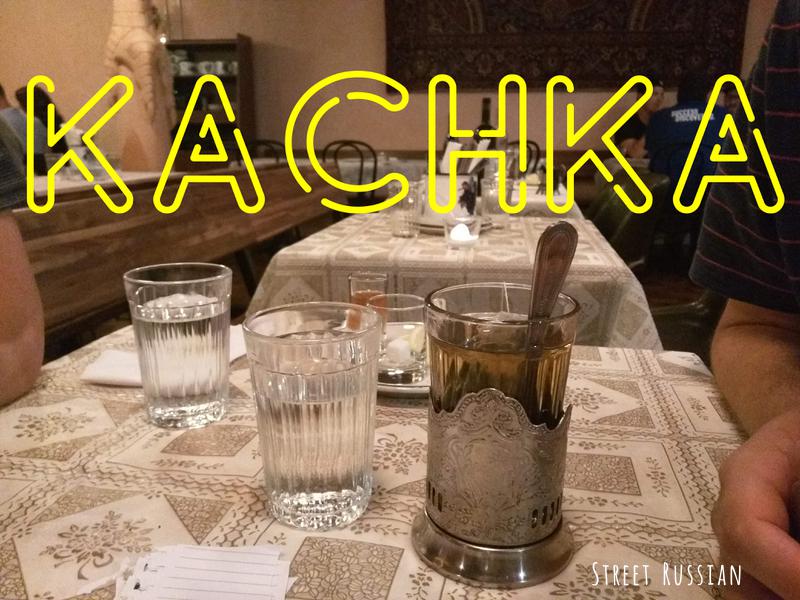 Several weeks before moving to Chelyabinsk, we visited the newest version of Kachka (the mega-popular hipster Russian restaurant in Portland).
The original restaurant opened a few years ago and quickly had lines out the door. This is what our very first visit to Kachka was like in 2014. It's a fun place for anyone who is interested in Russian cuisine and culture.
What's the food like? It's good but it's pricey; the formula is stolovaya food/traditional recipes + a few local ingredients + serve on fancy plates = $$$. I always have sticker shock when looking at the menu… but still, it's the only way I'll probably ever get my family members to try сало or хреновуха and it's vastly cheaper than visiting an FSU country.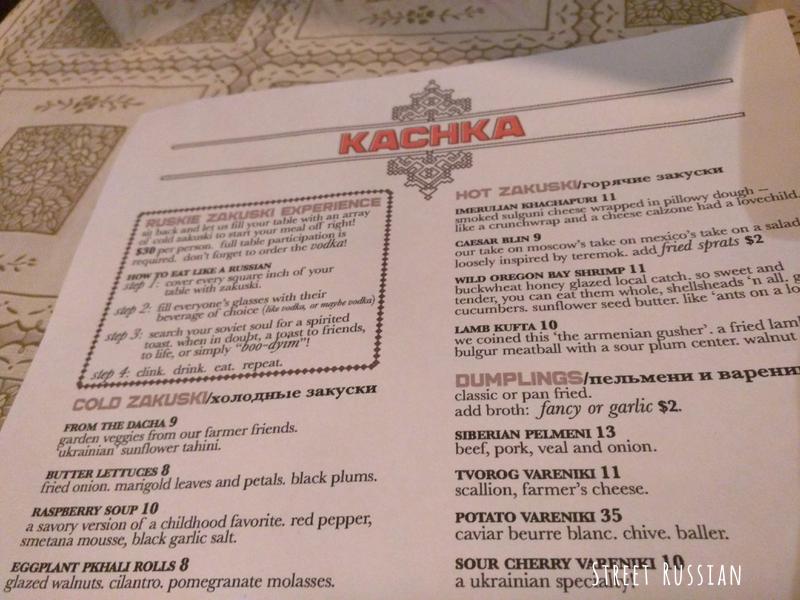 Fast forward to 2018. Kachka's spot at the top has remained unchallenged.
In fact, the original restaurant has now been renamed Kachinka while a "brand new" Kachka opened its doors just a few blocks away. Here's a great description of what you can eat these days at Kachka/Kachinka. And instead of the original decor- Soviet proganda + Lenin everywhere- this new place uses lace curtains and an actual Baba Yaga hut (complete with chicken feet!) to make a statement.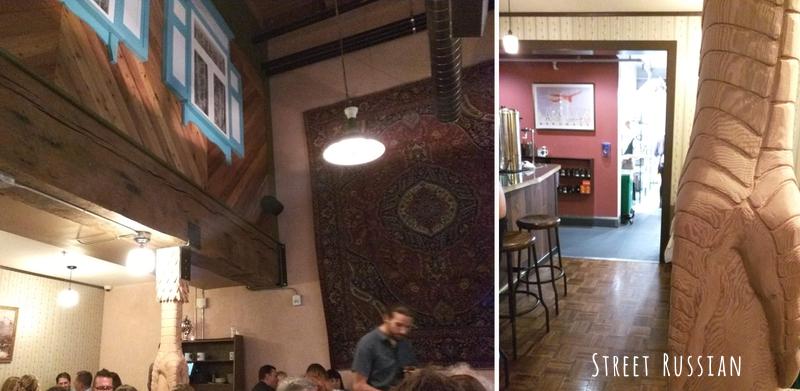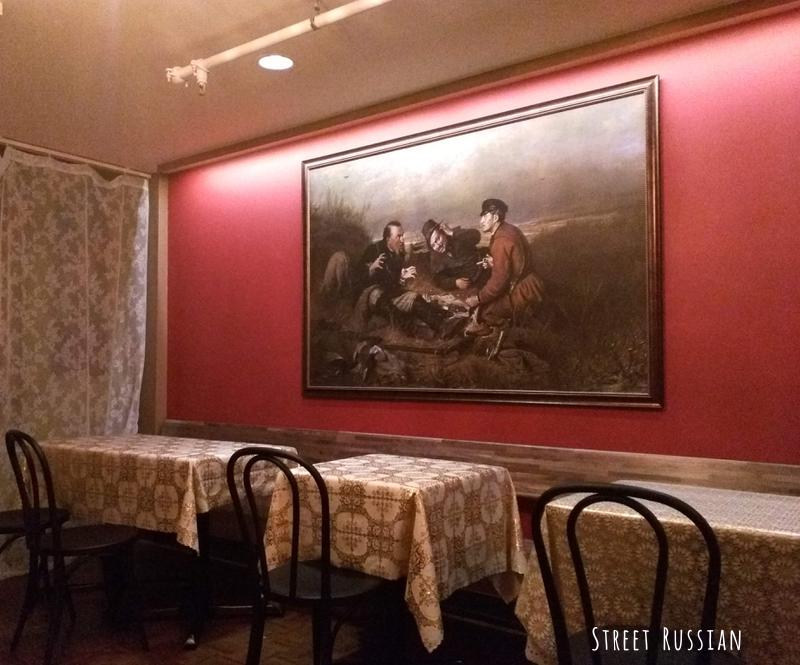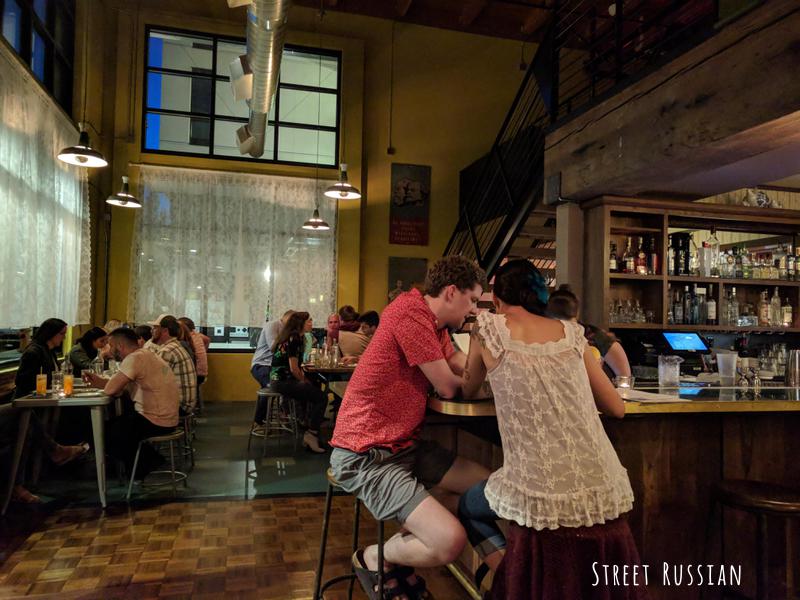 We had dinner once at the newest Kachka last July. Our neighbor had just visited Ukraine and we were about to set off for Russia so it seemed like the perfect spot to meet up and share stories.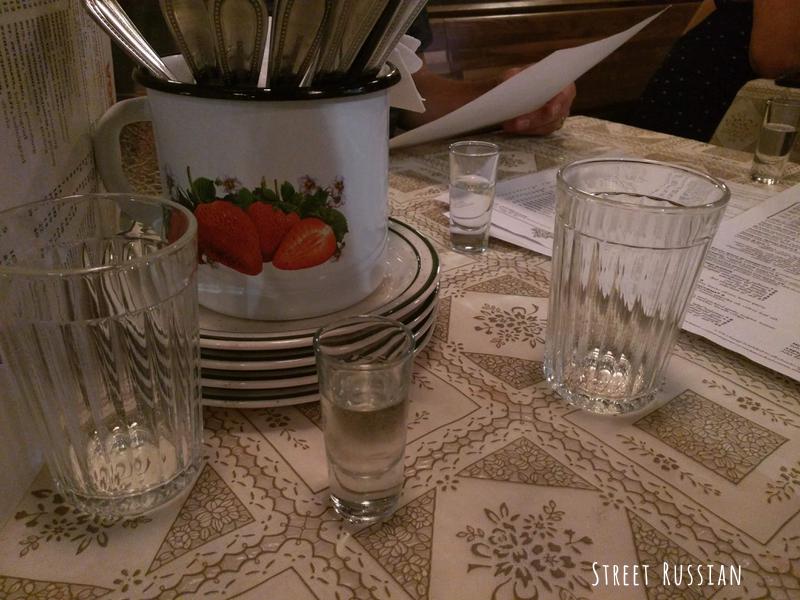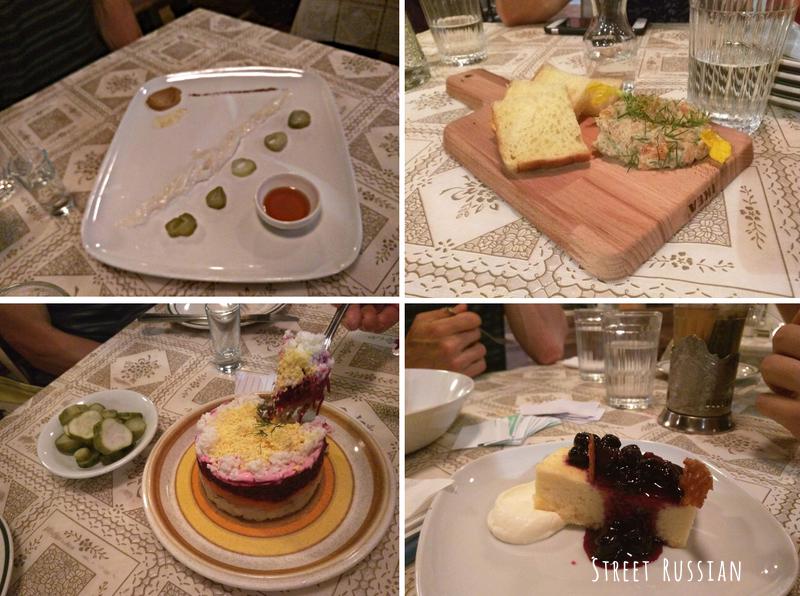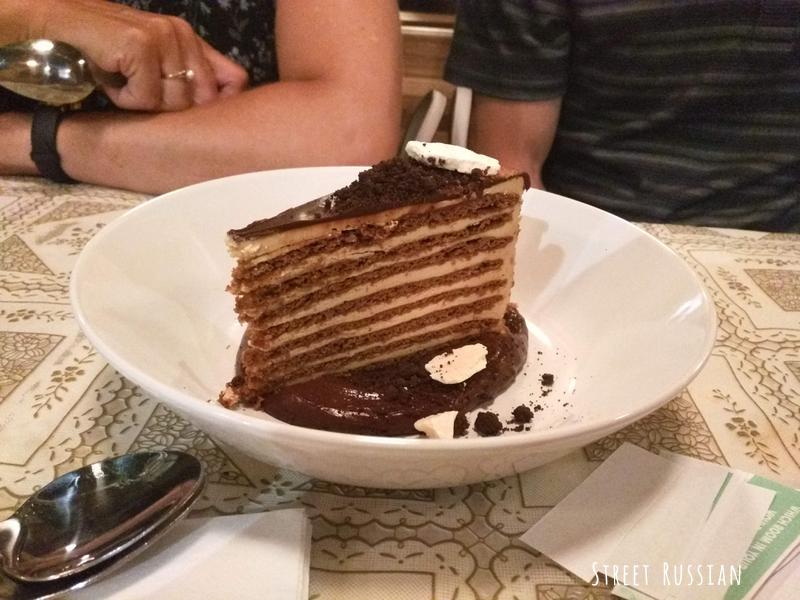 August – December 2018 highlights: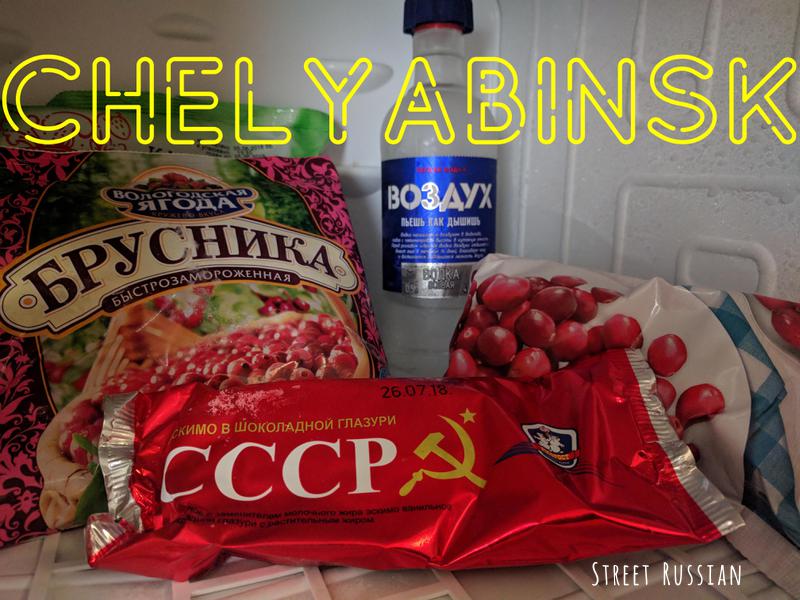 Living in Chelyabinsk = 90% food awesomeness + 10% jealousy over all the internet pictures of strawberries, leafy greens, and other mythical plants and berries that can't be found during winter in the Urals.
Favorite restaurants
This little pelmeni place near work: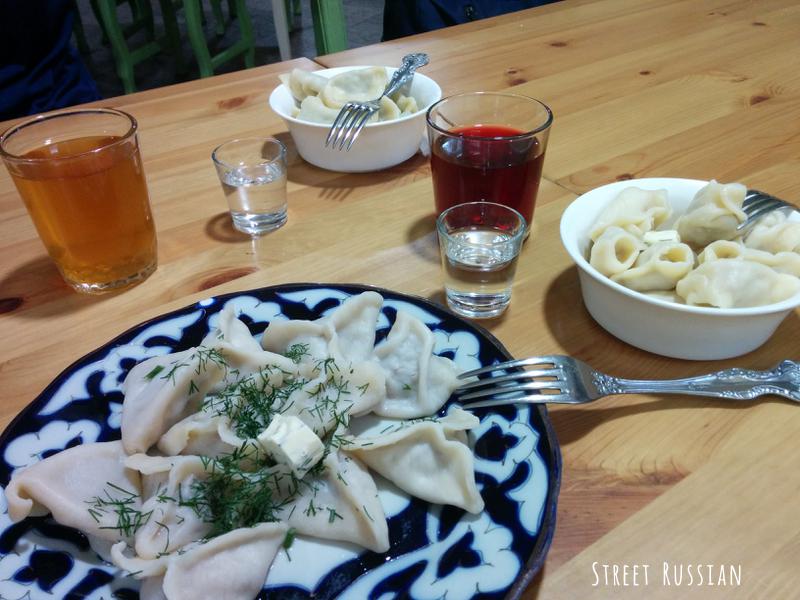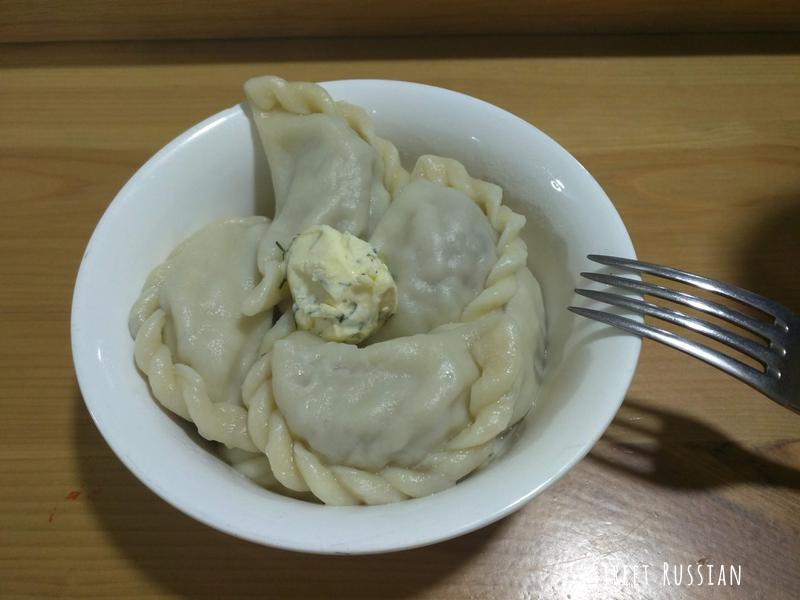 This tiny Georgian cafe.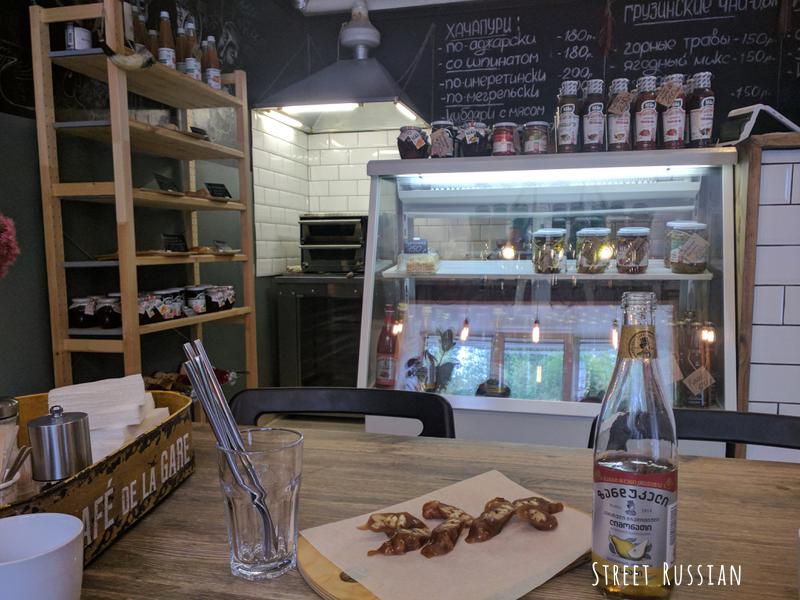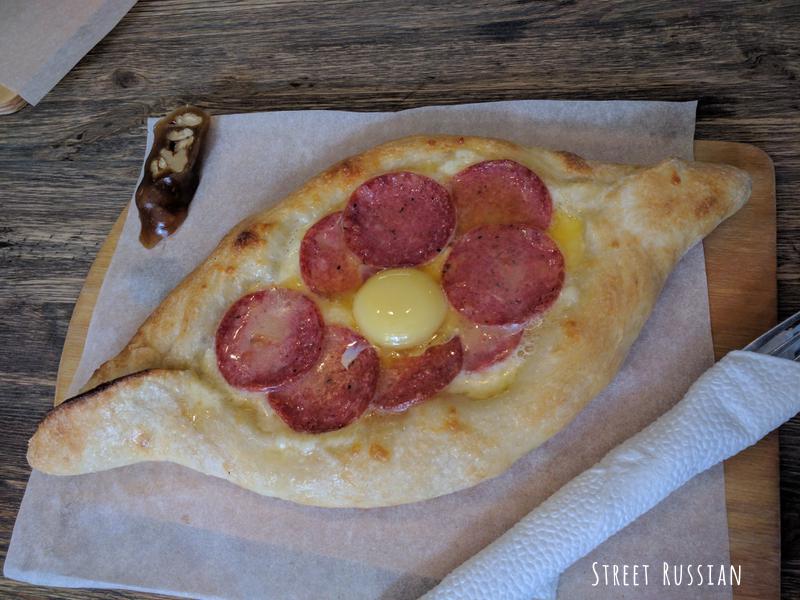 Pretty much anything from the local bakery.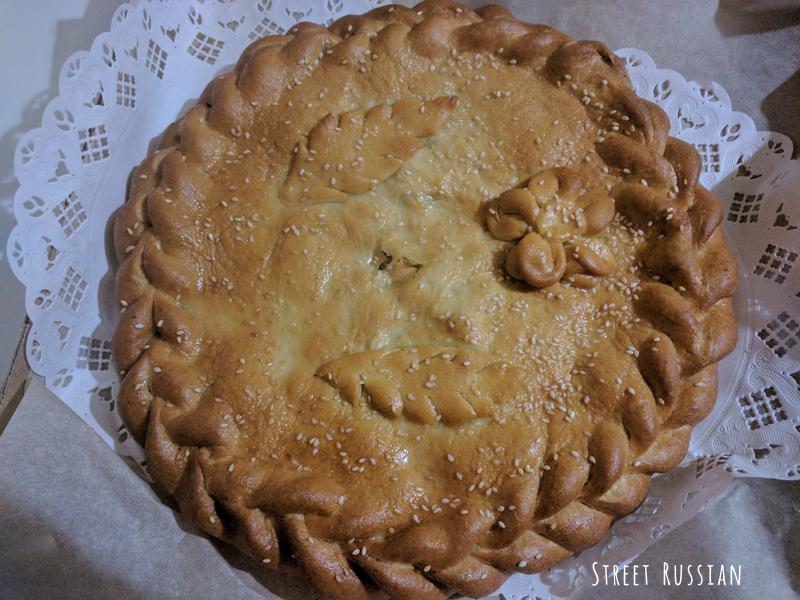 Pizza Mia, a chain that serves tasty cheap pizzas. (I've finally learned to accept mayonnaise as an ingredient on pizzas.)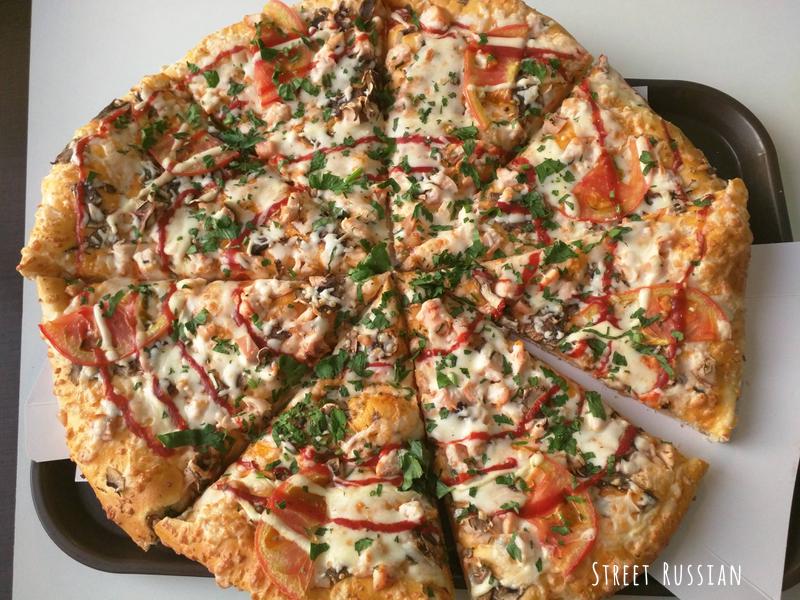 Favorite meals: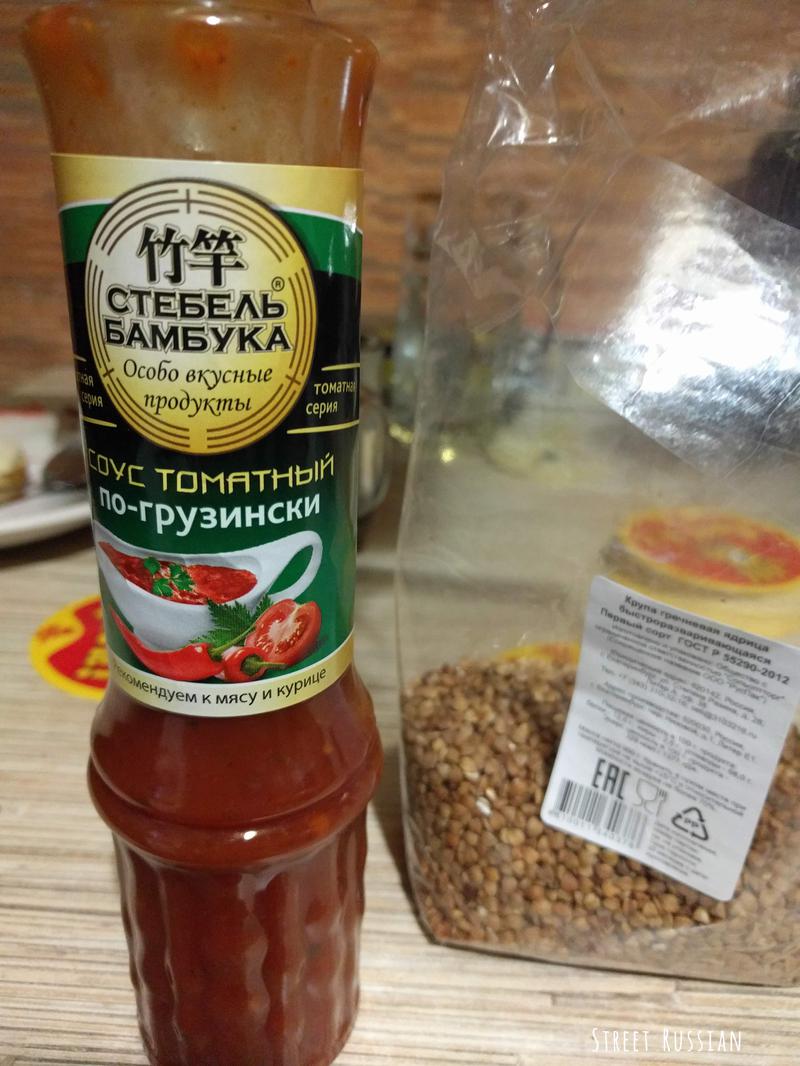 Гречка + anything. We eat so much buckwheat now! It's not easy to find good sauces but it's WAY easier than expected to find spicy sauces. There are lots of Острый warning labels on products here.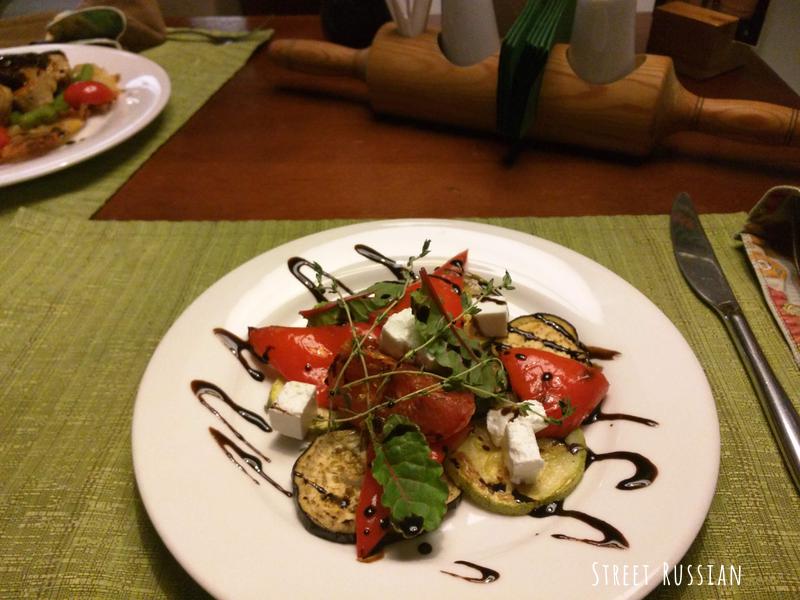 Овощи гриль. I really need to start making this at home.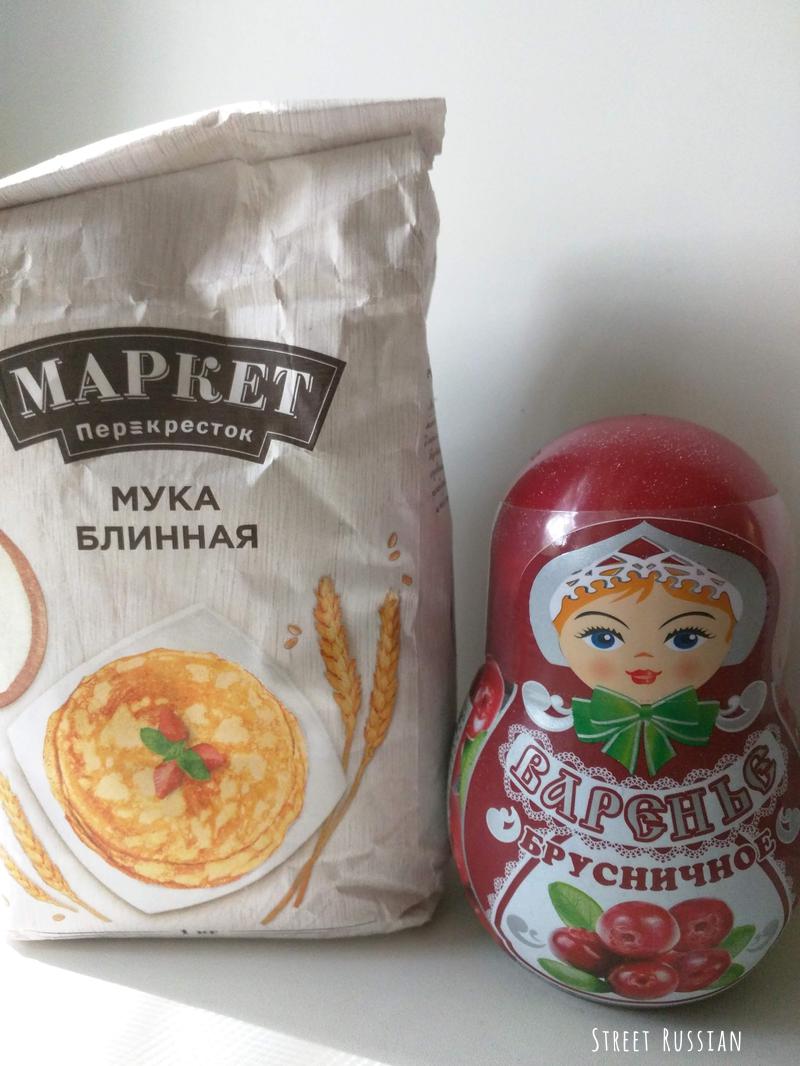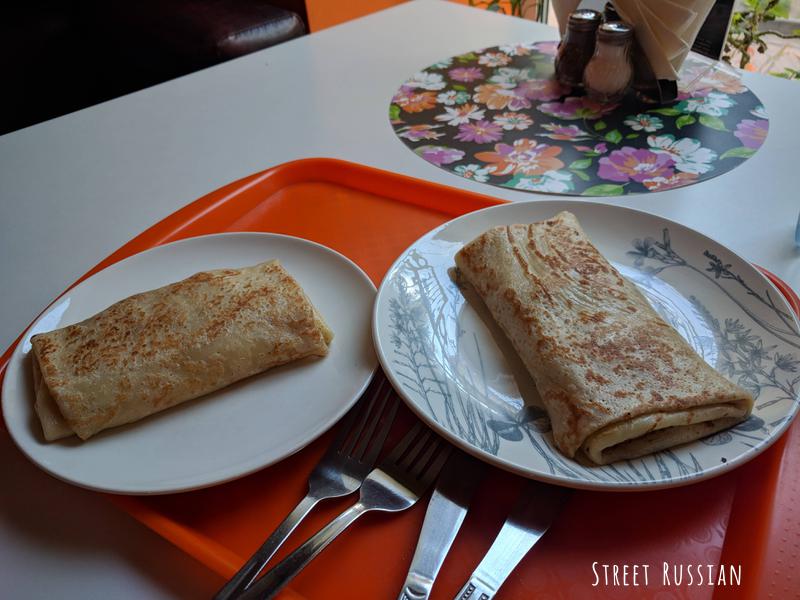 Every Saturday is блины day. 🙂 I usually make them at home but sometimes we'll go out instead.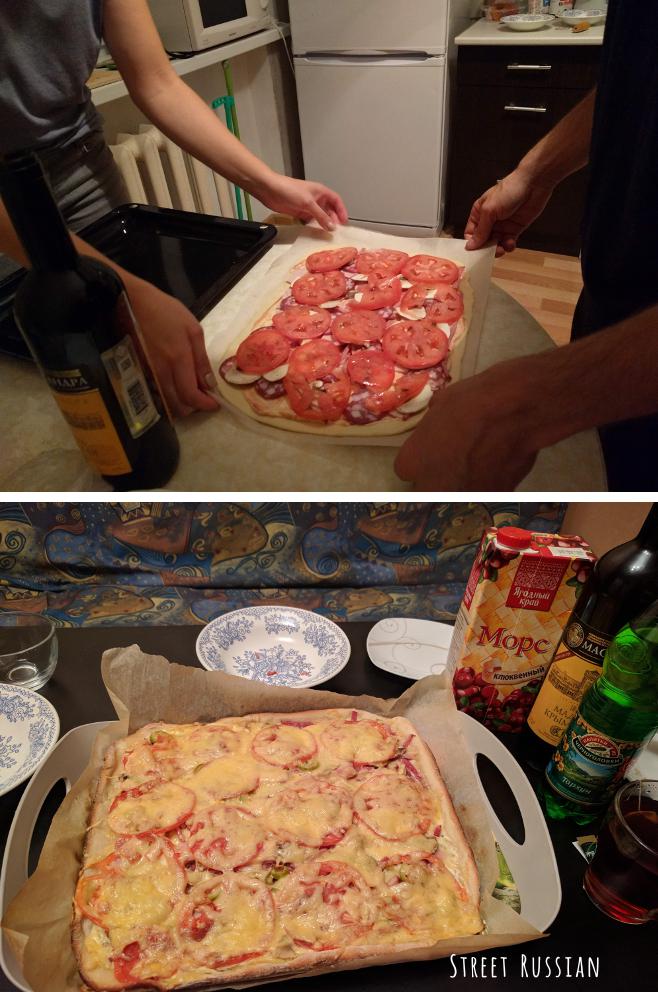 Homemade pizza!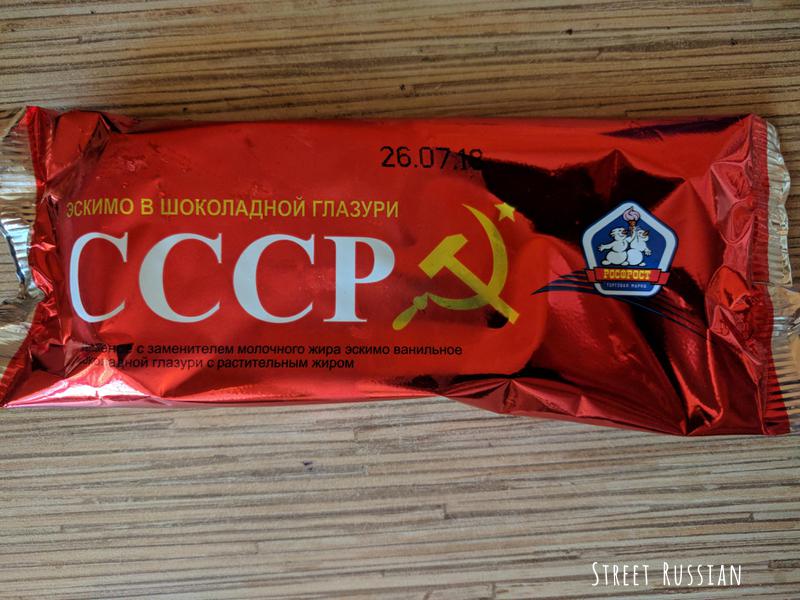 Ice cream. I don't get how a cold desert can be so appealing when it's -20C outside… but it really is.
The biggest downside is the fruit and veggies issue. 🙁
The GCAP foods are easiest to find:
G: garlic, grapefruit, ginger
C: carrots, cabbage, cucumber, occasionally cauliflower
A: avocado, apples
P: potatoes, persimmons, peppers, sometimes pomegranates
Also: lemons, usually bananas, sometimes mandarin oranges
The health foods that America is crazy about are either not available (sweet potatoes, black beans, kale, turmeric) or crazy expensive (quinoa, almond milk). And speaking of crazy expensive- broccoli and asparagus, whoa!!! One head of broccoli is usually 300+ RUB. Asparagus is around 500 RUB.  I did spot tofu once or twice. Potted lettuce and fresh spinach appear once in a while. Meat substitutes like tofu burgers are starting to show up on shelves but they cost almost as much as the quinoa does. That's okay though- grechka to the rescue. 😉
Honorable mentions: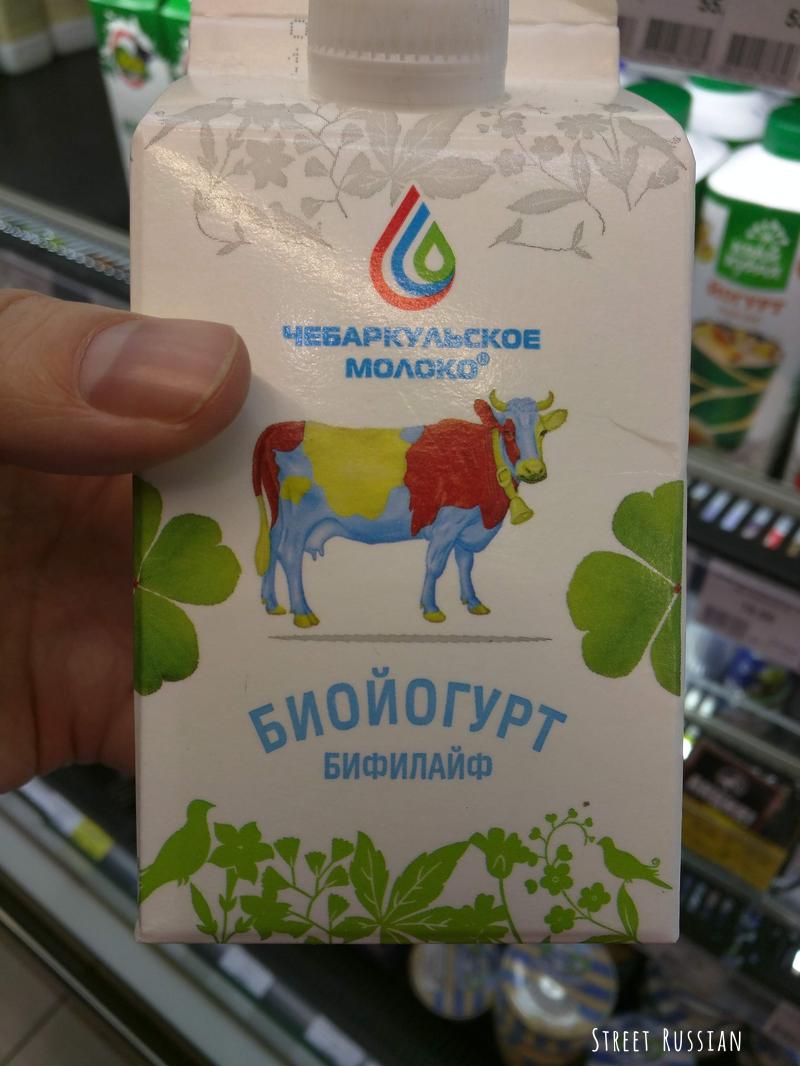 What is бифилайф? Beefy life?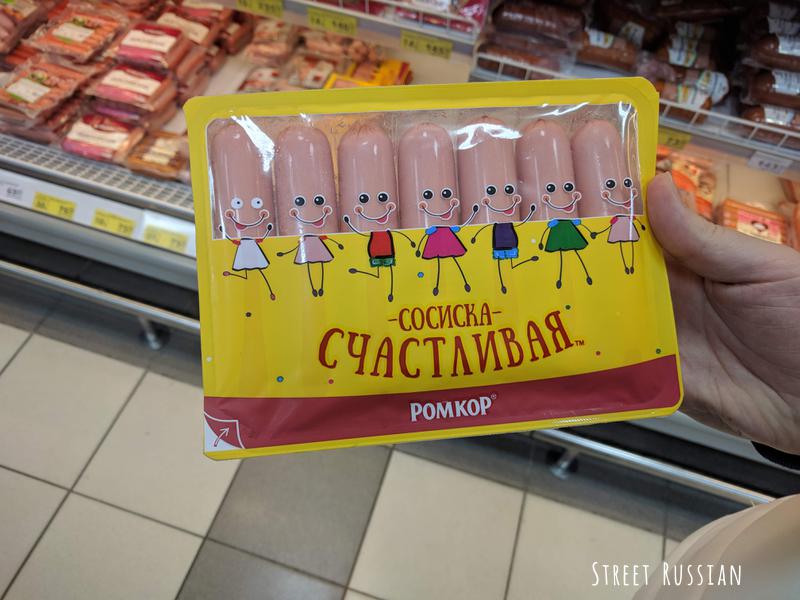 My favorite sausage branding ever.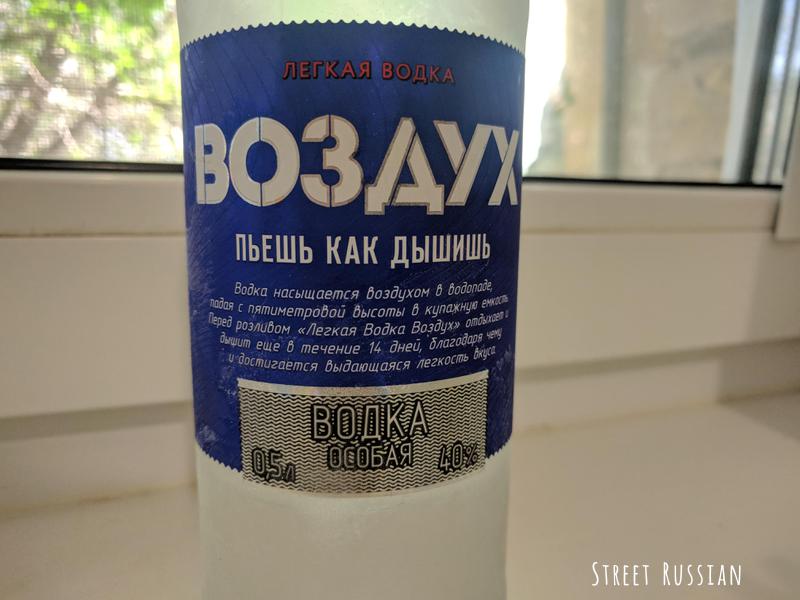 Пьешь как дышишь? Hmmmm.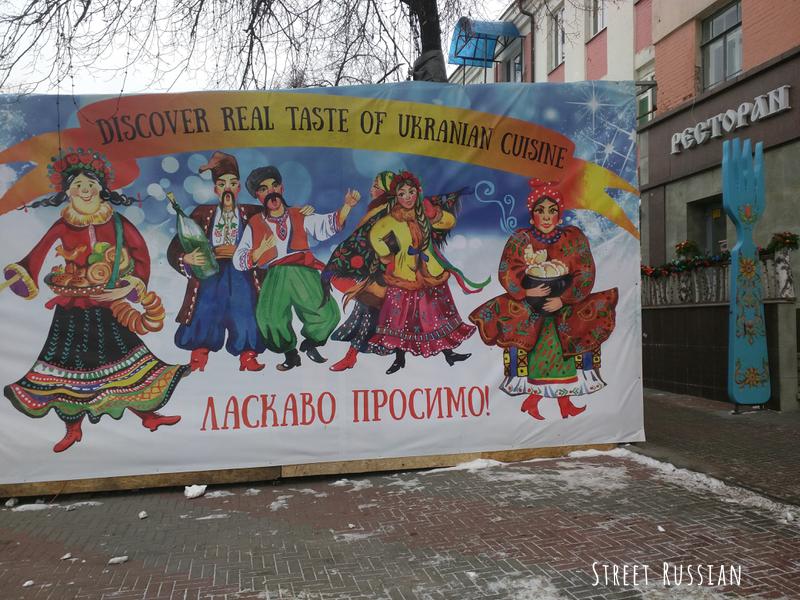 On the list of places to try next: this Ukrainian restuarant, Журавлина, which has the MOST AMAZING photo menu ever!
What's your favorite kind of Russian food? Are you a гречка fan too?