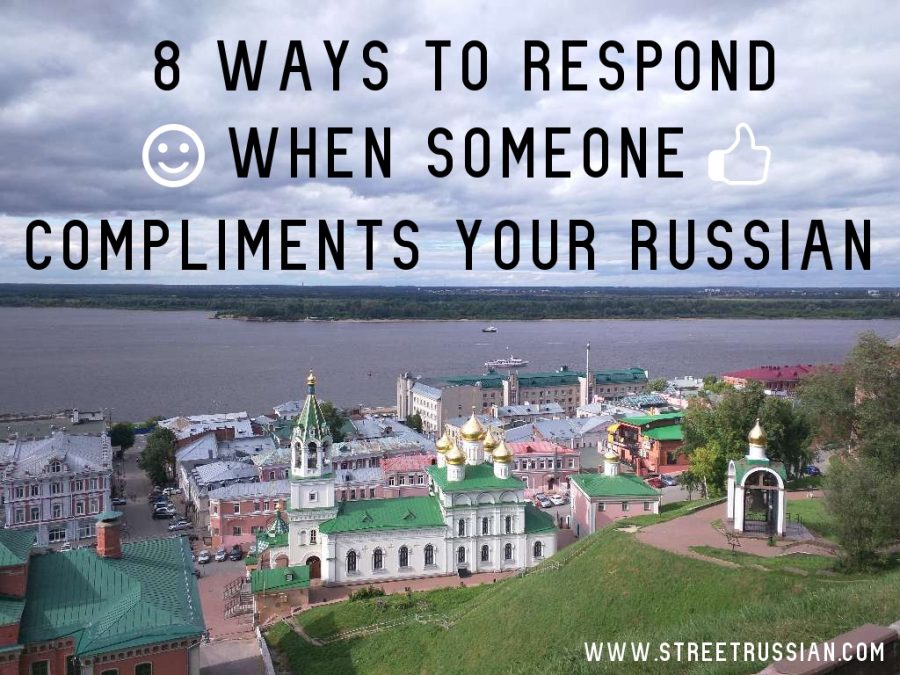 What do you say when someone compliments your Russian?
What's your usual response to "Ой, ты хорошо говоришь по-русски!"?
If that phrase always leaves you feeling flustered, here are some useful responses (with audio!) for you to memorize…
1. Спасибо, стараюсь.
Thank you, I'm trying.
2. Спасибо, я ещё учусь.
Thanks, I'm still learning.
3. Мне очень нравится русский.
I really like Russian.
4. Я обожаю русский язык.
I adore the Russian language.
5. Я учу русский так часто, как могу.
I study Russian whenever I can.
6. С миру по нитке. А скажите мне, какое ваше любимое русское слово.
I'm learning it bit by bit./Every little bit helps. Please tell me your favorite word.
7. Могли бы вы исправлять мои ошибки?
Could you correct my mistakes?
8. Могли бы вы порекомендовать как улучшить мой русский язык?
Could you give me some recommendations on how to improve my Russian?
I hope this has given you some ideas for responding to compliments and keeping the conversation going. What is (or will be) your usual answer to "Tы хорошо говоришь по-русски!"? Leave me a comment below!
PS: Audio files provided by my wonderful husband. Спасибо большое, Денис! 🙂