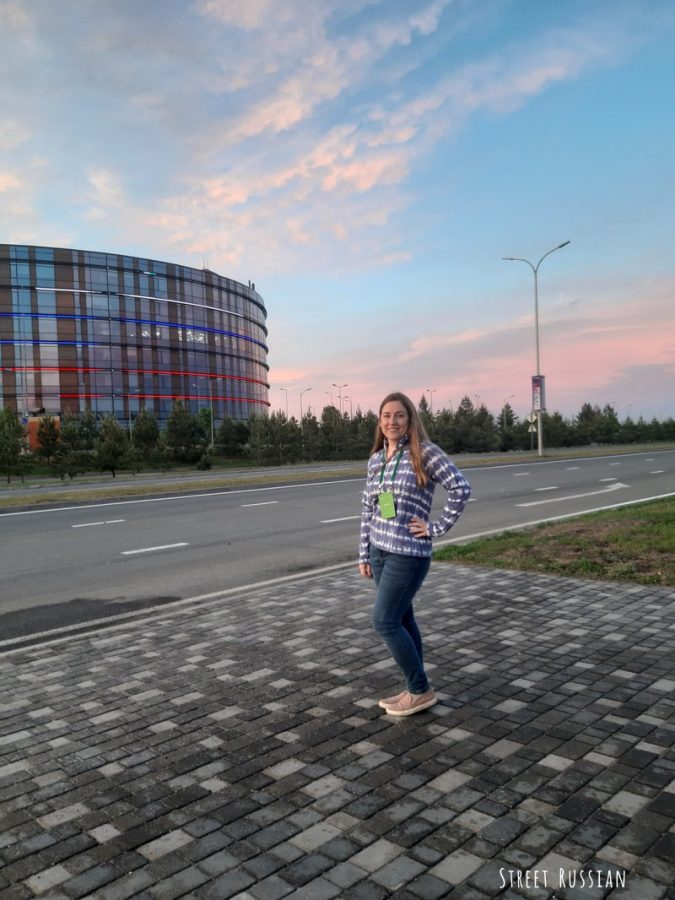 My dream came true! Моя мечта сбылась! We finally visited Innopolis! 😁


What is Innopolis?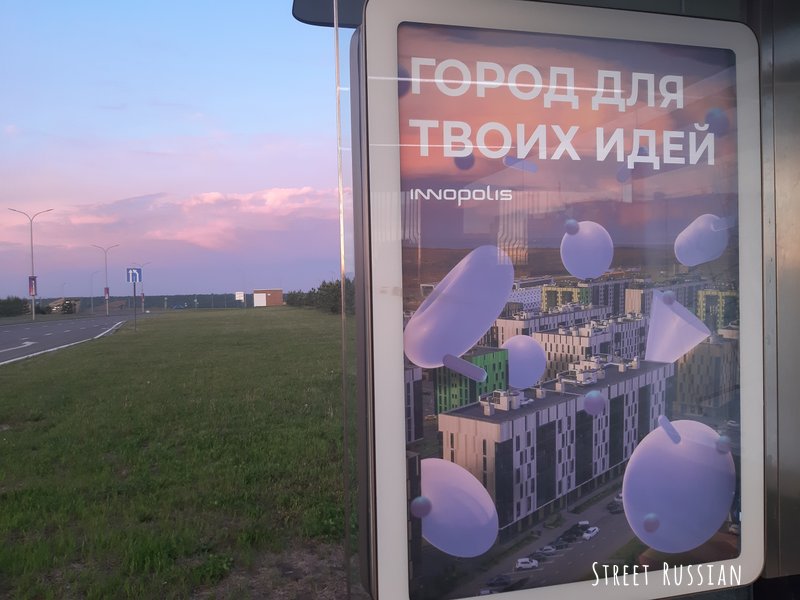 "A city for your ideas."
Innopolis is a brand new Russian city. As you can imagine, building a city from scratch is a daunting task. Although Innopolis already has 3-4 thousand residents, new parts of the city are still under construction. Here's a current map of the entire place: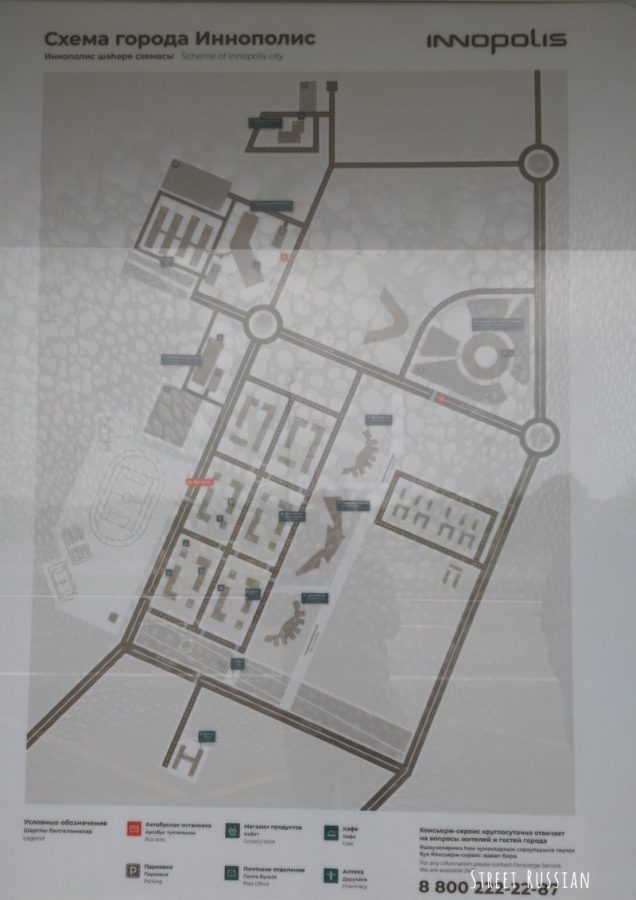 The 2021 version of Innopolis consists of:
Innopolis University;
the IT park (which has the status of a Special Economic Zone and is home to over 100 companies);
a school and a kindergarten;
a couple grocery stores / cafes / small businesses;
several blocks of housing;
a health clinic;
and lots of greenspace.


Art in an underground walkway: "Innopolis in 100 years".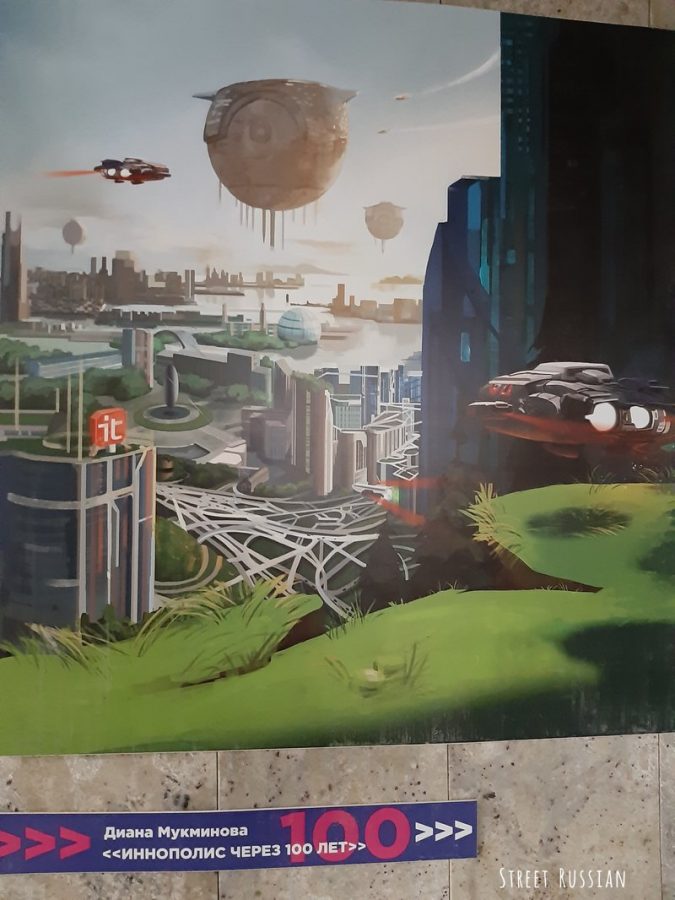 Everything here was built within the past 9 years. A VIP architect from Singapore helped develop the city plan back in 2012, and the city officially opened in 2015. The city administration relies heavily on Telegram to communicate with residents. The number of AI vehicles and rovers sometimes outnumber actual people on the streets (more on that later). And take a look at the incredible design of Innopolis University!🤩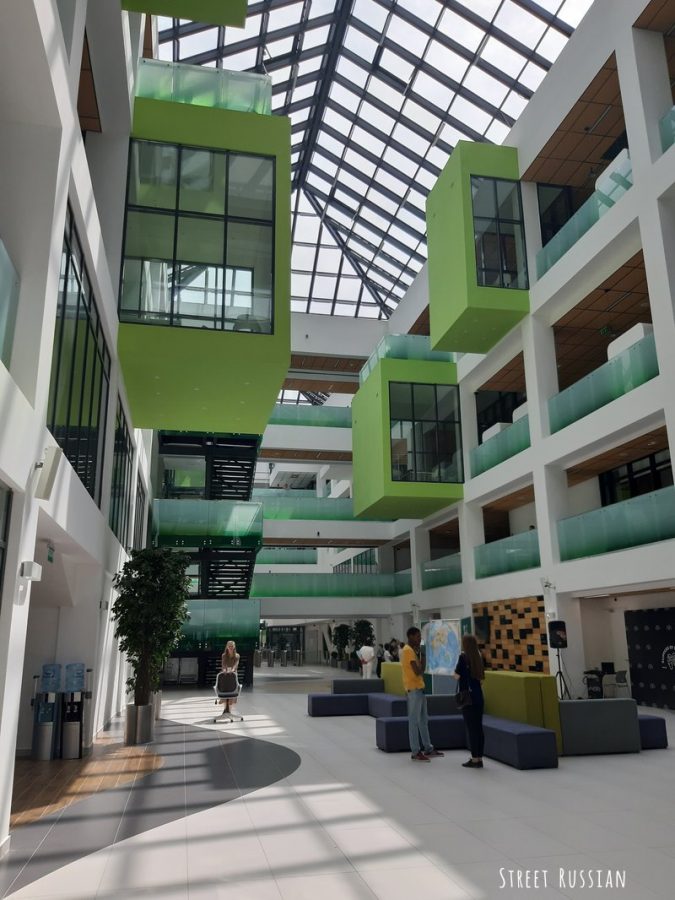 Have you ever heard of Innopolis? When we told Russian friends about the city, most of them had never heard of it before.


Where is Innopolis?
Innopolis is 40 km outside of Kazan.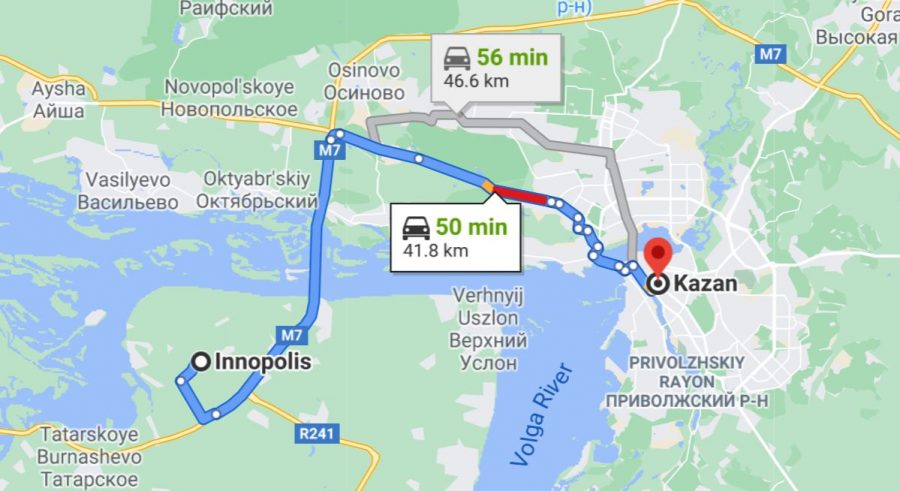 There's a cool bus that runs almost hourly between the two cities. The trip costs 100 rubles ($1.40 USD) if you pay by card and 150 rubles if you pay cash.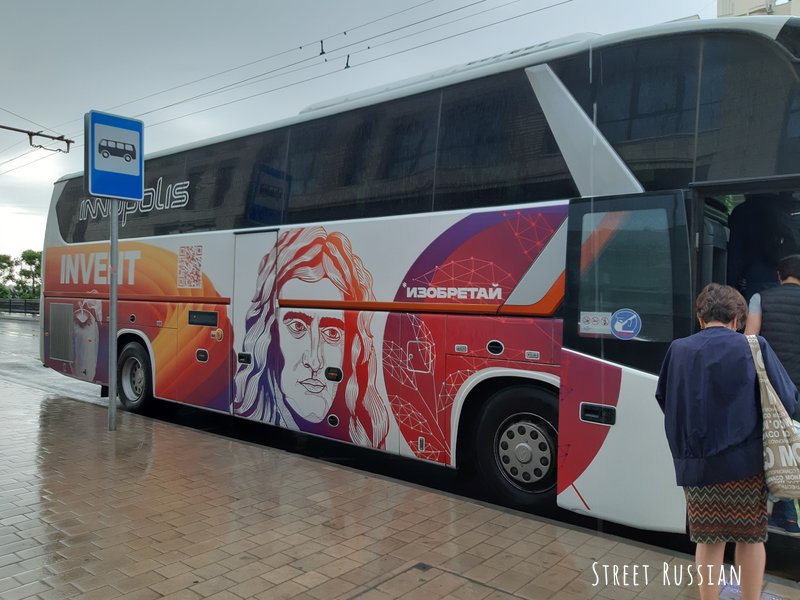 Although the ride is almost an hour long, the bus is comfortable and modern. The highway winds through lots of nice countryside + over the Volga river.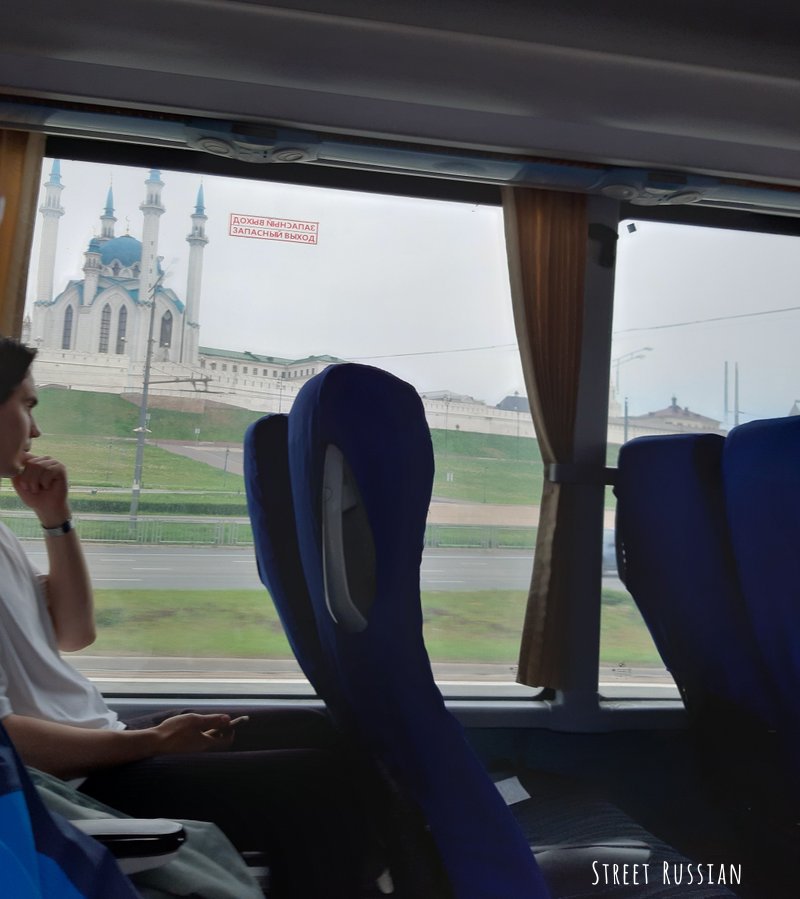 The city, by the way, is quite windy. Some residents lovingly call it "ветрополис" (wind-opolis)!


What is housing like in Innopolis?
The housing market here is tight. 😬 The only way to get housing is to:
a) enroll at the university
b) find a job in Innopolis
c) buy an apartment or townhome
Let's start with the student housing, which looks pretty impressive. These dorms can house 1,074 students!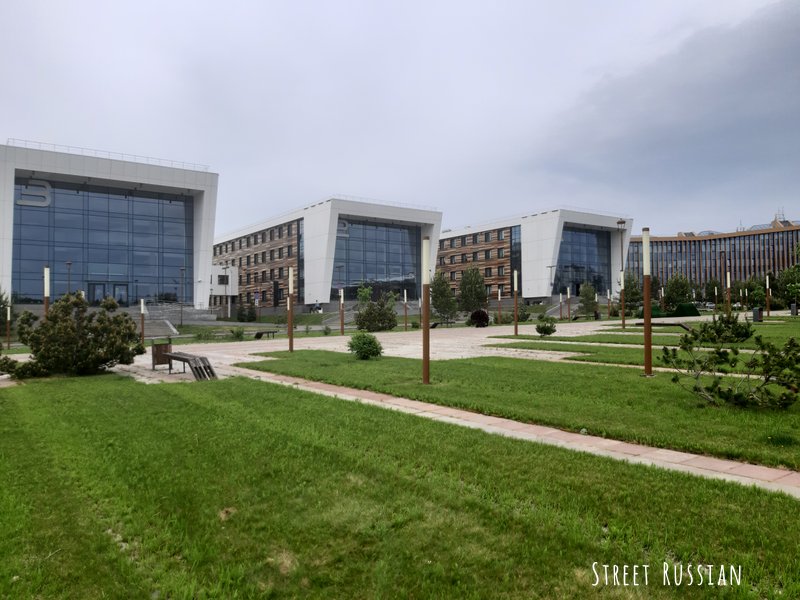 If you have enough money, you can buy an apartment or townhouse. Renting, however, is reserved solely for people working in the city. I've heard that the university / some of the IT companies offer relocation packages including housing. If a company doesn't, you need to prove local employment when contacting the city about housing. Here's a link (in Russian) that explains the process.
The apartments remind me of downtown Portland, Oregon.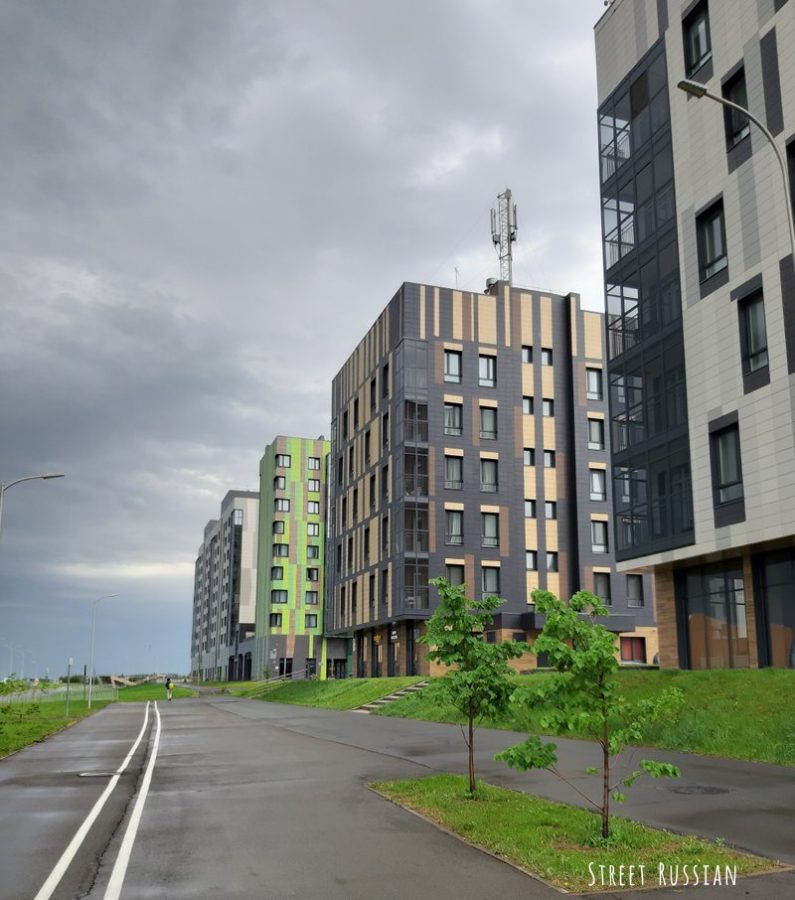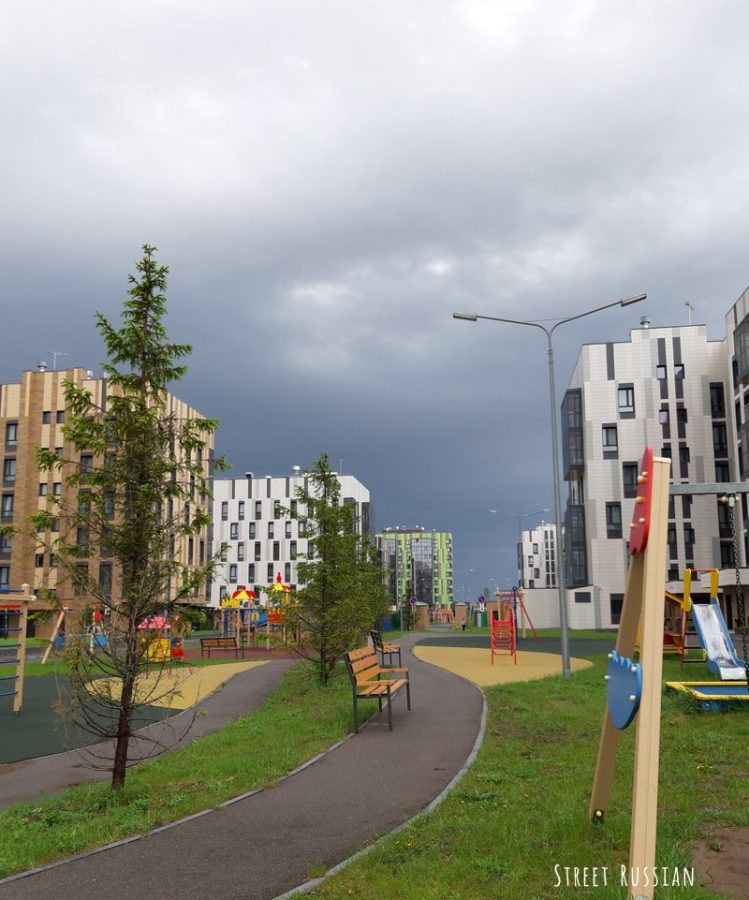 There are lots of playgrounds and parks in the city. And new townhomes are being built this very minute: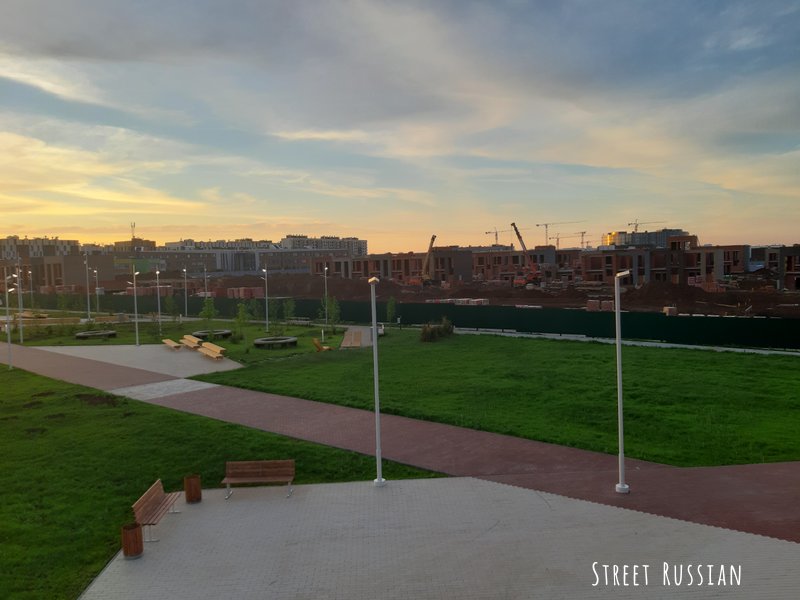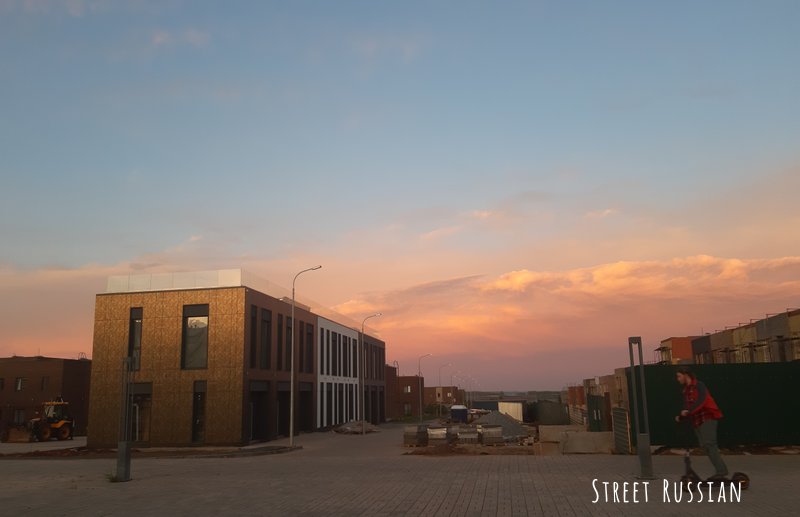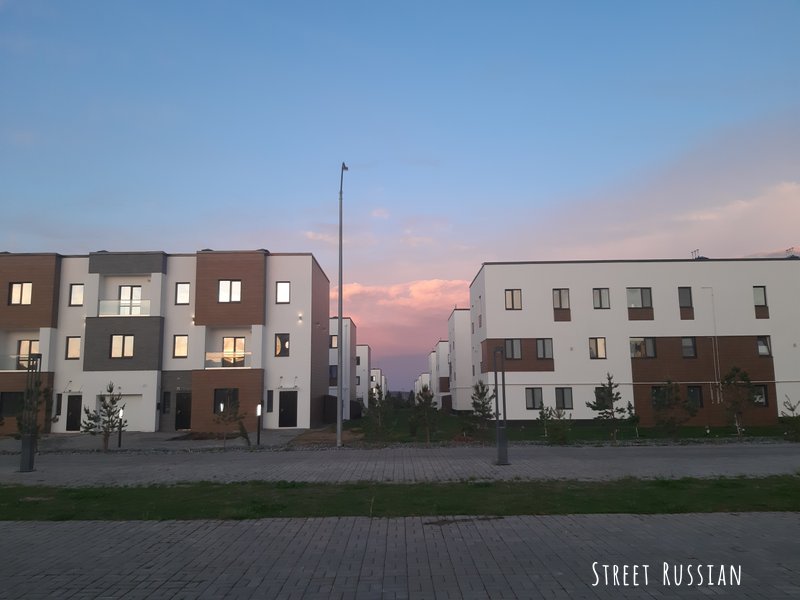 There's A LOT of construction planned for the city. This article on the latest project mentions creating enough housing for an additional 25,000 people.
So where did we stay for our one night in Innopolis? There's no hotel yet but there are 2 Airbnb apartments and the Innopolis hostel, which is where we spent the night.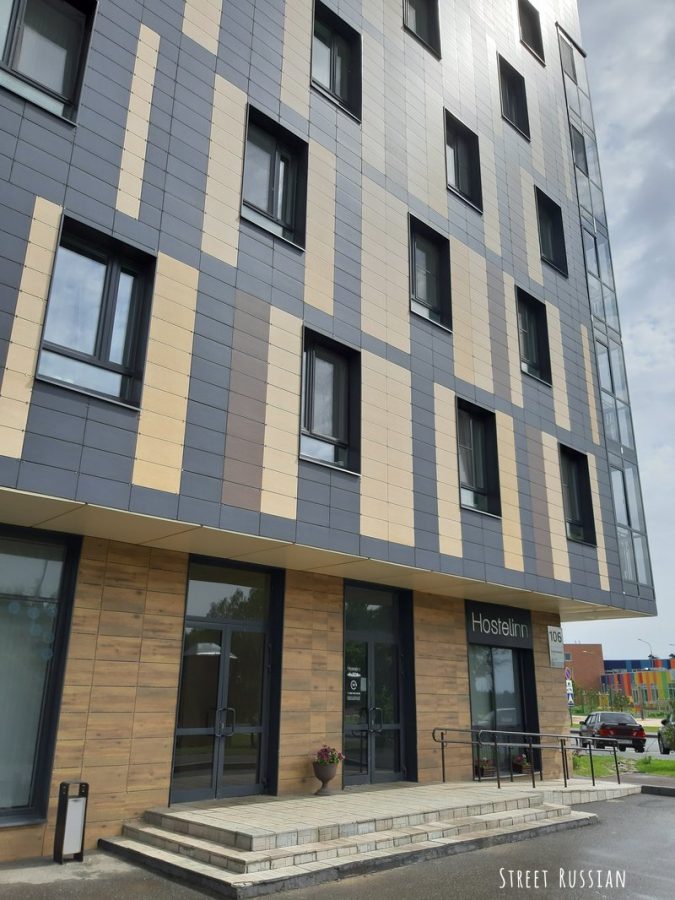 The bottom floor of this building is the hostel. The rest is a regular apartment building. Reservations for the hostel are made through Telegram. Seriously, almost everything in Innopolis happens through Telegram! Someone met us at check-in time, gave us a door key, and left again. It was a very quiet place. We only saw 2 other guests during our stay here.


What do people do for fun in Innopolis?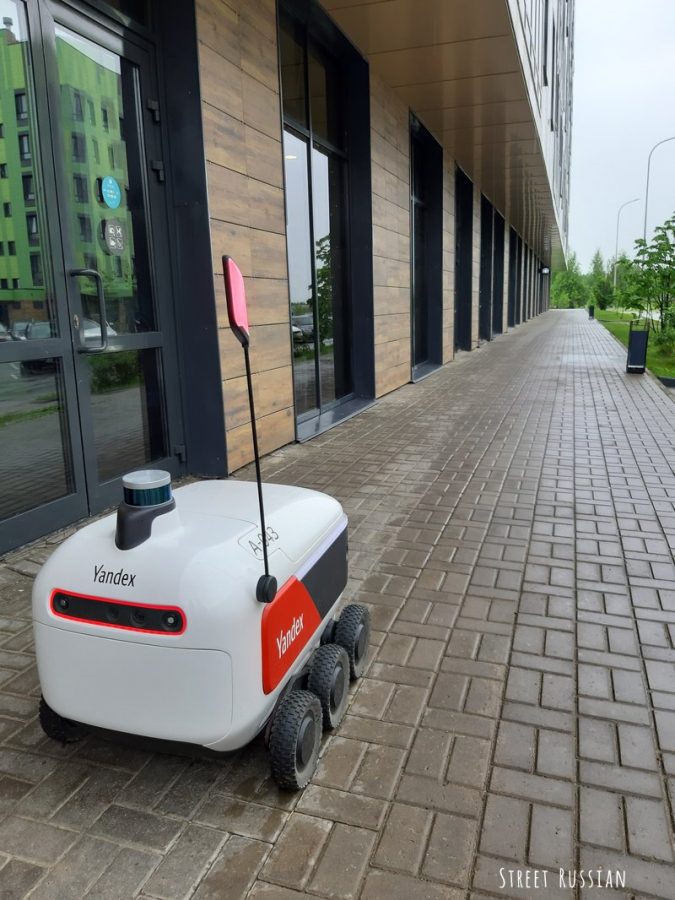 If I lived here, I would probably order food all day long just to meet these little Yandex delivery robots! 😄 Aren't they cute? 😍😍😍 They're all over the place, day and night, delivering groceries and takeout. We often saw them outside businesses, with their lid popped open and waiting for someone to send them off on a delivery: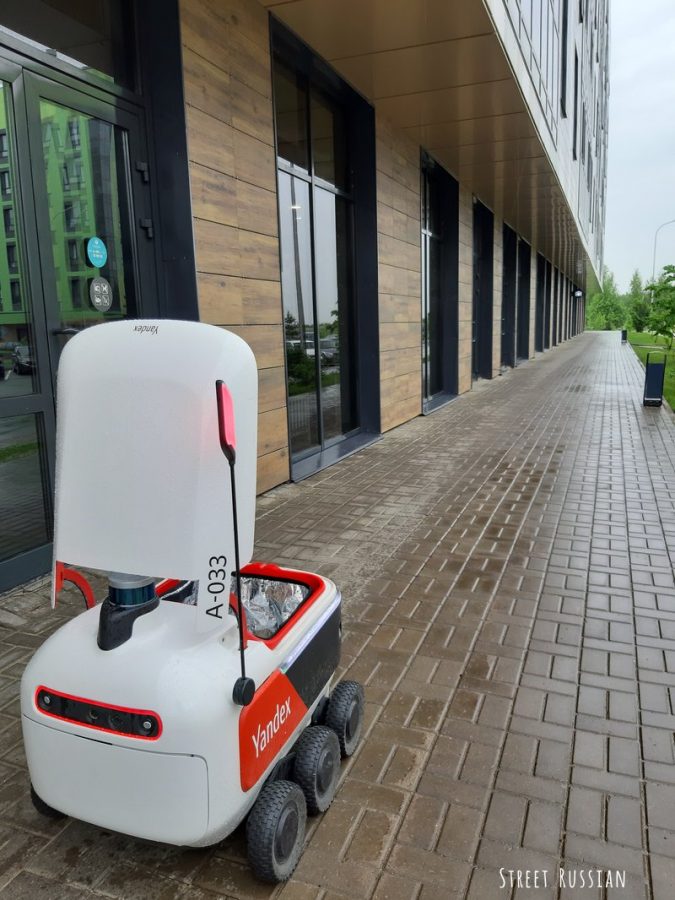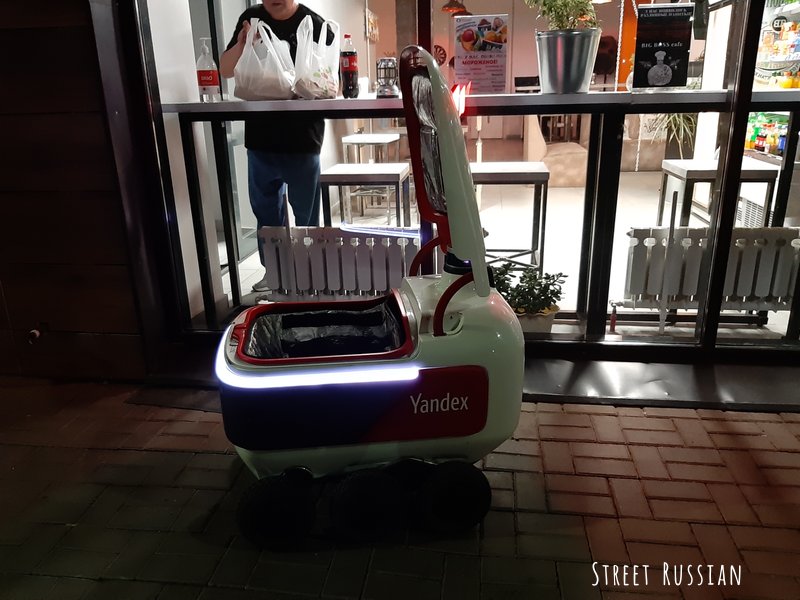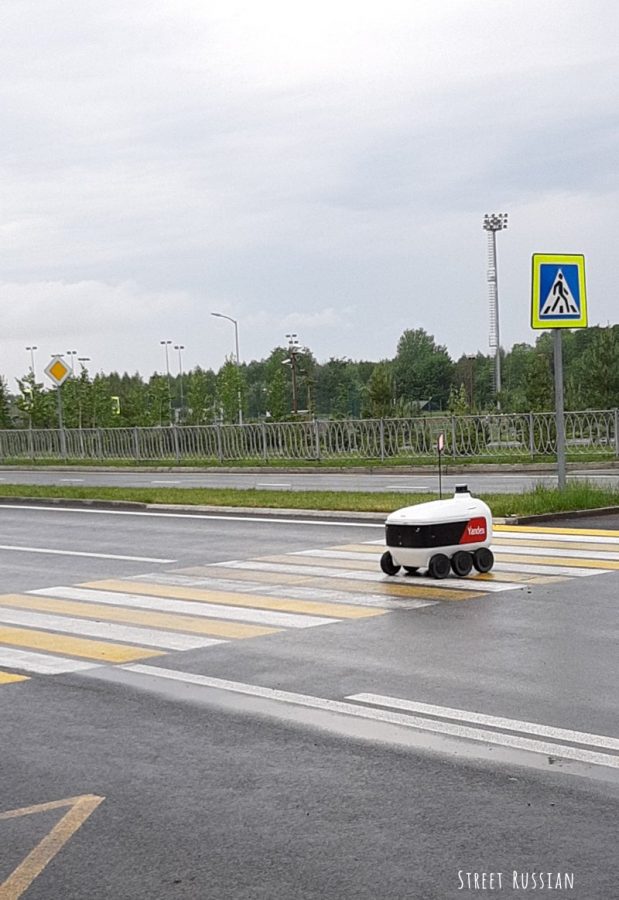 This entire post on Innopolis could easily be just about these Яндекс.Роверы. They were put into service in late 2020, making free deliveries to local residents. I happily stalked these little robots all around town – video here.
But I should also mention the city's self-driving taxis. That's right: completely autonomous taxis that are FREE to use!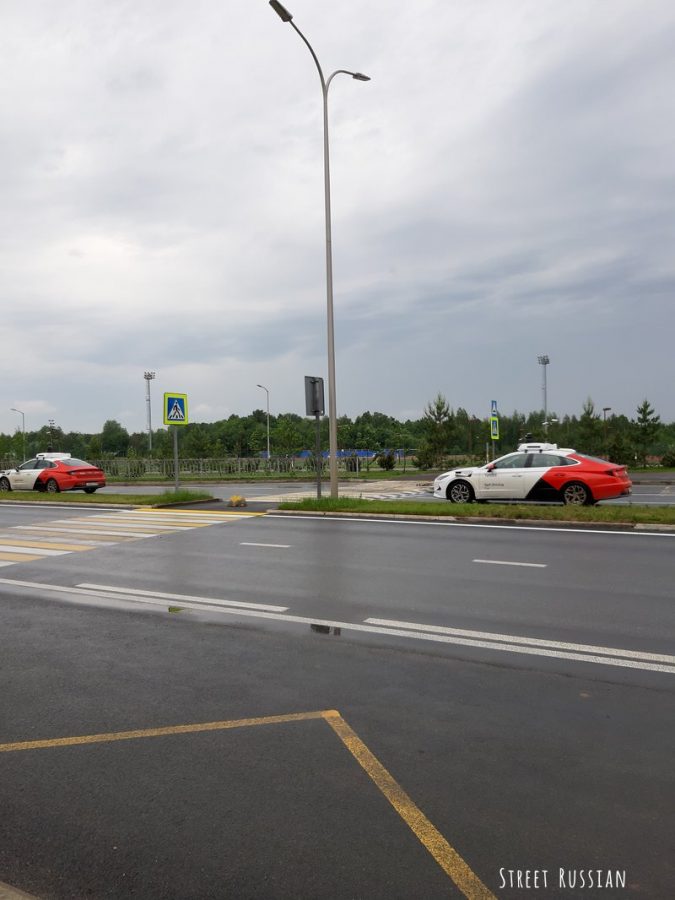 And the city is planning infrastructure for drones, so who knows what kinds of exciting things lie ahead.
But back to people… how do people spend their free time in Innopolis? Sports seem BIG. If you want to see an entire city of athletes, this is the place. The city has its own impressive 8500 м² спорткомплекс (lit up in blue):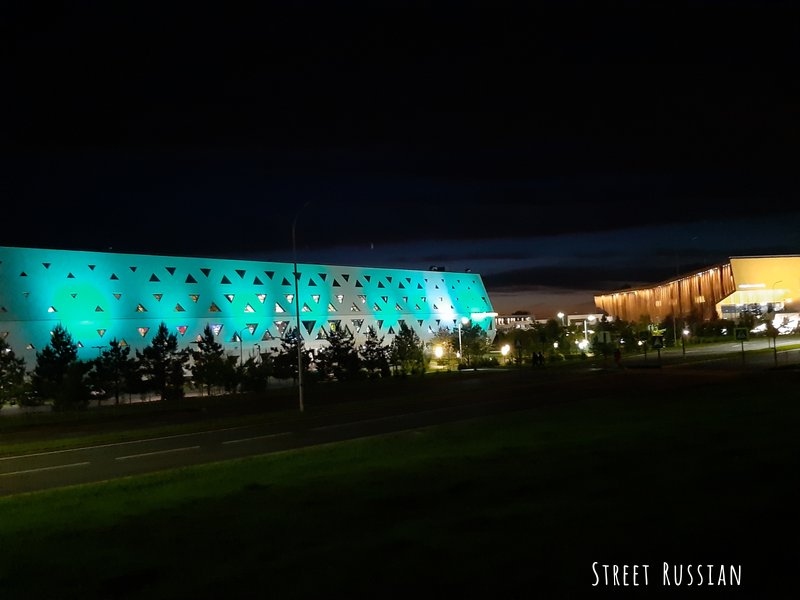 University students can join campus sport clubs like Winter Jogging Club, Russian Ancient Games & Entertainments, страйкбол, Arm-Wrestling Club, and Street Workout Club. For non-students, there are plenty of outdoor workout areas, tracks, and courts around the city. For example, here's the city skate park: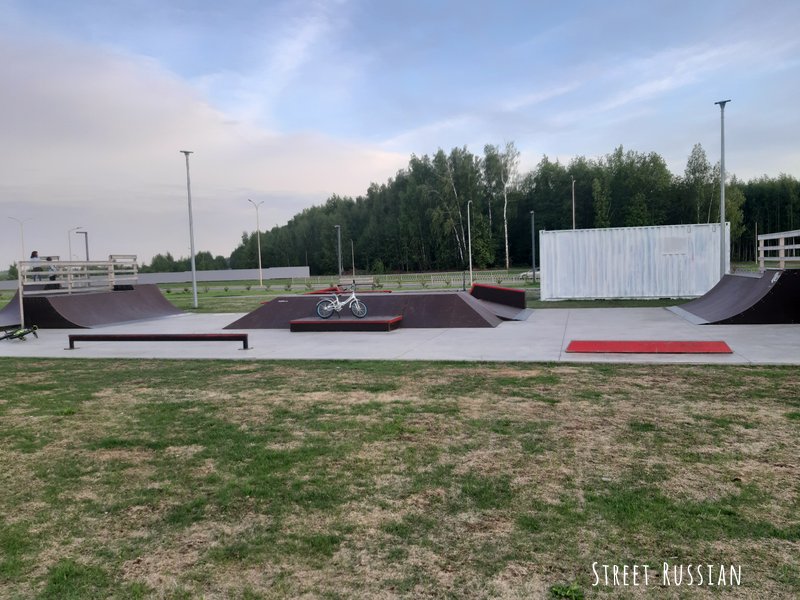 The food situation is decent but limited. You can choose from pizza, gyros, burgers, several coffee shops, 3 grocery stores, on-campus dining, and the weekly farmers market. I think most residents eventually get bored of the local food scene and hop on the bus to Kazan, which is the absolute BEST CITY for food (this is proof). But meanwhile, here's a great breakfast we had at Патефон Фаины Карловны in Innopolis.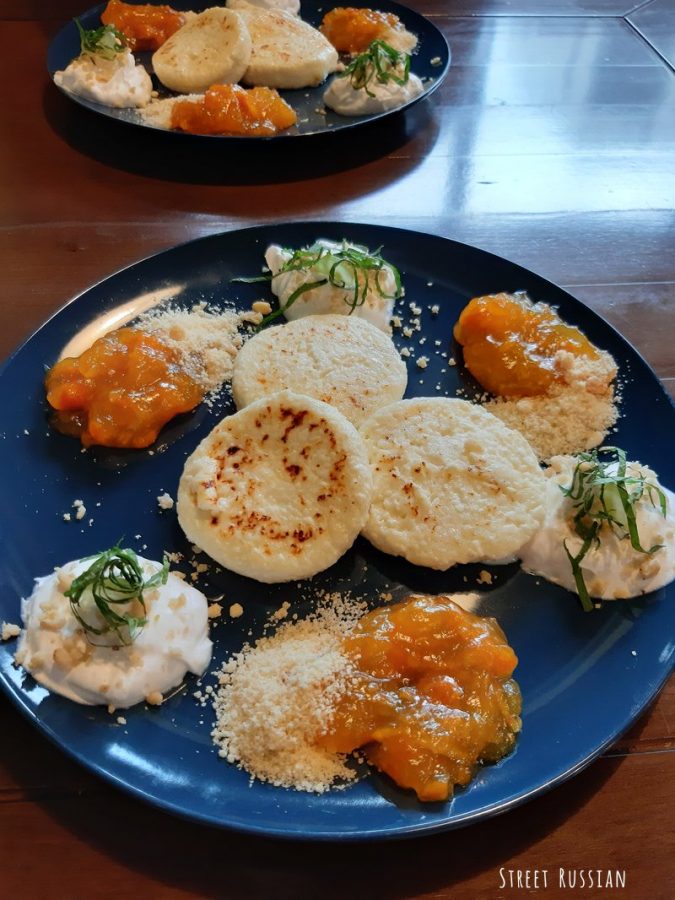 In 2020, a new event hall opened its doors. This is Art Space, a 2,000+ м² building with a minimalist design. All kinds of different events take place here: art classes, theater rehearsals, workshops, dancing, movie showings.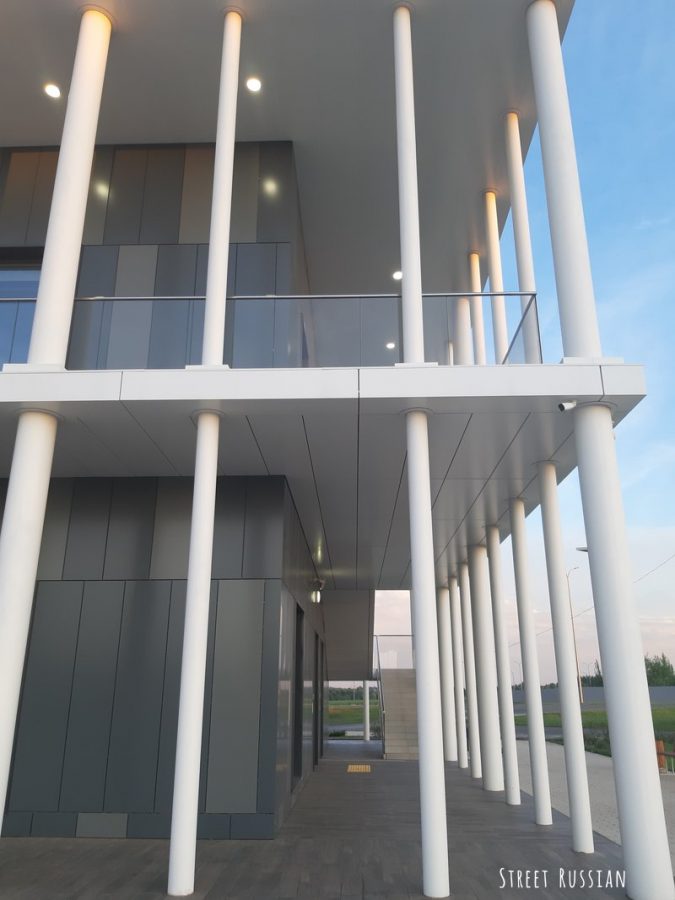 Let's also add sunset-watching to the list of things to do, since people have told me that the sunsets here are incredible.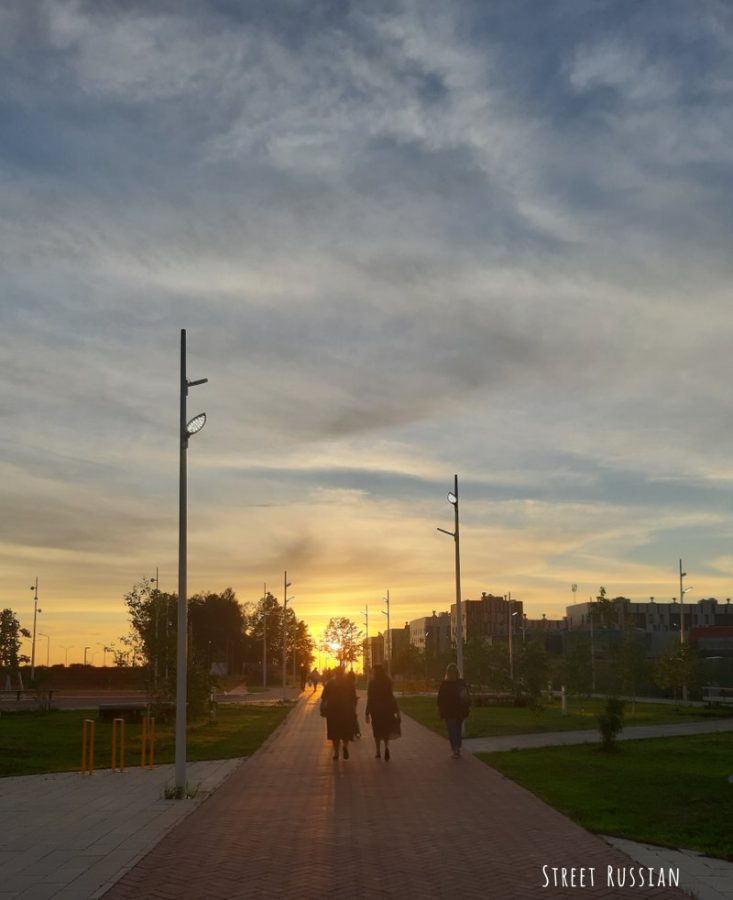 As you can imagine, the city seems close-knit and idyllic… until you get bored. Since we were only here for a weekend, we didn't have a chance to get bored. But boredom is the chief complaint among residents. Yes, more and more businesses are opening. Yes, there are plenty of local events happening. Yes, the nature here is fantastic. But sometimes people miss the hustle and bustle of city life. Luckily, Kazan is just down the road. Sometimes people will even spend the weekend there. Also, you don't need to travel far from Innopolis for some skiing or golfing at a local resort.


So why did we visit Innopolis?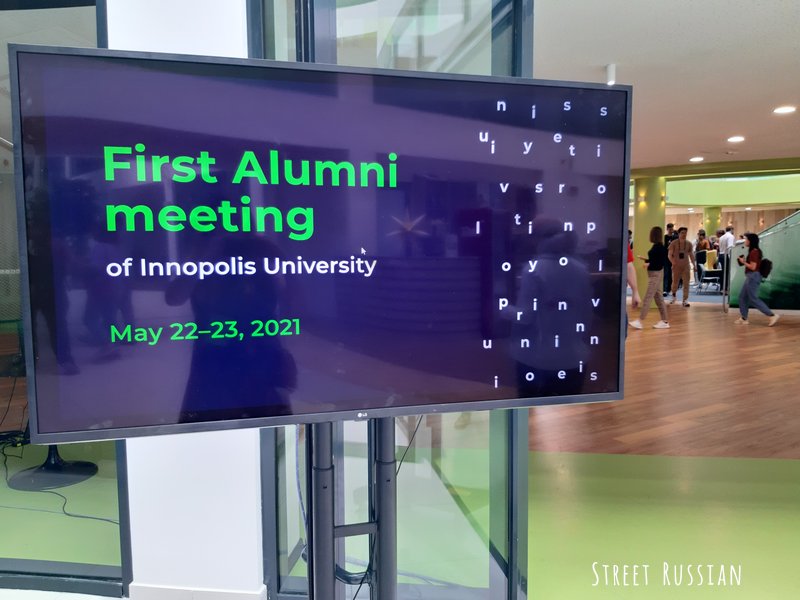 My husband is applying to the master's degree program here. Through a friend (thank you, Jasilyn!) we were able to connect with some nice Innopolis locals, who invited us to an alumni event. It was a great chance to finally come and explore this city! I was so impressed by everything we saw here.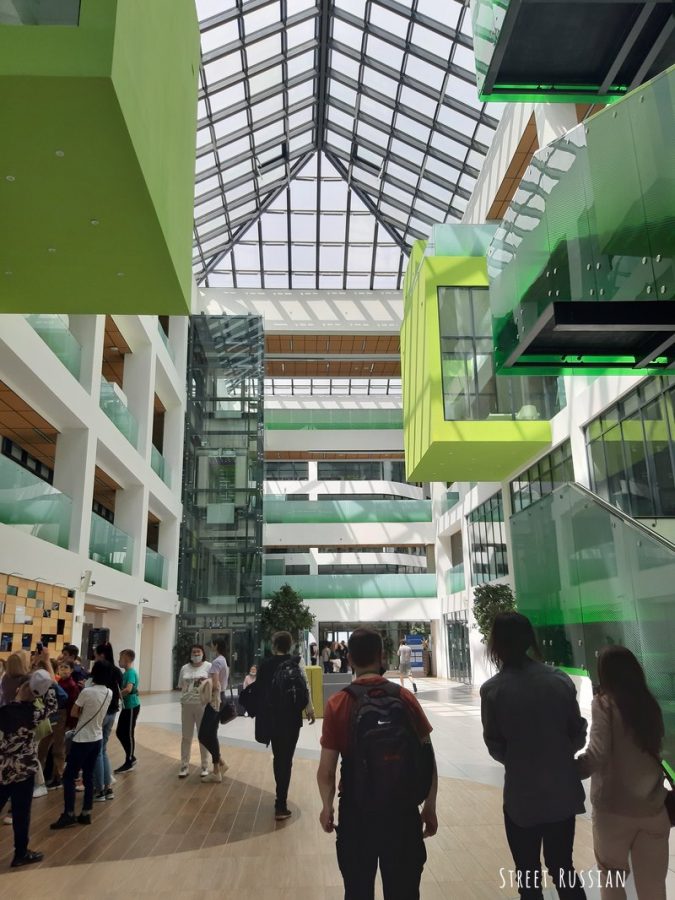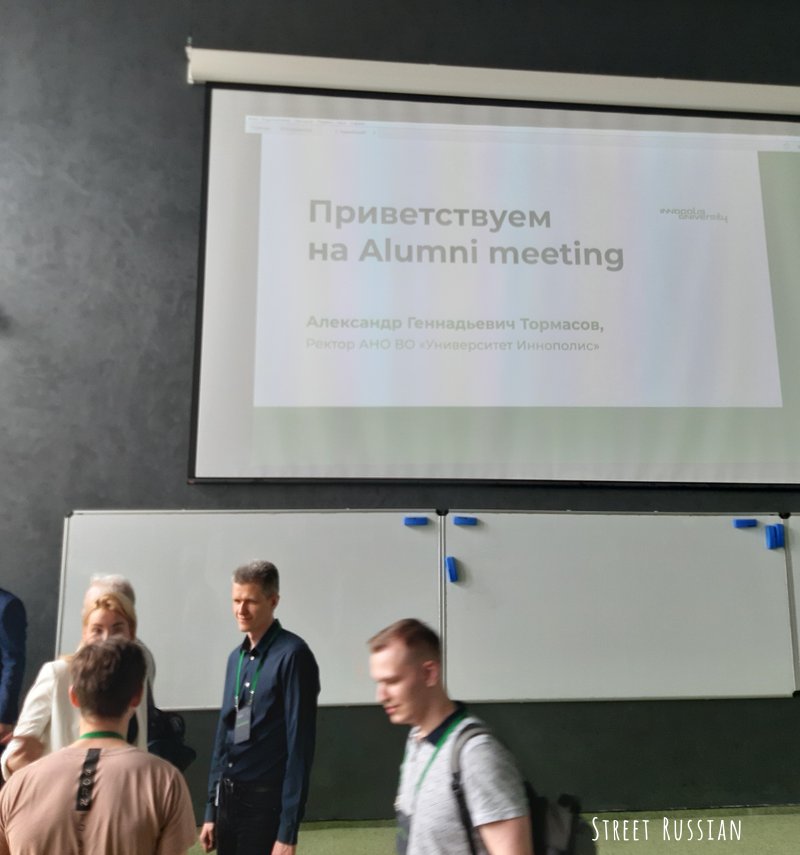 The alumni events were a mix of Russian and English. And lots and lots of tech talk! As it turned out, my husband had to leave the event for most of the afternoon to take an online entrance exam that he had just been informed of. That left me as the official listener and photo taker.😄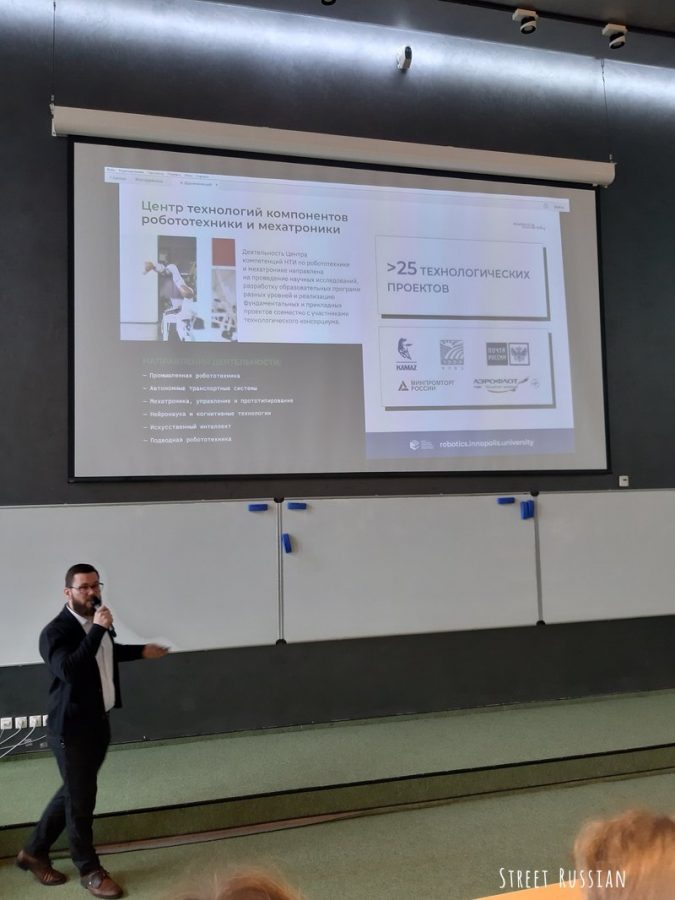 That evening, we went to a party in the IT park. This building – which is shaped like a donut – is named after the physicist Alexander Popov.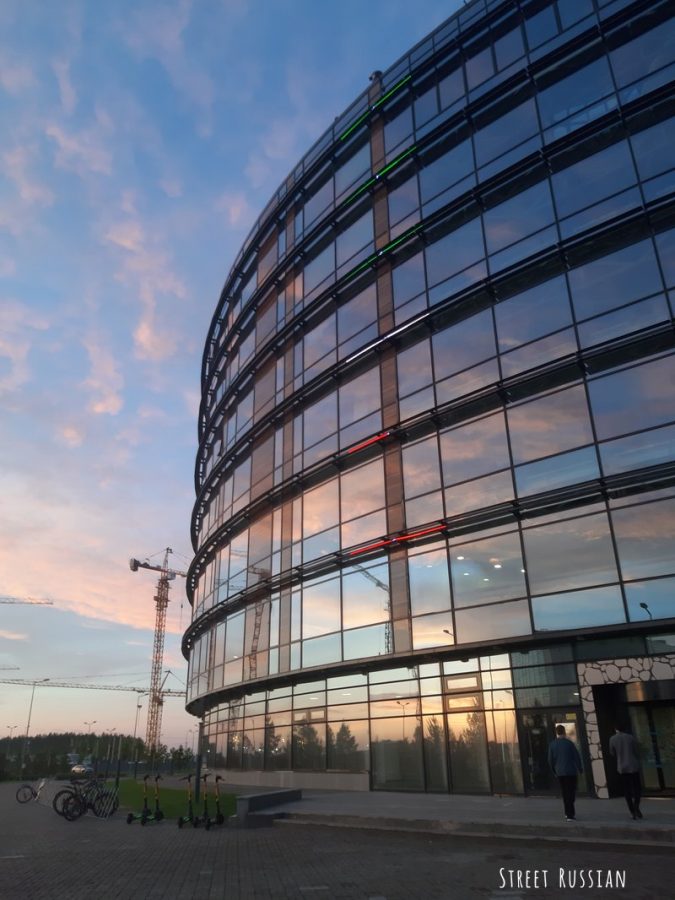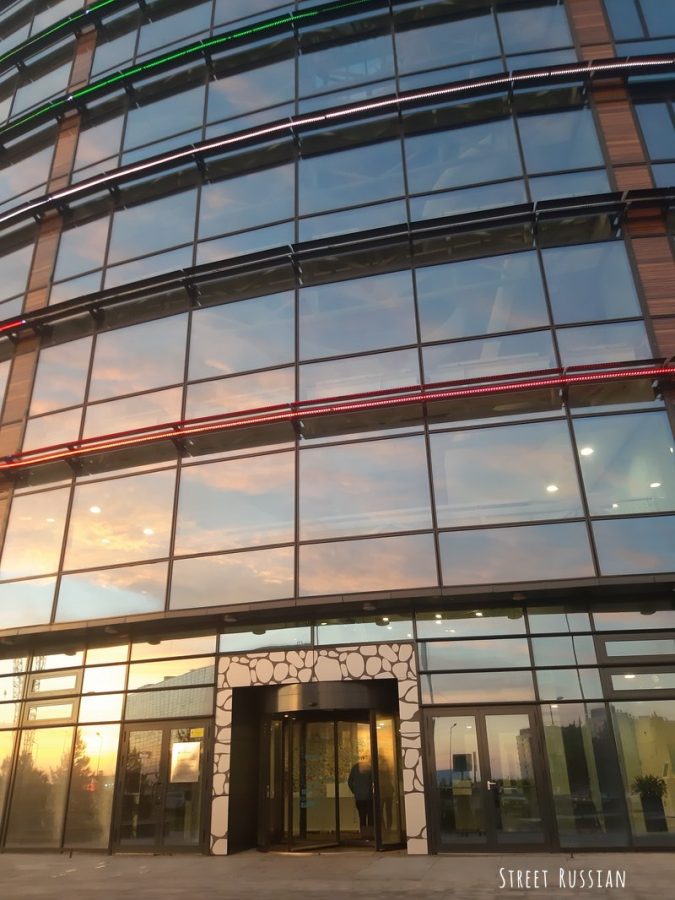 An event space inside the A. S. Popov Technopark: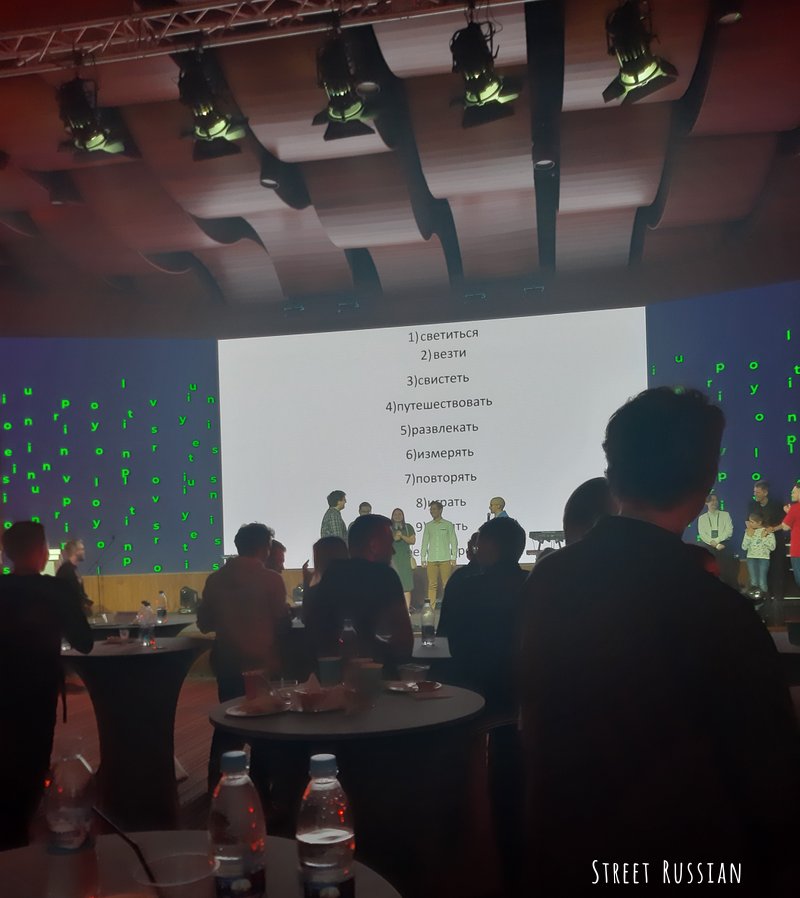 The university and the IT park seem to have a very close relationship. After graduation, many students find jobs in the IT park next door. The university is devoted solely to tech subjects, so it's a profitable solution for both sides. Like everything in the city, the inside of this building did not disappoint: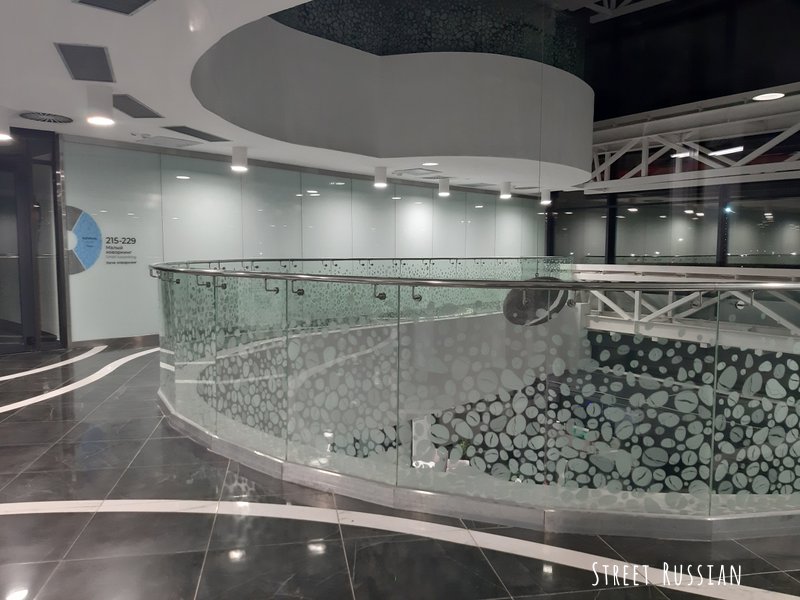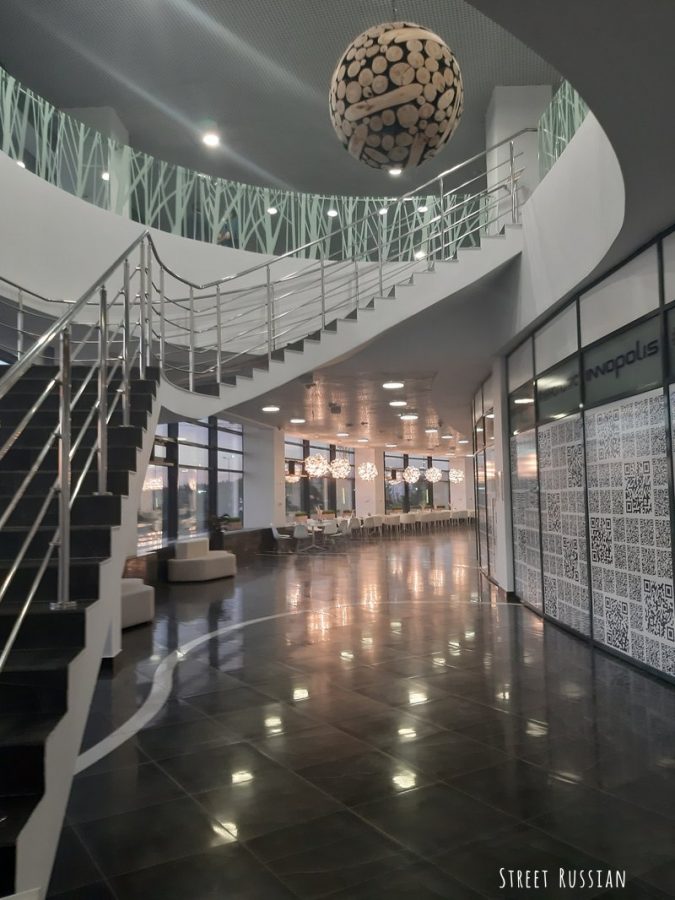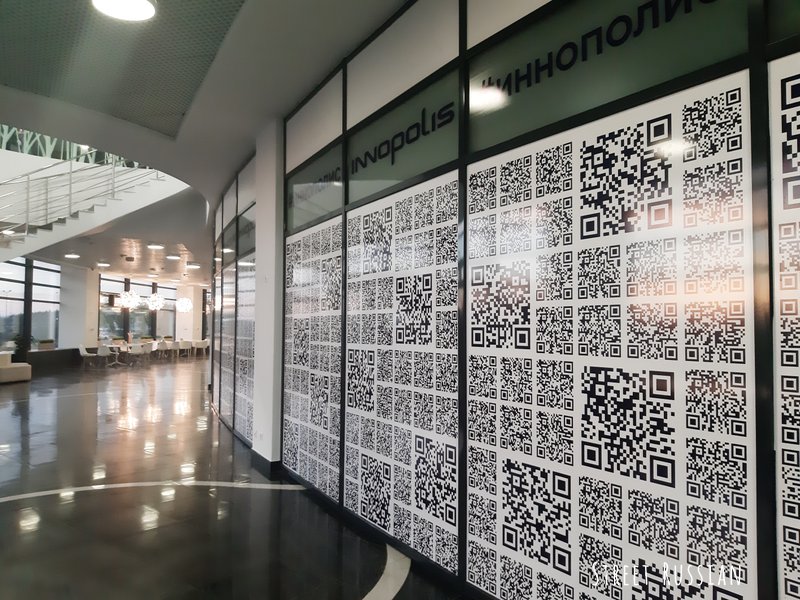 All these QR codes are legit, by the way. They will direct you to Innopolis pages.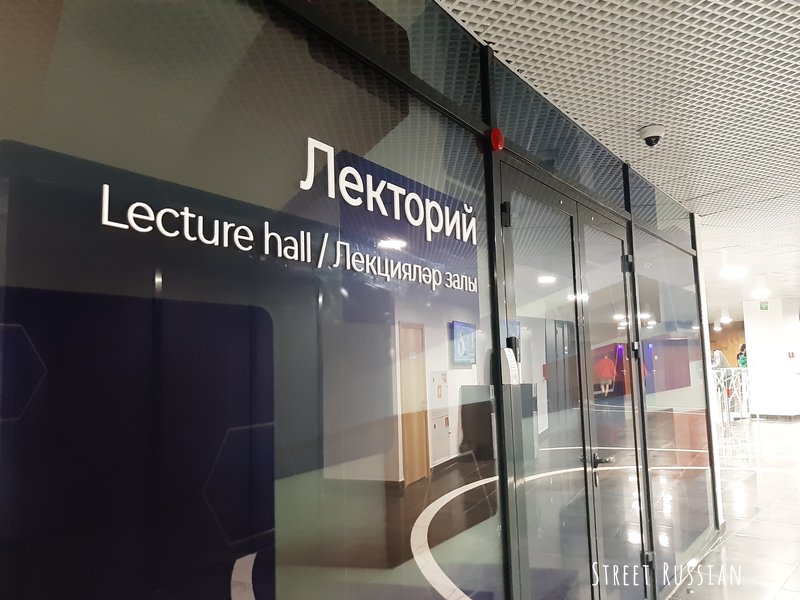 Next to the Popov building is the boomerang-shaped Lobachevsky building, which was lit up for the evening.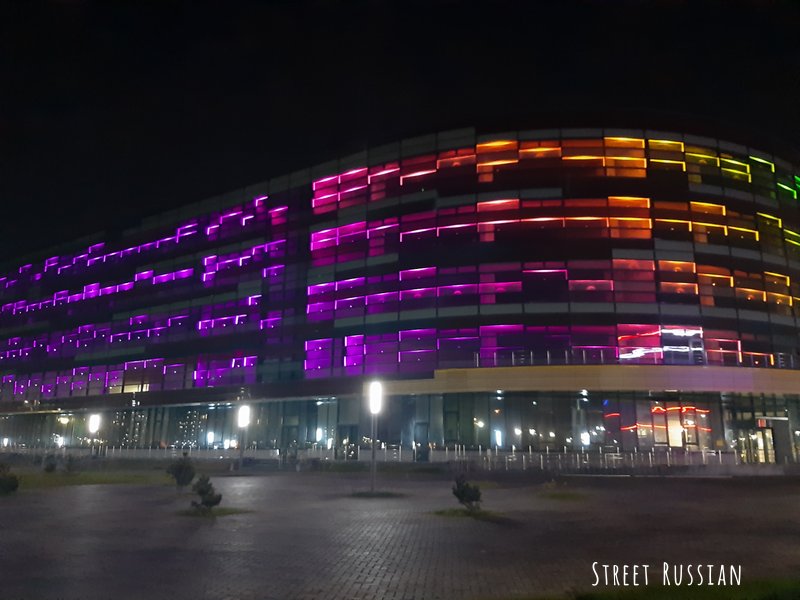 Everywhere you look, you're reminded that this is a tech city. The entire city has the feel of a giant campus.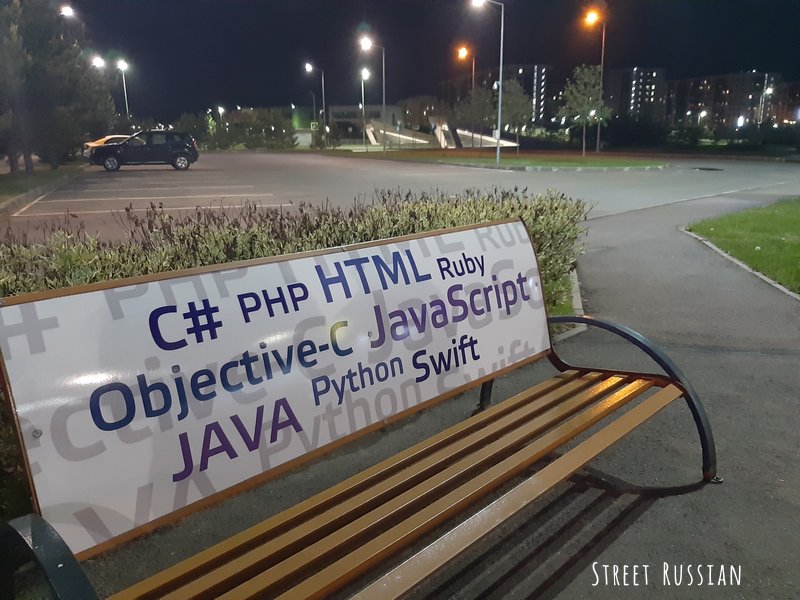 If things work out, my husband will start studying here in August!🤞 But because we have a cat (no pets in university housing), we'll need to find an apartment nearby in Kazan. If anyone has any experience with Innopolis or Kazan or simply moving cities in Russia, we would be very grateful for the tips!
Being able to visit this place was an amazing opportunity. I had heard about it several years ago (a Varlamov video, maybe?) and it immediately captivated me. My friend Jasilyn spent a few days in the city and wrote about it on her blog Tiny Sputniks: A Day at Innopolis Boot Camp and Innopolis: The Silicon Valley of Russia. Both posts have excellent photos and lots of interesting stories about the 2016 version of the city. After reading her posts, I was hooked on the idea of visiting Innopolis. It took about 5 years but hooray, мечта сбылась! 😁