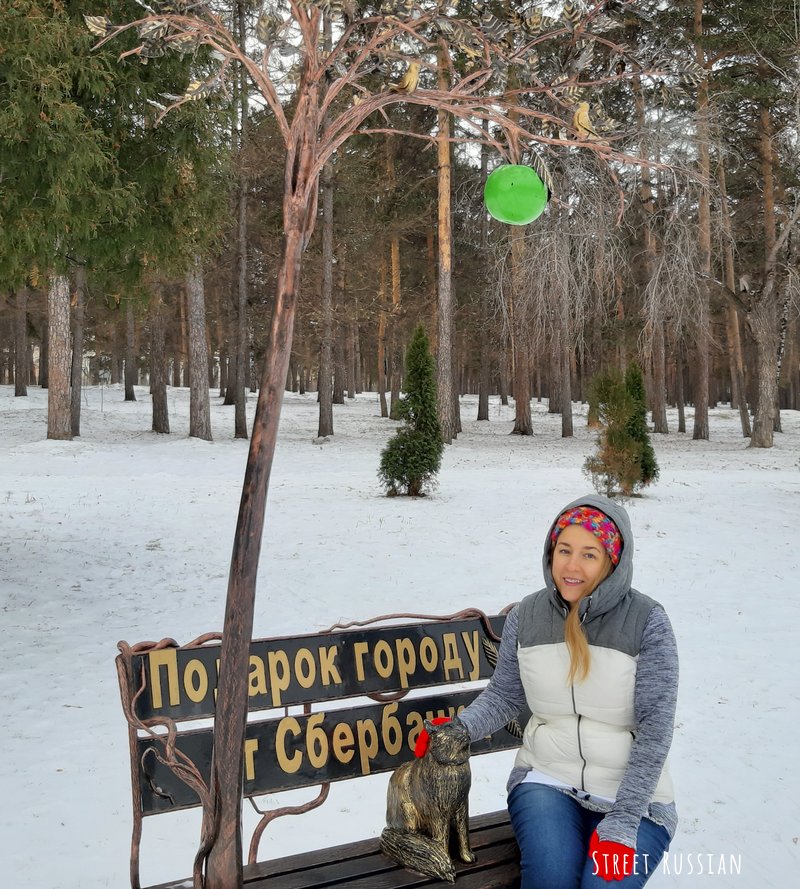 We're in the middle of winter #2 in Chelyabinsk. While there are plenty of foreigners here, it's still a bit of an adventure to explore the city. Chelyabinsk is not as well-documented as other large Russian cities. This makes everything we discover—The Mourning Mothers Memorial, for example, or Парк Побды—a small victory . By now, we have a pretty good idea of the city's most popular tourist attractions (Part 1) but I've also become fond of several places that no local would ever suggest visiting (Part 2)…


Part 1: Chelyabinsk's most famous достопримечательности


Сфера Любви / The Sphere of Love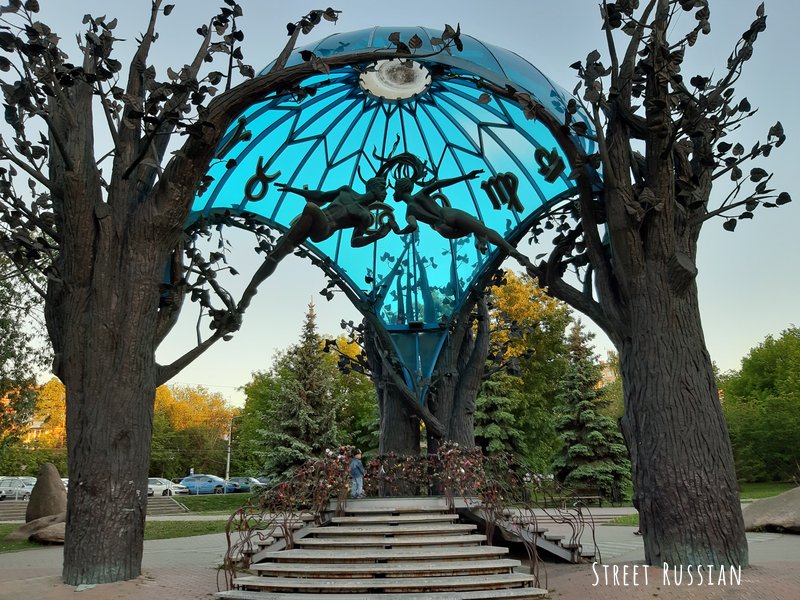 Are you a newlywed? Or a fan of fast food? You'll probably end up here at some point. Hidden behind the Ural shopping mall, this sculpture is popular with wedding day photographers and with hungry shoppers exiting the nearby McDonalds / KFC. It's also a popular choice on souvenir magnets.
Зал органной и камерной музыки «Родина» / Chelyabinsk Hall of Organ and Chamber Music "Motherland"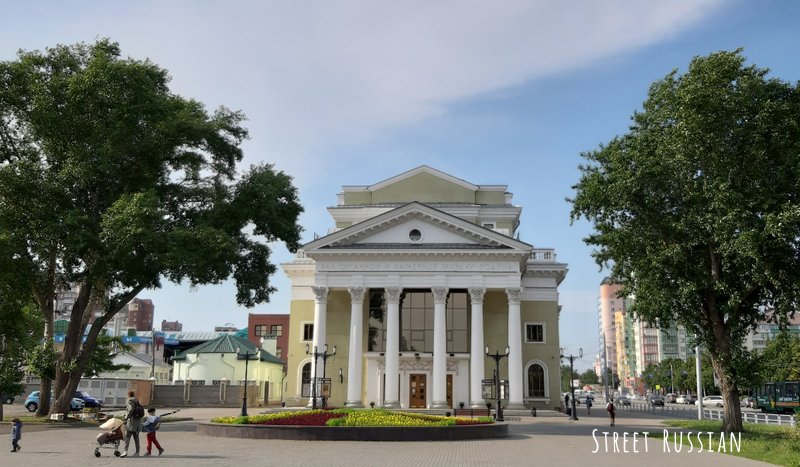 This small building started out in life as a movie theater (1950) and was reinvented as a concert hall in 2014. You can read more about its history here. Curious about the music? Listen to a bit of the music performed in the yearly Фестиваль "Джаз на большом органе". Bonus: you can walk out the front door for a nice stroll along the Miass river after a show.
Памятник И. В. Курчатову / Monument to Igor Kurchatov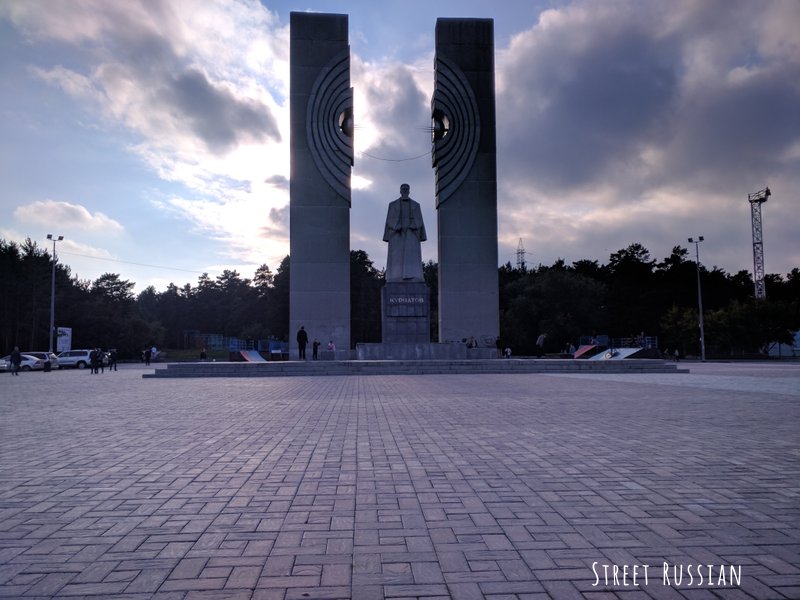 Everyone ends up here sooner or later. Walking down busy Prospekt Lenina? You'll arrive here. Going for a walk in sprawling Gagarin Park? You'll pass through here. Igor Kurchatov grew up in the region and became famous for his work in nuclear physics in the 1940s and 1950s. This monument shows him standing between two halves of an atom. Check out how it looks at night!


Парк Гагарина / Gagarin Park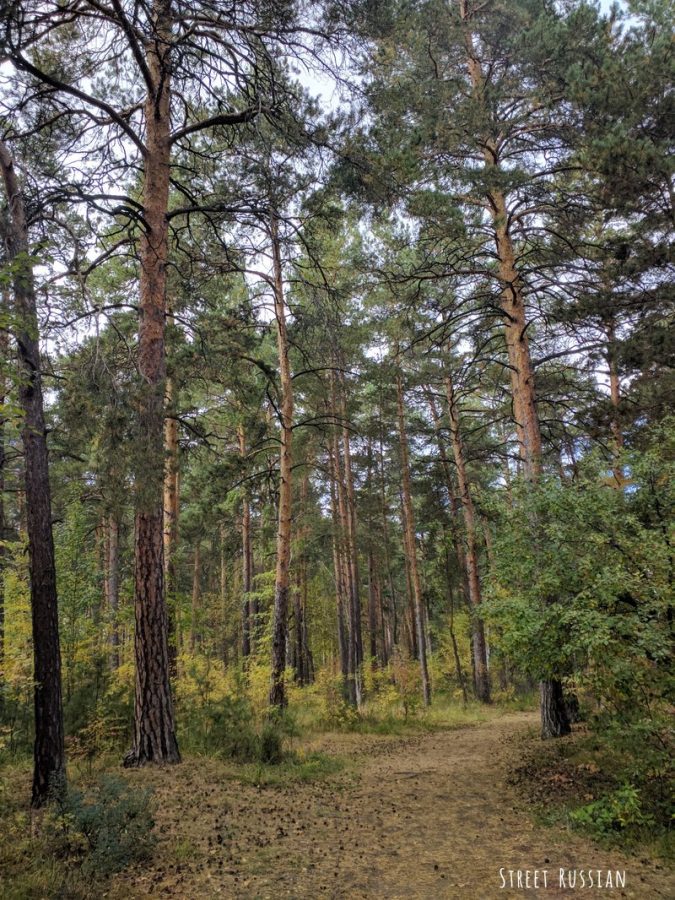 Fall, winter, spring, summer, it makes no difference. I promise you that the all-season beauty of this park will take your breath away! You can wander the trails, do a workout on outdoor equipment, ski, swim, picnic, or just sit on a bench and listen to an old man play the accordion.


Улица кирова / Kirova Street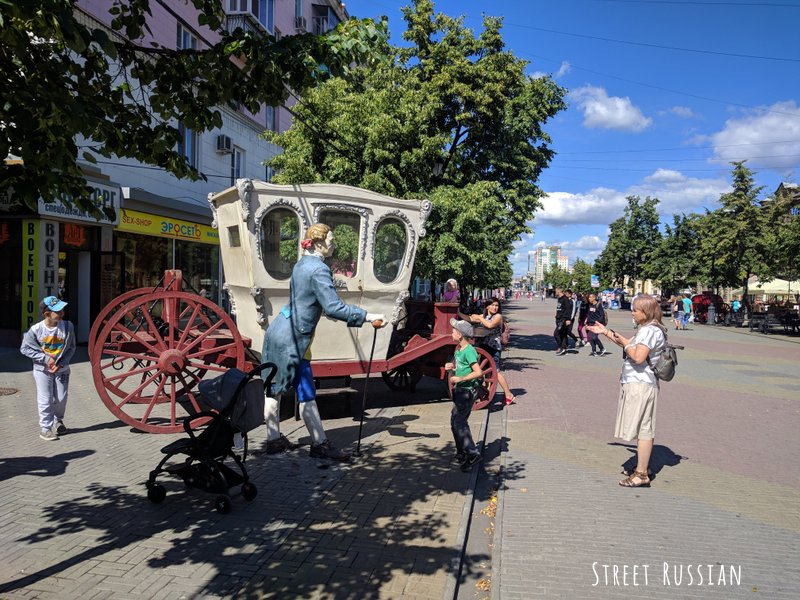 Lots of cities around the world have a Kirova street – Moscow, Ufa, Minsk, Donetsk, Penza, Yekaterinburg, Yaroslav – but I'm not sure who the street is named after…? Anyway, the cafe-lined Kirova Street in Chelyabinsk is the city's top spot to see and be seen. It's also pretty easy to find foreigners here: check the Fox & Goose Irish Pub or Pretty Betty, an American retro diner. There's also a wonderful souvenir market near Tolstoy Bar.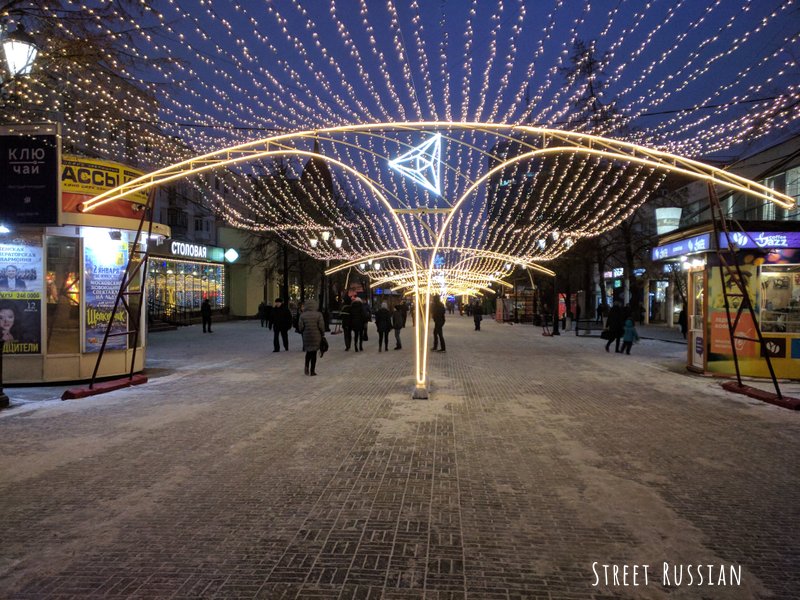 Челябинский государственный академический театр драмы / Chelyabinsk State Academic Drama Theater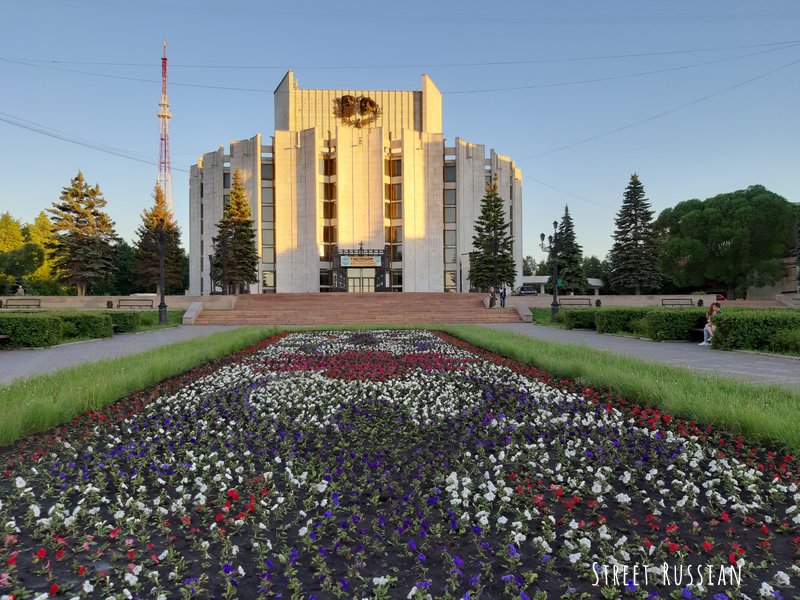 This theater may be just shy of being 100 years old but they manage to keep up with pop culture. For example, next month they're having an event on Kurt Cobain.
Памятник символу города / Monument to the Symbol of the City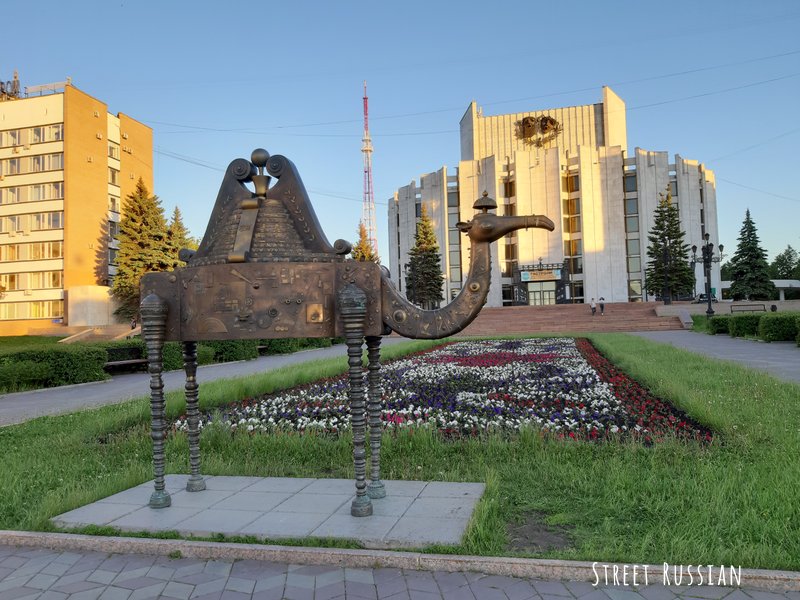 This верблюд is just one of many hidden throughout the city but this guy gets the honor of hanging out in front of the drama theater. (See the city's other camels here.)
Газпромбанк / The GazPromBank Building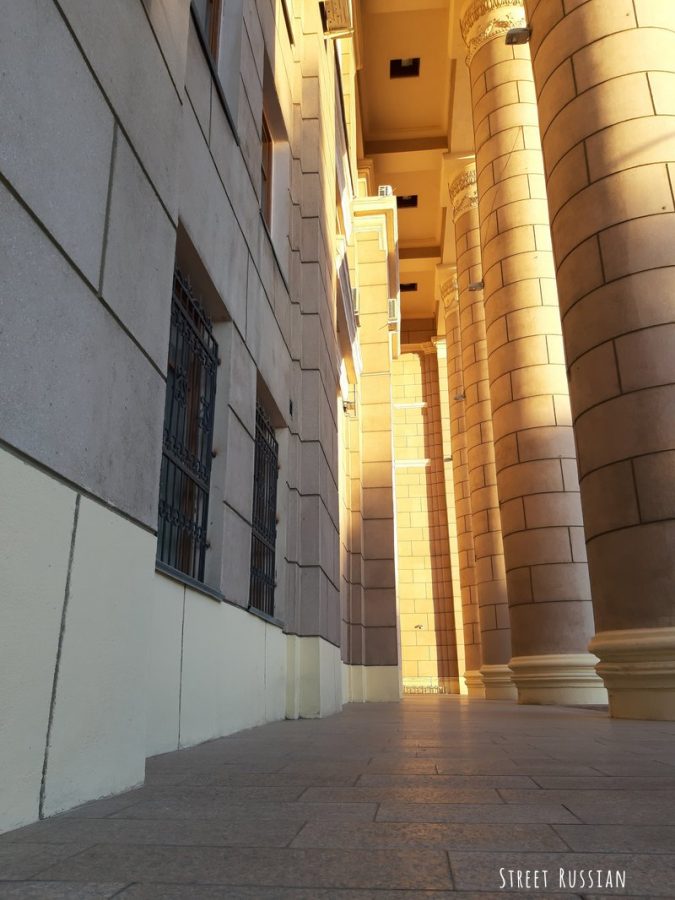 Those columns! This building is owned by one of the largest banks in the country. It's probably not open to the public but since it's next to the drama theater, it'll definitely catch your eye.


Озеро / The Lake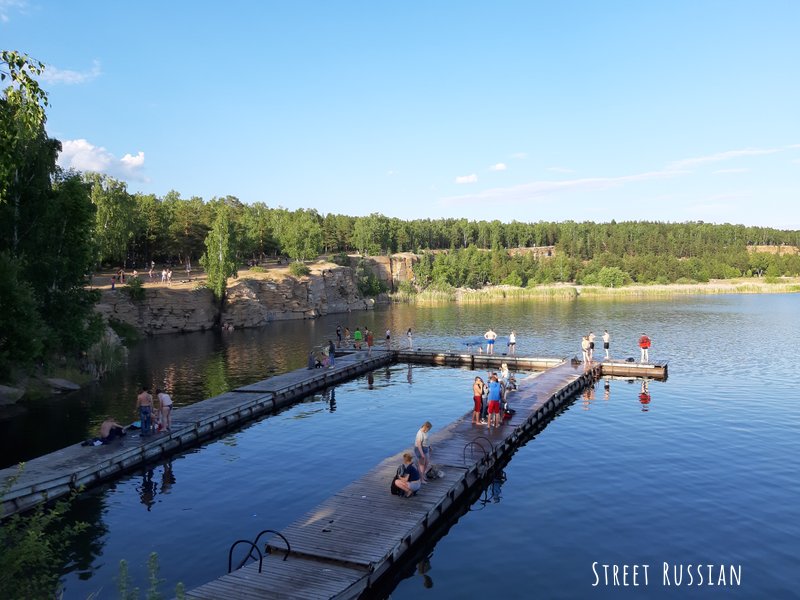 I can't remember that actual name of this place, sorry, but it's on the outskirts of town and very popular in the summer.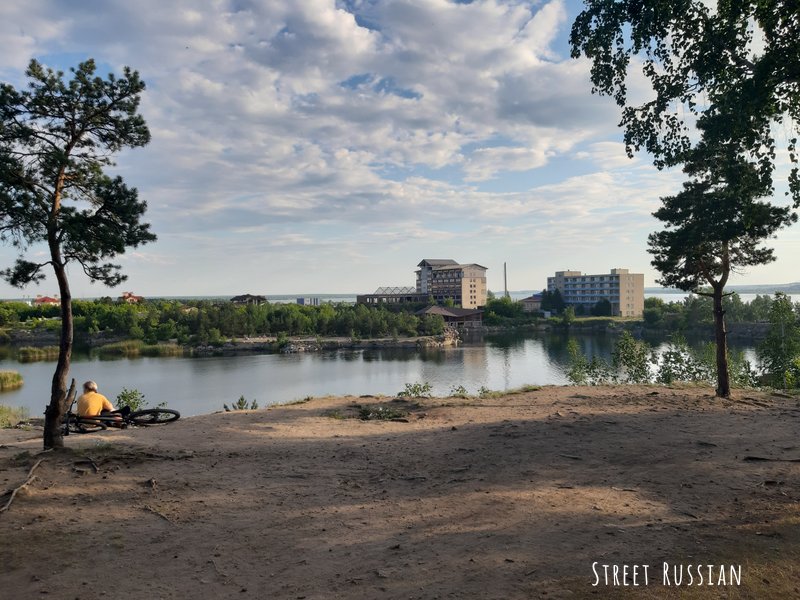 Площадь революции / Revolutionary Square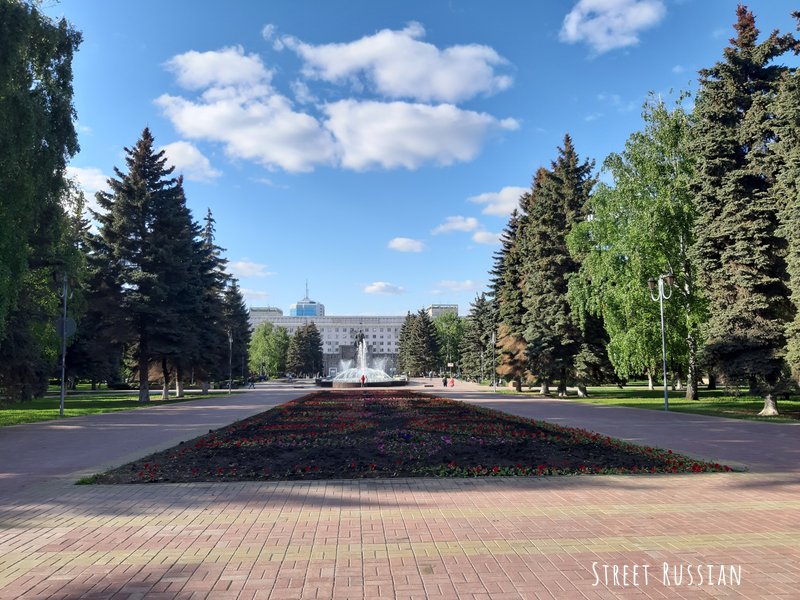 Directly behind the city's most famous Lenin statue. You'll find an ice sculpture park here in winter and colorful flowerbeds in summer.
Южно-Уральский государственный университет / South Ural State University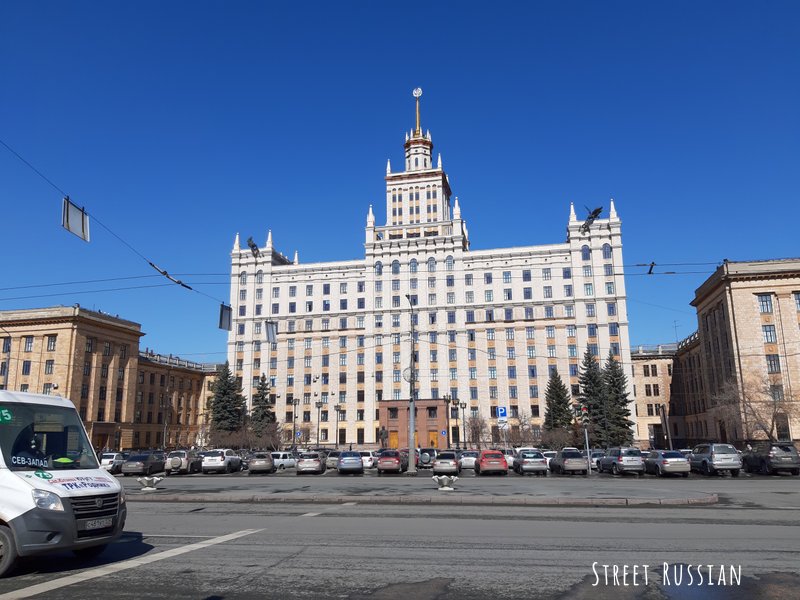 Attended by almost 40k students, including lots of international students, the university's main building is said to be modeled after МГУ. What do you think?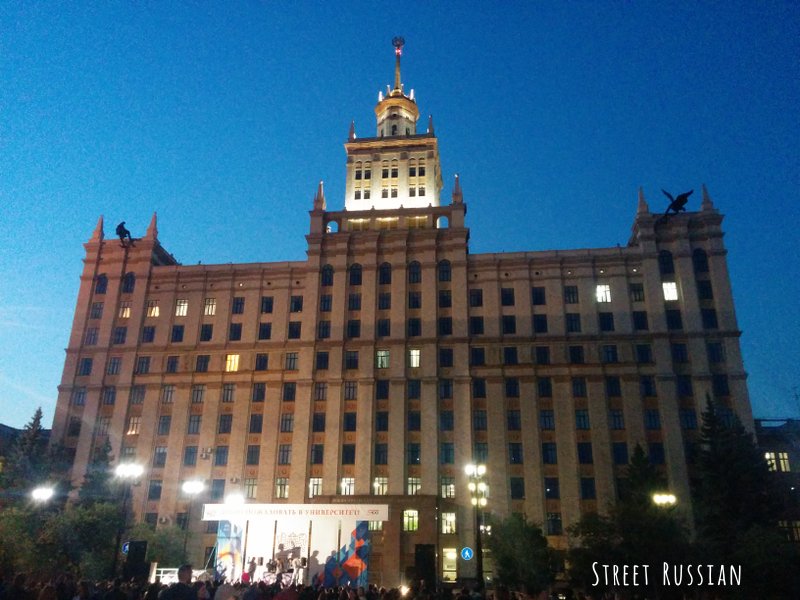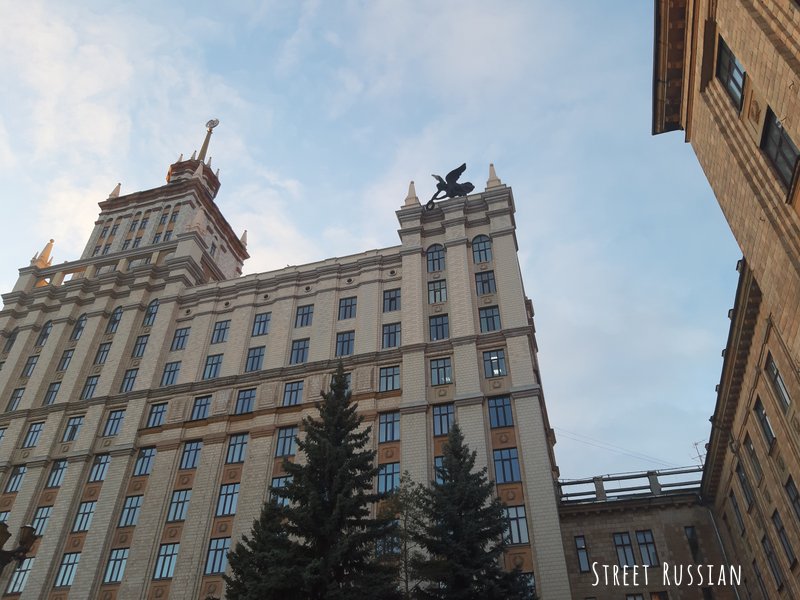 And in front of the building, stands this statue to all students.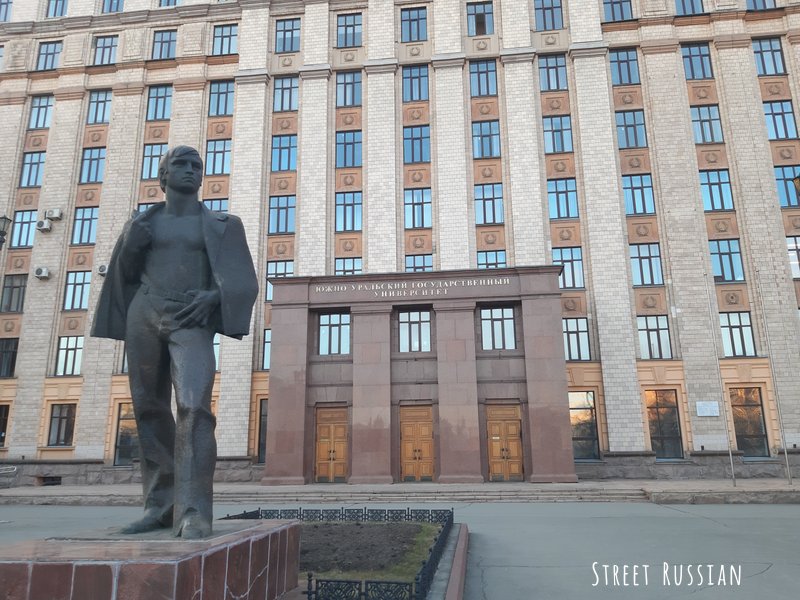 Speaking of statues…
Памятник добровольцам-танкистам / The Ural Volunteer Tank Corps Monument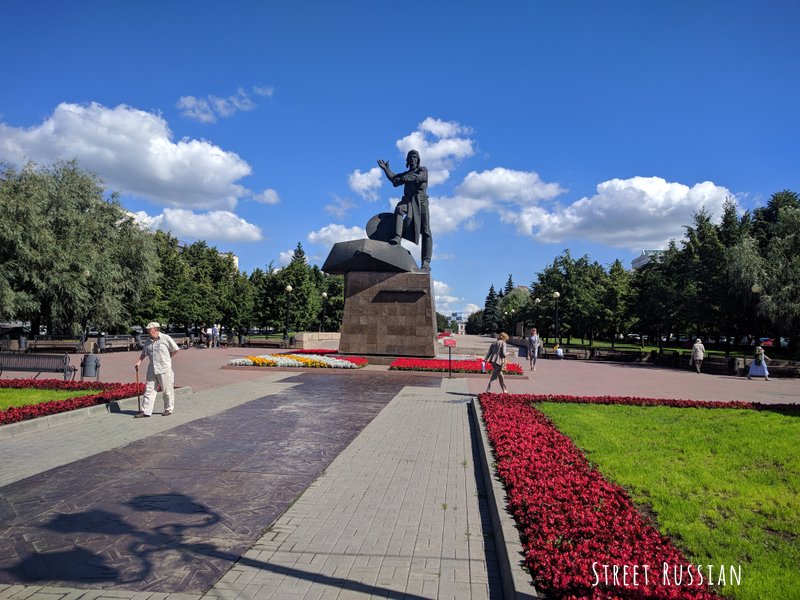 Let's go back to Kirova street, to a park called the Alley of Glory. This tankman statue is just across the park from the mandatory Eternal Flame.
Памятник М.И. Глинке / Monument to Mikhail Ivanovich Glinka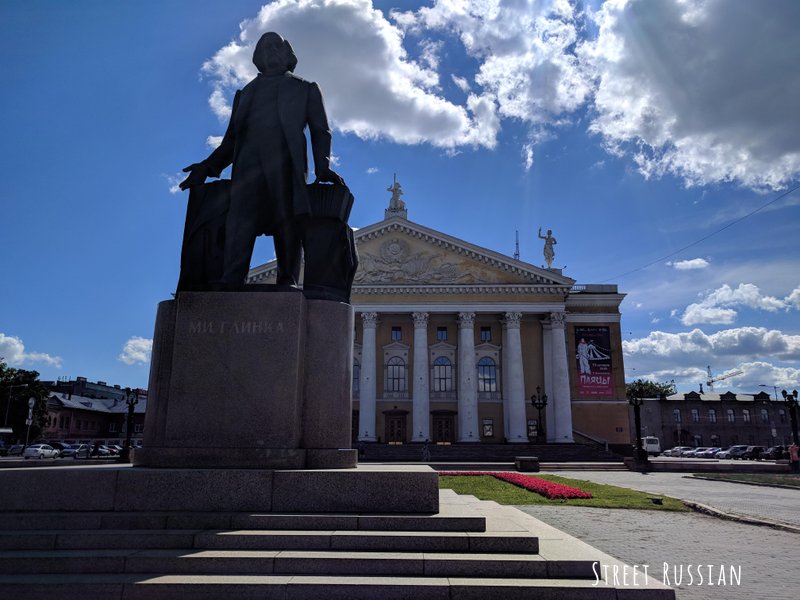 And there's a statue of this famous Russian composer in front of the city's opera and ballet theater. In fact, the theater (next photo) is actually named after him!
Челябинский государственный aкадемический театр oперы и балета им. М. И. Глинки / Chelyabinsk State Opera and Ballet Theater "Glinka"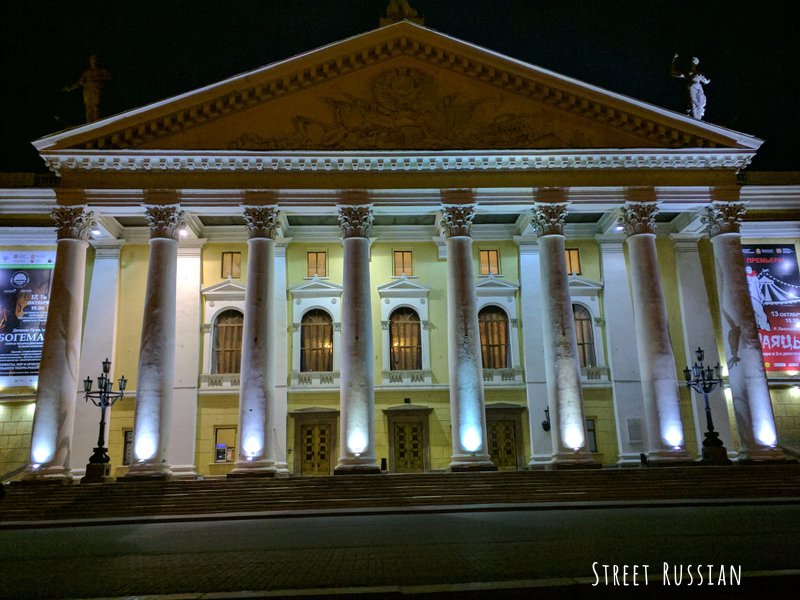 This grand building is another popular stop on Kirova Street.
Челябинская областная универсальная научная библиотека / Chelyabinsk Regional Science Library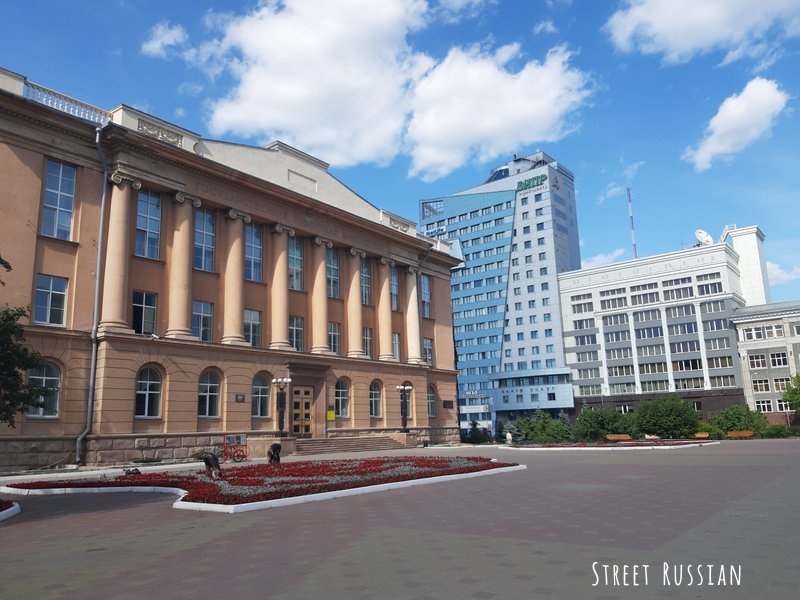 I've admired this building from the outside but never gone in. From the library's website: more than 150,000 people visit yearly, there are 12 reading rooms inside, and the library celebrated 120 years of service last year!



Part 2: Chelyabinsk's unsung достопримечательности…


Экопарк / The Eco-Park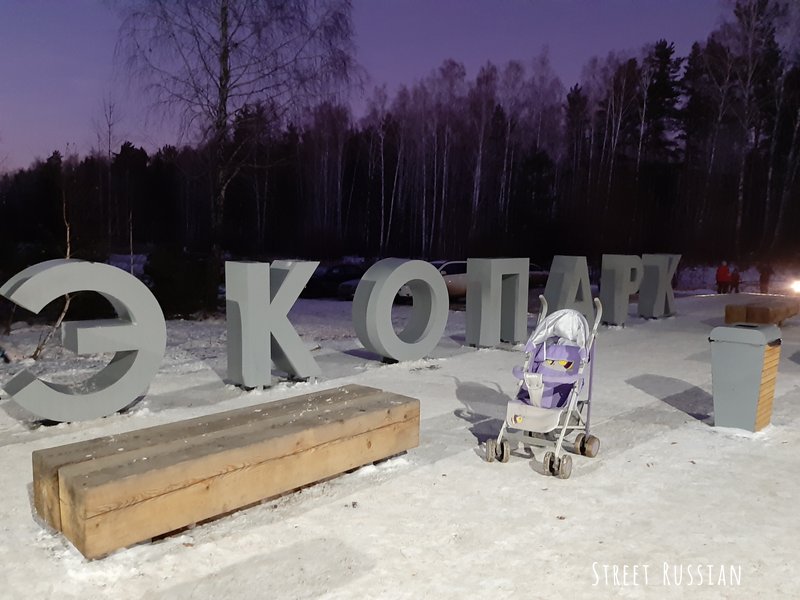 While Gagarin Park is by far the outdoor juggernaut of Chelyabinsk, this new eco-park is also pretty amazing. (What's an eco-park? I don't exactly know. Aren't they all eco-parks? Moving on…) It's surprising how many locals have never even heard of this park.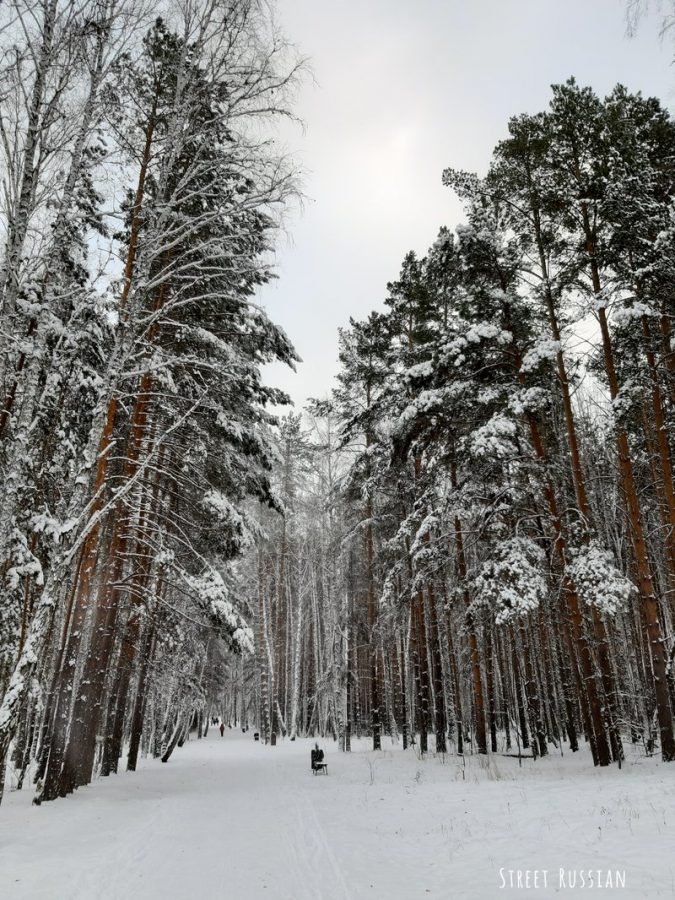 It's quickly become my new favorite walking spot!


Здание «Роспечать» / The Rospechat building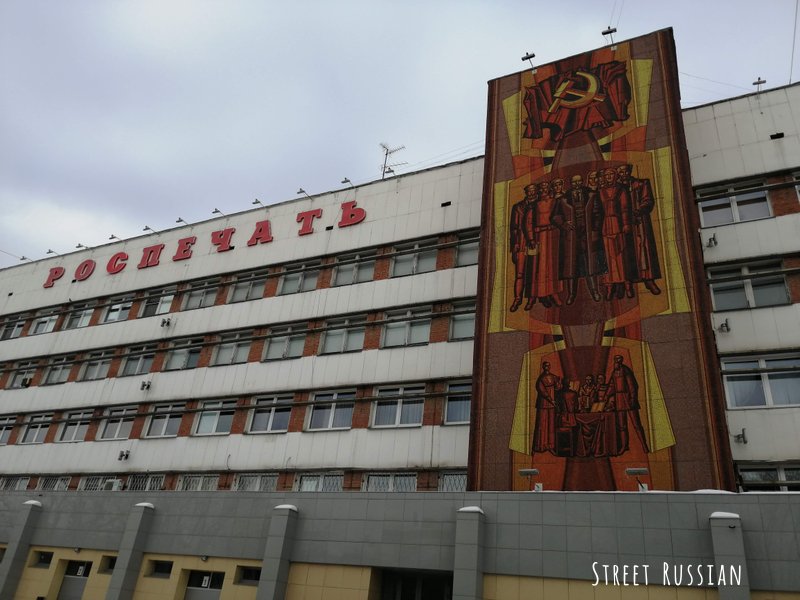 This old mosaic on the corner of Entuziastov Street and Khudyakova Street always catches my eye.
Дворец Спорта «Юность» / Sports Palace "Youth"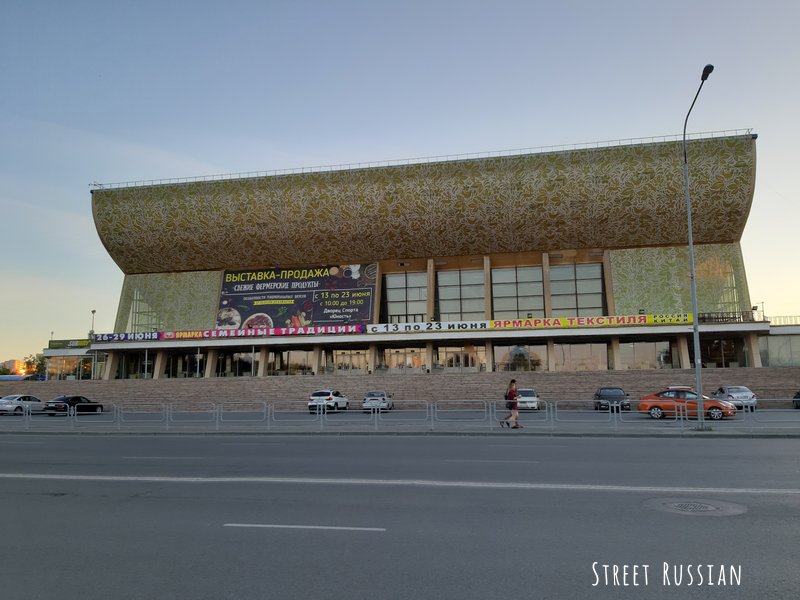 This building was the once-upon-a-time home to the city's hockey team. Now the team plays in a much bigger, newer arena and this building is used for fashion expos, tennis, and other miscellaneous sport events.
Объединенный Государственный Архив Челябинской Области / Chelyabinsk Regional Government Archive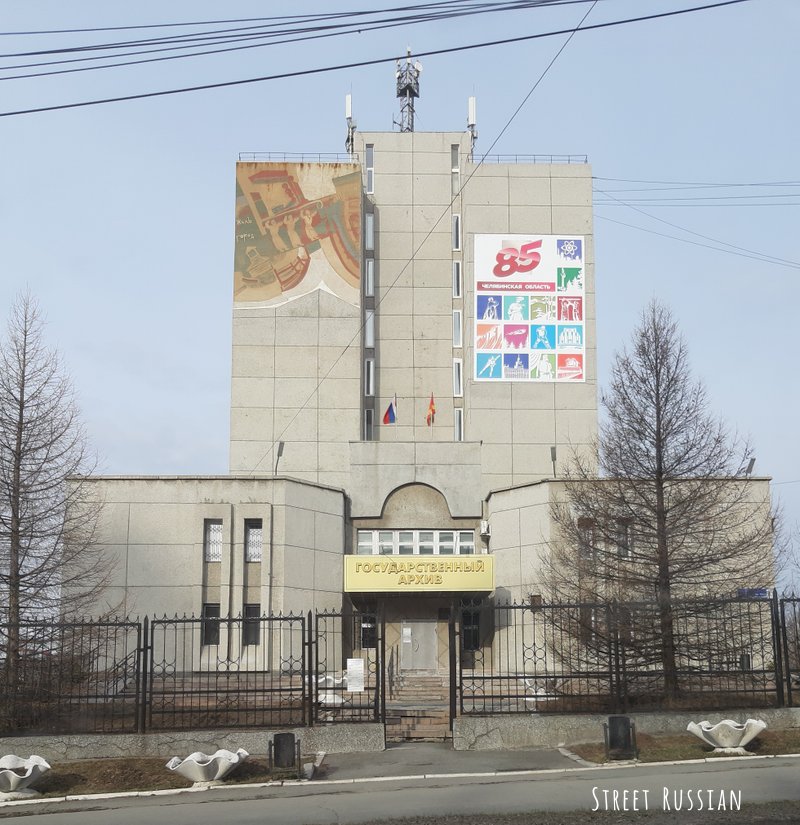 It's unlikely anyone else would give this place a second glance but I think it looks pretty cool. There's an old mosaic that wraps around the entire side of the building!
Дворец спорта «Динамо» / Sports Palace "Dinamo"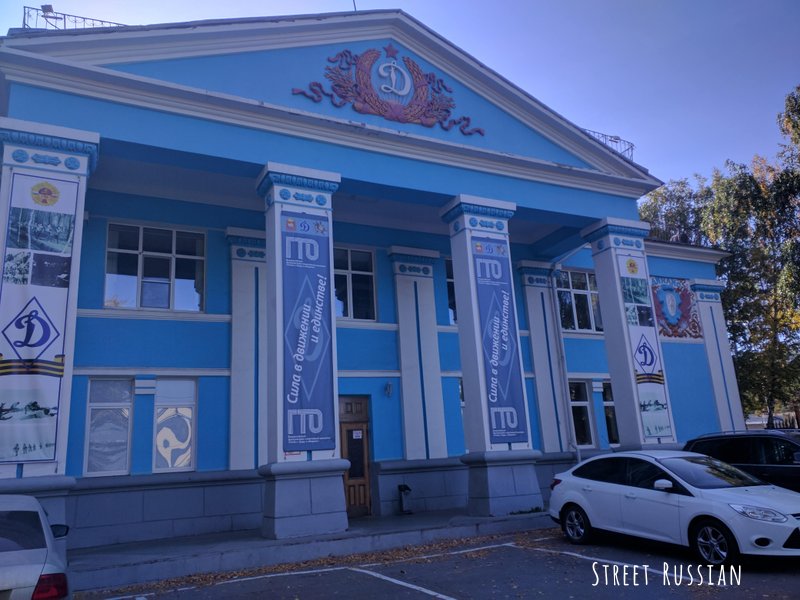 This small building is tucked away in Gagarin Park. I like the crisp blue and white colors.
Oбщага (Южно-Уральский государственный аграрный университет) / Dorms (Chelyabinsk State Agroengineering University)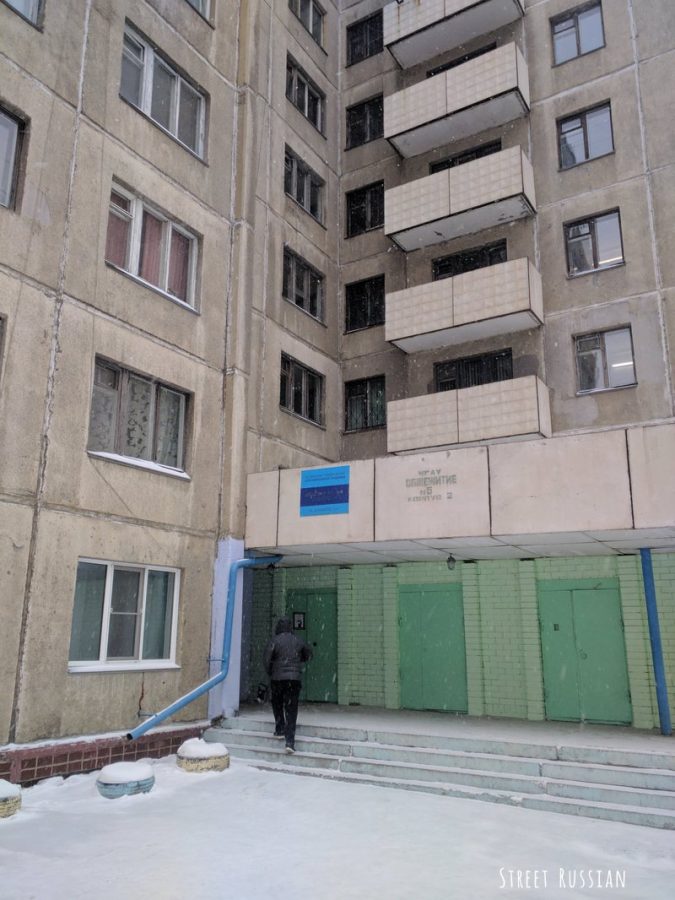 Those mint-green doors! 😍
Южно-Уральский государственный гуманитарно – педагогический университет / Chelyabinsk State Pedagogical University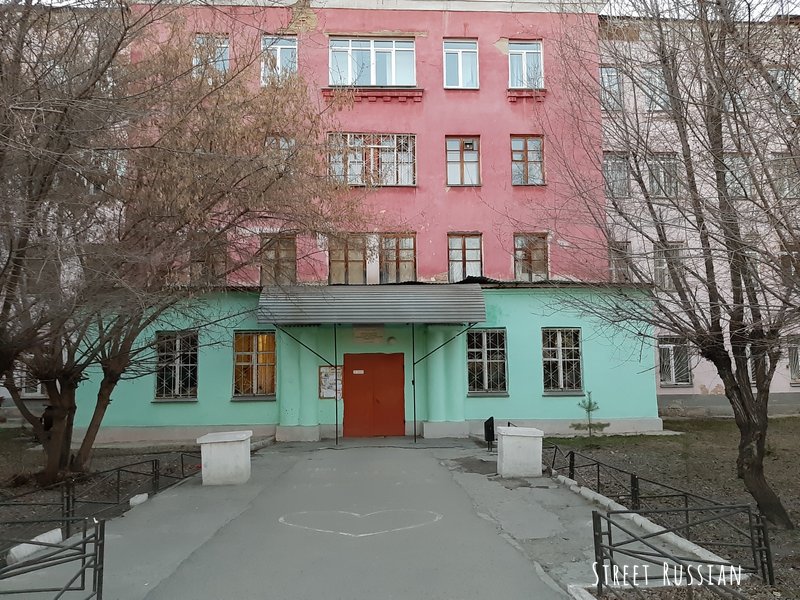 The other side of this building is completely different. The main entrance is majestic: massive two-story square columns, the university's name spelled out in huge letters, three sets of tall wooden doors, a large statue… but I prefer the faded colors of this back entrance and how it's hiding out behind the trees.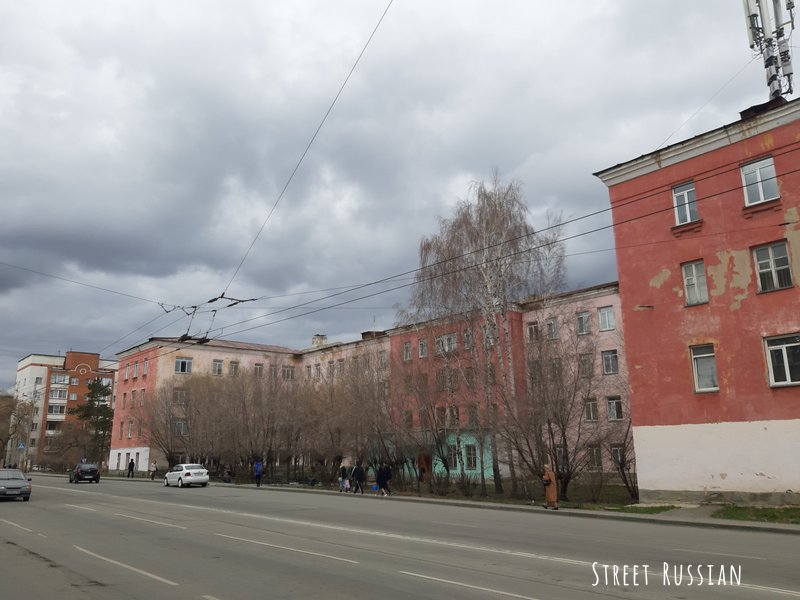 Машина / The Car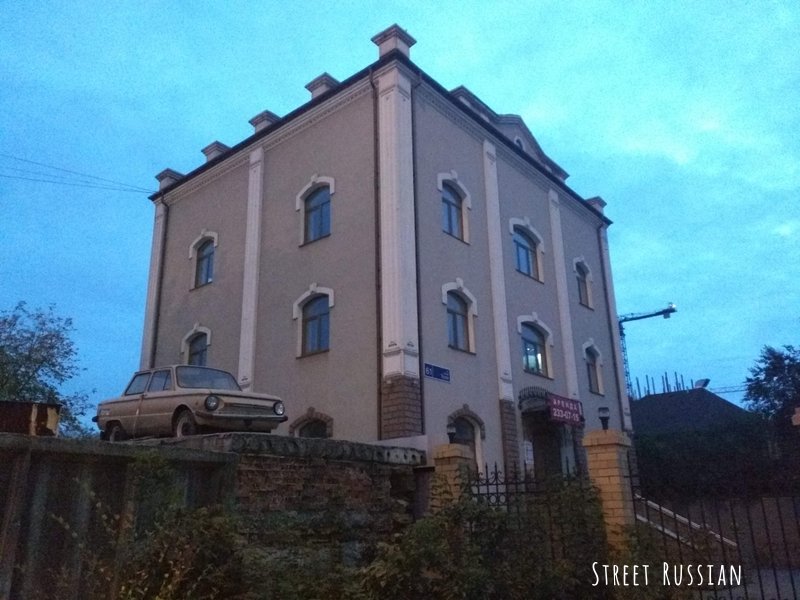 This building caught my eye but there's no public record of what it is. When I shared the photo on instagram, one of my students started investigating. According to her father, "some collectors bought the land and made a little museum on it."
Ул. Ленина, 71 / 71 Lenin Street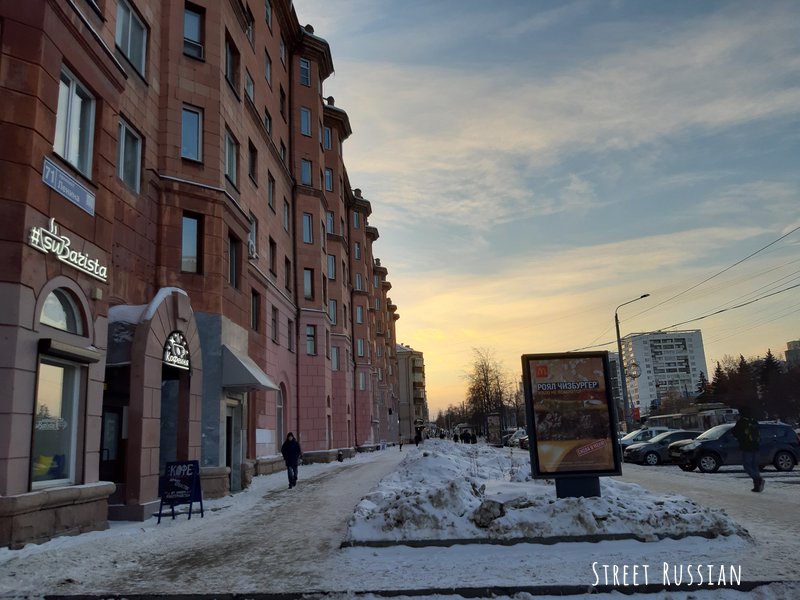 Another building I like. Pink brick looks good in all kinds of weather!



Which of these places intrigue you the most? Would you like to visit Chelyabinsk someday?